Bentley Student-Athletes Earn Nation's Highest Graduation Rate for Sixth Straight Year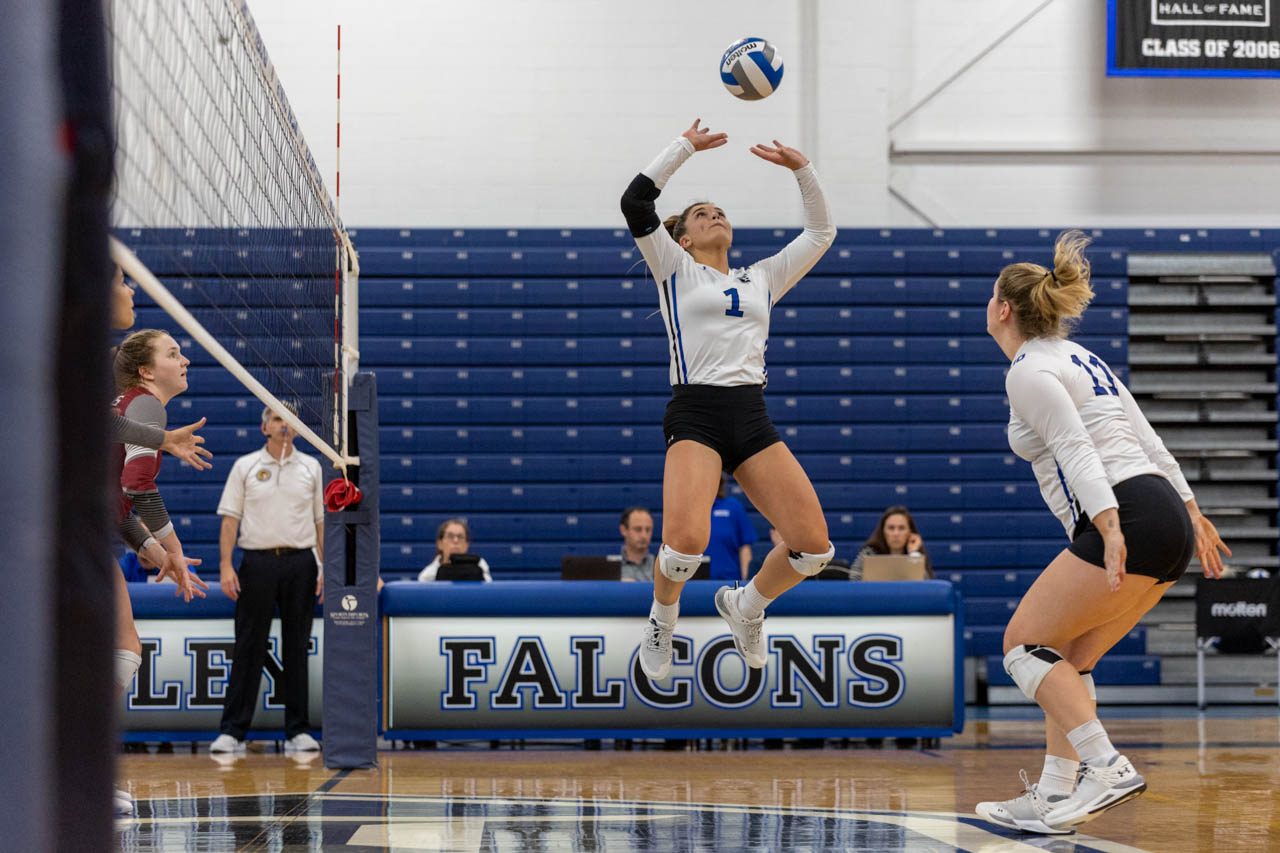 For the sixth straight year, Bentley University's student-athletes have the highest graduation rate in the nation at 99%, according to the latest NCAA Division II Academic Success Rate report. Bentley was one of only three institutions nationwide to receive that ranking this year. 
The Academic Success Rate represents the percentage of student-athletes who graduate within six years of initial enrollment at a college. This marks the sixth year that Bentley's received an ASR rate of 99%, the ninth straight year that Bentley has achieved a rate of 97% or better and the 12th straight year above 90%. Bentley's rate is far above the national average of 76%.
Bentley Hockey Gifted Weight Room
"Bentley student-athletes continue to be a force to be reckoned with in the classroom and beyond," said Andrew Shepardson, vice president for Student Affairs. "For six years they have led the nation in the NCAA Academic Success Report. All of us at Bentley are proud of their continued commitment to excellence."
The success of the university's student-athletes is at the core of the strategic plan guiding Bentley Athletics, which focuses on ensuring they will be outstanding leaders in sport, in the classroom and in the world. 
"Being ranked number one in Division II in academic success rate is a tremendous tribute to Bentley University, our professors, our student-athletes and their dedication to succeeding in the classroom," said Director of Athletics Vaughn Williams. "To achieve that for six years running is truly an incredible feat. What a great accomplishment!"
Of the 19 Bentley sports that were evaluated (indoor track, outdoor track and cross country are considered one sport), 13 had perfect 100 percent Academic Success Rate scores this year. They are baseball, women's basketball, men's and women's cross country and track, men's golf, men's and women's lacrosse, women's soccer, softball, women's swimming, men's and women's tennis, and volleyball.
About the Ranking
The NCAA developed the Division II Academic Success Rate as a more accurate picture of student success than graduation data compiled by the federal government. The Academic Success Rate takes transfer students into account and removes students who left the institution in good academic standing. In addition, the rate also measures student-athletes who don't receive athletically related financial aid, a significant number of Division II athletes.
Bentley Football Celebrates 50 Years