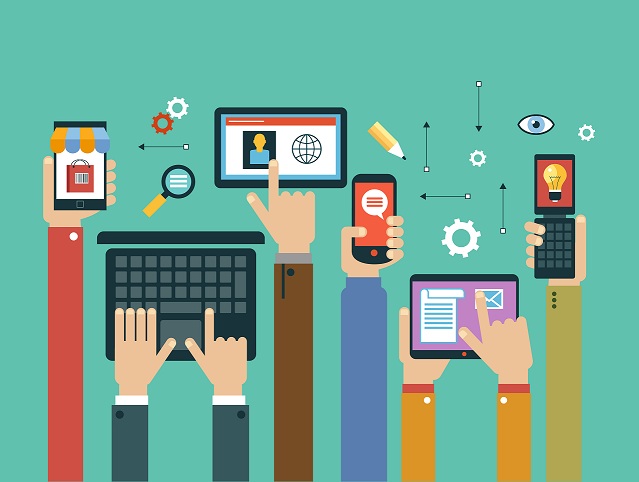 As artificial intelligence technologies become more advanced, companies are looking to Conversational ChatBots to improve customer experiences, increase sales and advance employee productivity. While ChatBots provide enormous opportunity to streamline company processes, it is pivotal for organizations to understand how their customers perceive these technologies before integrating them into their business.
NeuraFlash, an innovative Salesforce Consulting Partner from Boston, recently partnered with Bentley University's Human Factors Information Design (HFID) program to conduct a study focused on understanding people's behaviors when using ChatBots across digital channels for sales and service. Students worked under the supervision of Meena Kothandaraman, adjunct professor and founder of twig+fish research practice, as part of the HFID's Field Methods course to design and conduct research studies to understand customer perceptions toward ChatBots and conversational interfaces.
The class yielded responses from over 100 people to reveal the following findings:
People create first impressions with ChatBots just as they would when meeting people. In both scenarios, people reach into their own experiences to create lasting impressions.
85% of people would rather interact with a ChatBot during a routine transaction than when they are in a hurry.
100% of people feel a ChatBot conversation is preferred if it can show evidence of saving time and making problem solving easier.
100% of people believe a ChatBot will function better if it can predict the pain points of an experience and respond appropriately, offering only those services that are contextual to the moment. 
"Given a chance, human behavior transfers across worlds, even when discussing the artificial intelligence experience " says Kothandaraman. "After an initial period of interaction, people begin to relate to conversational ChatBots in the same way they would relate to a human customer service or sales representative."
Vera Dragilyova '17 shares that the NeuraFlash project successfully taught the class how to better understand what people need through asking questions.
"It is thrilling to see how simple the underlying processes of human psychology are with ChatBots," explains Dragilyova. "It feels as if we are creating a mind in our own image."
NeuraFlash is appreciative of the work Professor Kothandaraman's students have done and are excited to implement some of the findings from the research into their practices.
"The age of AI is coming faster than we could possibly imagine, and it is incumbent upon us to learn about it as much as possible, so that we can prepare ourselves for the new era of customer interaction," says Brett Chisholm, CEO of NeuraFlash. "NeuraFlash welcomes the challenge of being the AI trusted advisor for our customers and partners."