Chukwudi Anagbogu '16 finds the melody of music and business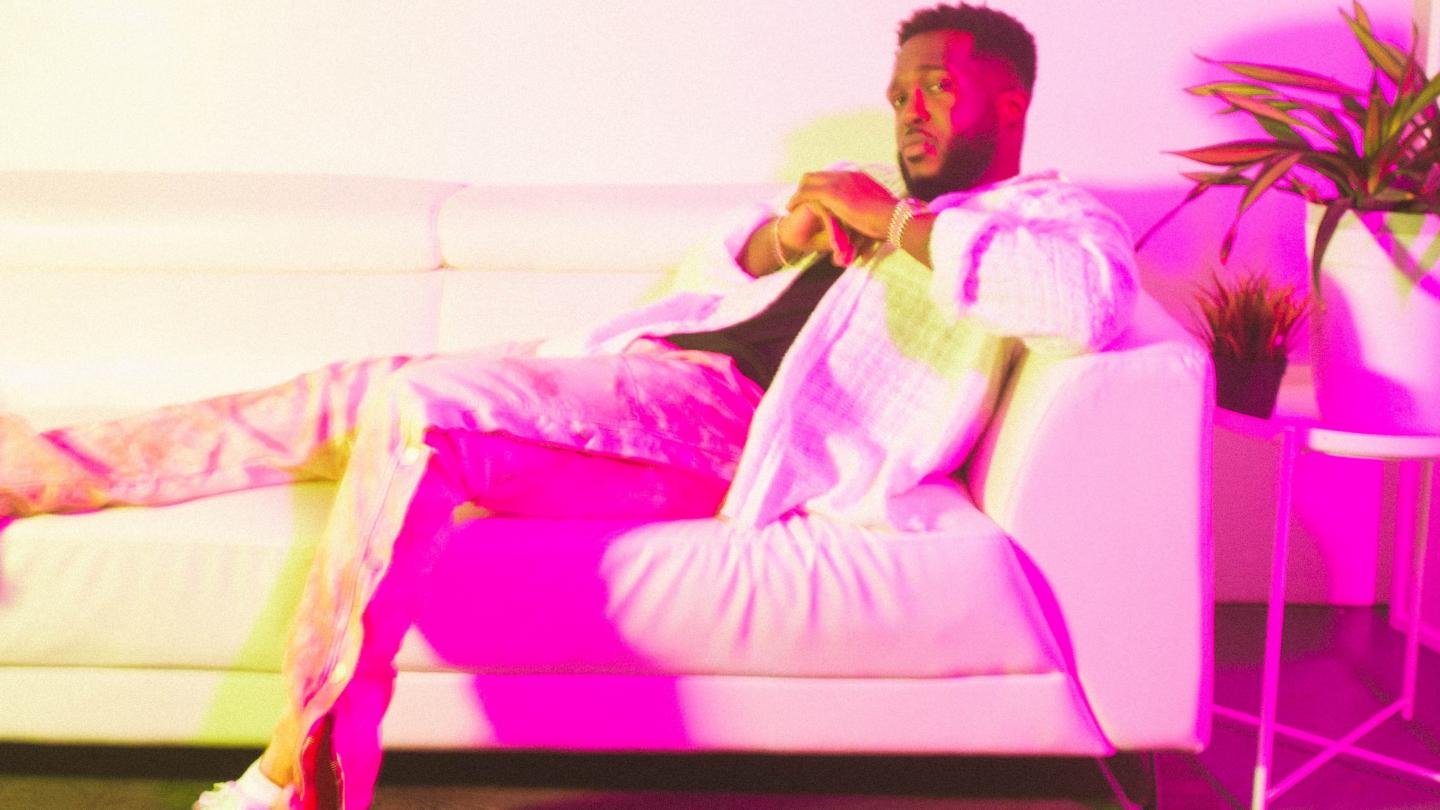 The story of how Chukwudi Anagbogu '16  took off as a singer-songwriter would make for a great track. He always loved music, but never dreamed of taking the stage. Then a few moments in a recording studio illuminated a passion, and a simple message to a stranger led to a musical collaboration, a debut EP release in 2021 and thousands of monthly listeners worldwide on Spotify.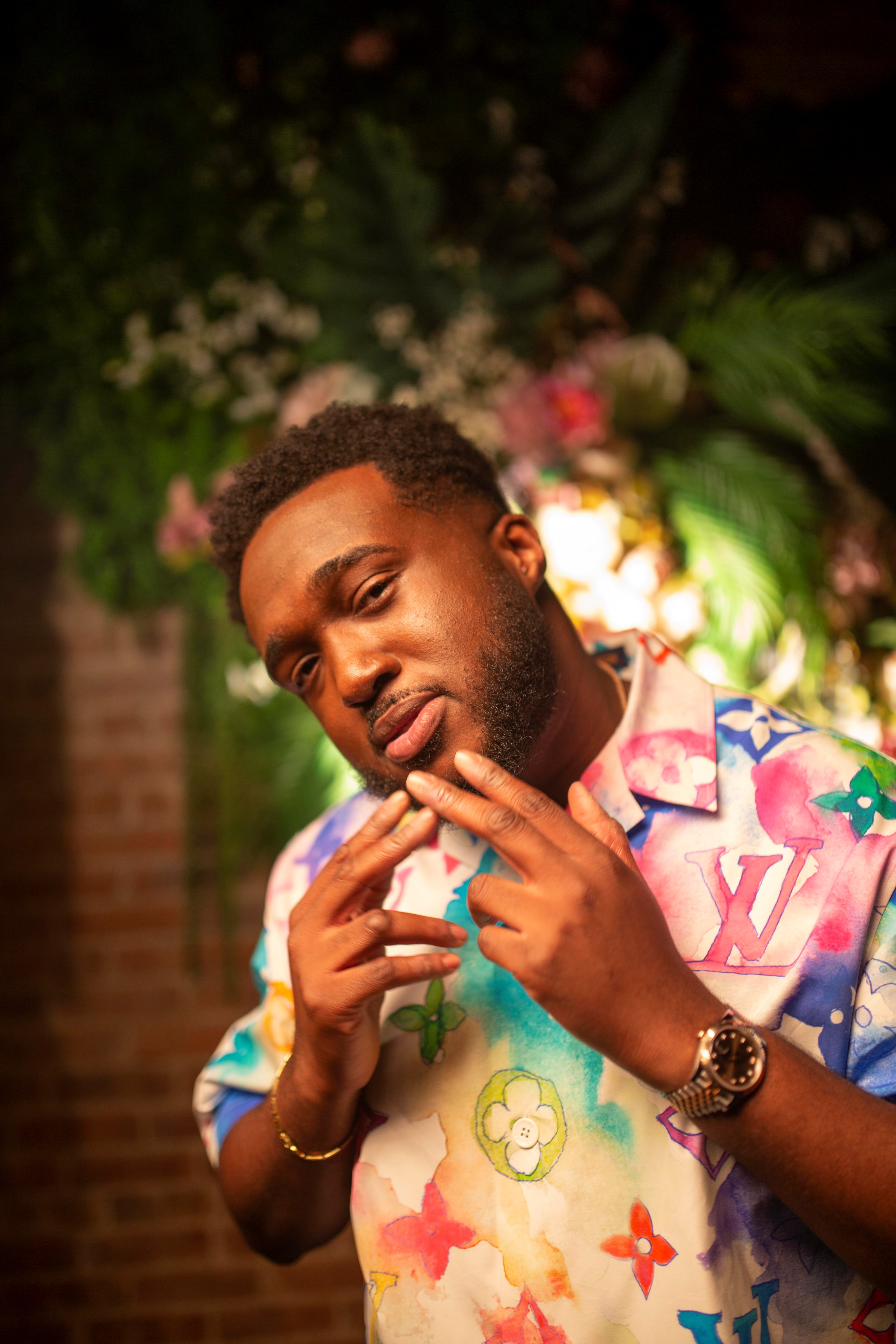 "Music is something that I had always wanted to do, but more from a business perspective," says Anagbogu, who grew up in Nigeria and goes under the stage name chuXchu. "My goal was to find an artist who could execute my vision, which is fusing elements of the Afrobeats sound  coming out of Africa -- with different genres like pop, R&B and hip hop. Finding that intersection and getting people all over the world to see and embrace the culture." 
 Anagbogu attended Bentley to pursue a degree in managerial-economics and got his fix of music and culture by attending a capella concerts (Bentley's Off the Clock group) and introducing his peers and classmates to the latest African music. Being an orientation leader and campus tour guide gave him a chance to share his culture with others and push him outside of his comfort zone. Trying new things is something he likes to do, and it's what ended up sparking his music career in 2019. 
"My cousin is a producer, and I was in his recording studio in New Jersey while he was working on instrumentals," Anagbogu recalls of his first time setting foot in a studio. "I said 'Hey, let me just try something.' I started humming and I was shocked with the different melodies that came out of my mouth." 
Though Anagbogu says he had never even done karaoke at that point, he was a good listener. "One thing about me is that I definitely have great ears, so as I was humming, I was already starting to think about which artists would sound good on what I was doing." 
LONG STORY SHORT 
At the time, Anagbogu was working in New Jersey in financial risk management, but he was curious and excited about what happened in the studio. Through Twitter, he sent a direct message to Ayo Jay, one of the first Nigerian artists to chart on Billboard.  
 "Ayo Jay recognized my drive and passion for music, and gave me an opportunity to work with him," Anagbogu says. "We recorded a song ["Killing Me"]. I was nervous, but I haven't looked back." 
 Since then, his work has not gone unnoticed. chuXchu was featured on the Apple Music Africa Now radio station as the Africa Rising Track of the week and recognized as Africa Rising Artist of the week on The Nadeska Show. He was also recognized by Apple Music as one of the top rising Afrobeats artists to watch -- along with acts such as Tems, Omah Lay and Oxlade.
​
Music  is very much a creative process, but as an independent artist you also have to be  involved  in the business side of things.
FROM THE HEART 
When Anagbogu reflects on his two interests  –  music and business  –  it takes him back to Nigeria. He was in high school when his father got an iPod, and Anagbogu listened to it on the hour-long rides to and from high school.  
"I listened to everything from jazz to R&B to pop dance music. I had access to everything on my dad's iTunes library and I would also download new music that I heard from my friends. I don't think I've ever told this to my father, but he's the main reason I fell in love with music at a young age." 
Today, Anagbogu's songs, which often include themes of love, take inspiration from personal experiences. "My music is very emotional and a lot of my songwriting stems from relationships I've experienced or seen."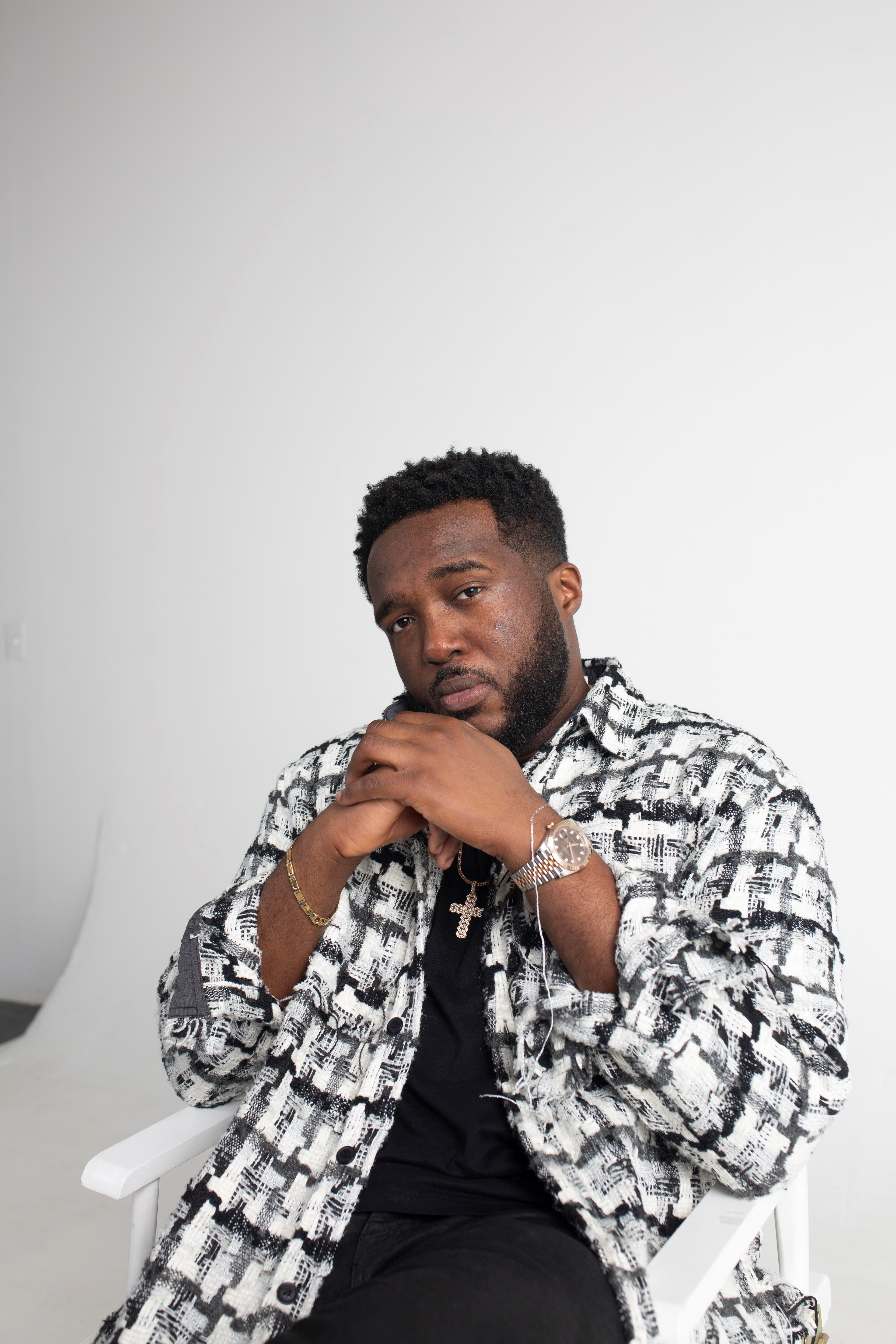 The process of adding words to melodies and harmonies often happens when Anagbogu creates or hears a beat or an instrumental that connects with him. "Sometimes I hear the beat for the first time, and I just jump in and write. Whatever comes out comes straight from the heart." 
 Environment also plays into the creative process, which made 2020 a challenge. "I remember in the start of a pandemic; I couldn't even write anything." So, Anagbogu decided to step outside of his New York City apartment. "I would take a walk and all of a sudden it would trigger inspiration." 
That kind of experience also played a role in Anagbogu's interest in business. "Nigeria is the business hub of Africa so it's almost like you just develop an entrepreneurial spirit. It's something that Is ingrained in you right from the start." 
He has learned how to apply his finance background and elements of what he took from Bentley to his music, "because a lot of money goes into making music." By analyzing back-end data, for example, Anagbogu can see which countries his streams are coming from. An Excel dashboard helps determine revenue received per stream. Bentley courses in negotiation and general business taught him the art of negotiating a contract and carefully reviewing the legalities.  
"Music is very much a creative process, but as an independent artist you also have to be involved in the business side of things," he says. 
 When it comes to balancing his full-time job as an associate at a New York City-based investment bank with his music career, Anagbogu says that late nights in the studio are therapeutic. "It keeps me going, especially because I know it's a steppingstone to what I'm trying to achieve in the long term." 
 Those plans center on what he calls "an intersection of finance and music." "My goal is to set up an investment fund to finance artists in Africa who have a passion to push art, music and culture globally. I want to be instrumental in building that bridge from Africa to the rest of the world." 
(Photos courtesy of Kofi Duah, Oliver Vincent-Jaskowski and Williams "ByTunde" Babatunde Peters)
​