Diving into the "Dolphin Tank"
Students pitch sustainability solutions to angel investors during international competition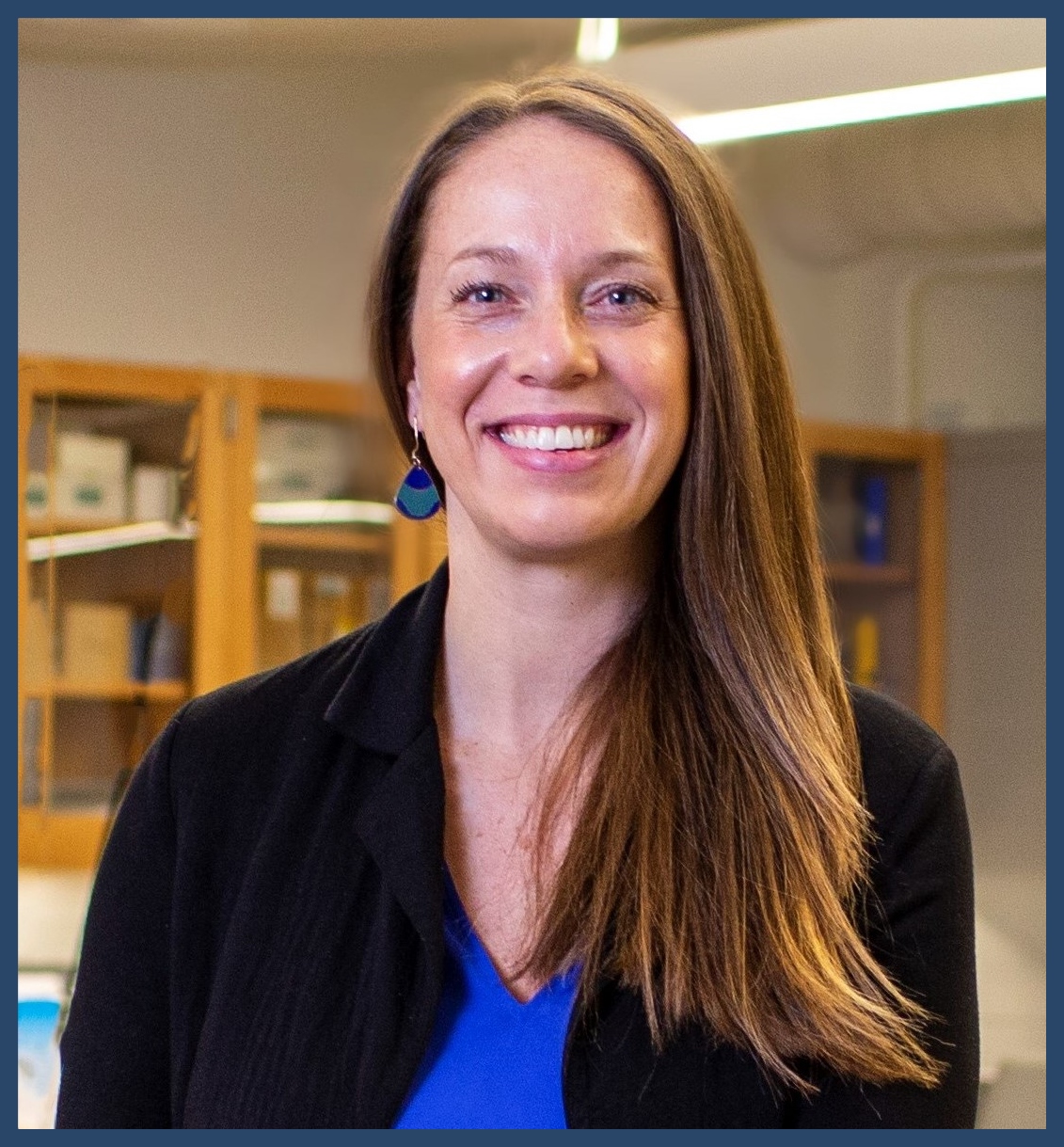 When Ashley Keegan '21 signed up for Assistant Professor Betsy Stoner's Oceanography course, she expected to learn more about environmental challenges affecting marine ecosystems.  
What she didn't expect: That she'd work with fellow students to develop an innovative ocean sustainability device and a corresponding business plan, which she'd then pitch to angel investors in an international competition. 
But Keegan, a Corporate Finance and Accounting major, and nine other Bentley students did just that as finalists in the inaugural Ocean Community Challenge. Like the popular television series Shark Tank, the competition allows entrepreneurs to pitch their products to potential investors but with one key difference: A specific focus on ocean sustainability and circular economy principles, which aim to eliminate waste and pollution as well as emphasize renewable resources.  
Or rather, two key differences. According to co-founder and CEO Susanne Wedin-Schildt, "We're really more like a Dolphin Tank, since we're all friendly and supportive here." 
More than 30 teams from around the world entered the Challenge; two teams of Bentley students were among the five finalists and ultimately ended up sharing third prize. Their success was facilitated by Stoner, who decided to incorporate the competition as a class project.  
"I'm always looking for new ways to create links between environmental problems and business," Stoner explains. "The Challenge seemed like it would be a fun and engaging way to not only teach students about global marine conservation issues but also encourage them to think about how the business world can play a pivotal role in finding solutions to real-world ocean problems."  
I always tell my students that succeeding in business and doing good for the environment aren't mutually exclusive.
Assistant Professor, Natural & Applied Sciences

Stoner's students worked in teams to develop products that addressed specific sustainability issues. Keegan's team created OceanNETic, a device consisting of double-layered netting that attaches to aquatic recreational equipment, such as kayaks and paddle boards, and collects microplastics as the equipment moves through the water.  
Microplastics — tiny particles of degraded plastic, synthetic fibers and microbeads — constitute a major threat not only to marine ecosystems, but also human health. "There are more than 15 trillion microplastic particles on the surface of the ocean," Keegan says, explaining that when microplastics are ingested by fish and other aquatic animals, they subsequently enter our own food supply.  
Michael Kraft '21, a Marketing major also pursuing a minor in Earth, Environment and Global Sustainability, and his team developed KoralKit, an artificial reef system that can be used to stabilize shorelines and restore essential marine habitats. Made of cement and fiberglass and harboring macroalgae, the structures create a protected environment for oysters, coral and other marine animals who naturally improve water quality through innate filtration systems.
As Kraft notes, rising carbon emissions have contributed to increased ocean acidification, a disruption in the natural pH balance of seawater that creates a hostile environment for aquatic life. Roughly 85% of the world's oyster reefs have been lost as a result; KoralKit aims to reverse that trend by creating environments where oysters and coral can thrive.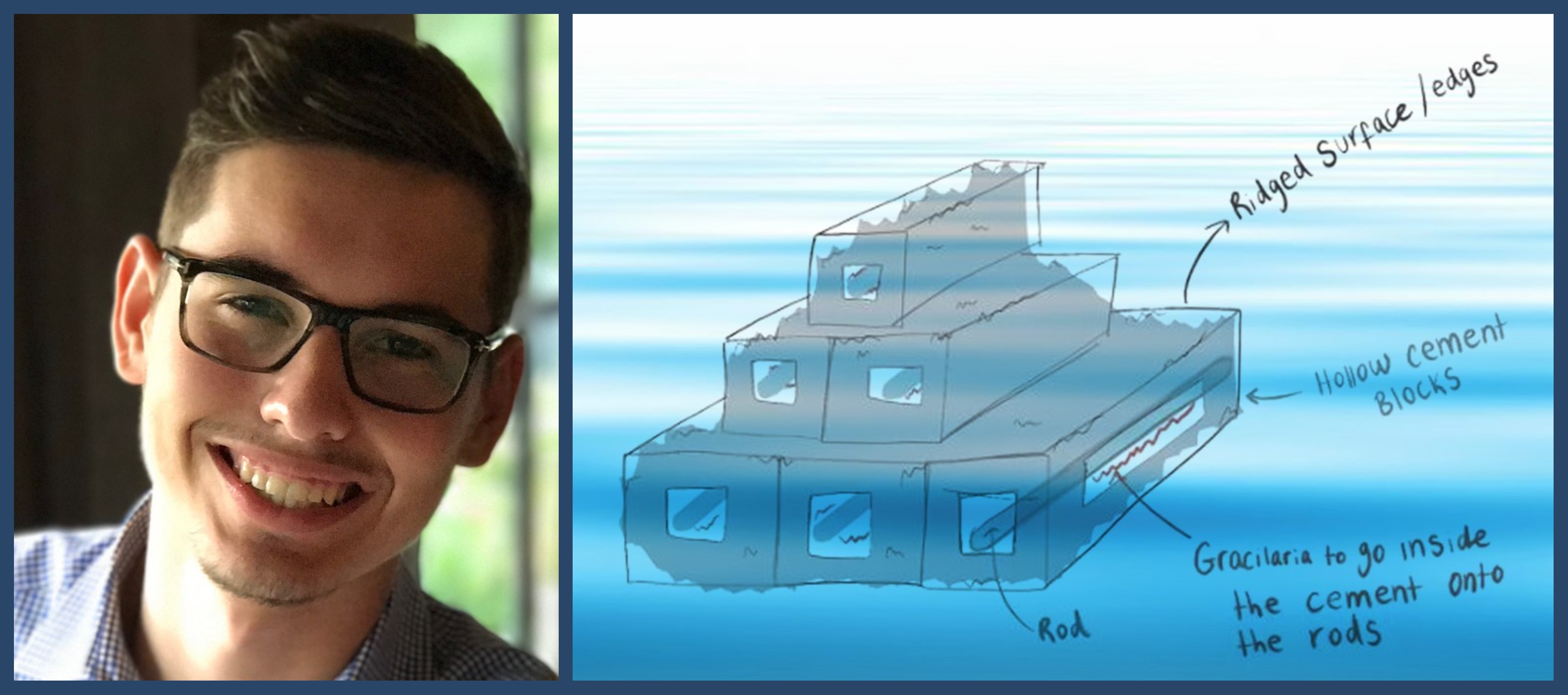 As finalists, both teams were assigned Challenge mentors to help them fine-tune their final pitches. These sessions not only helped them develop stronger products — it also increased their confidence. As Kraft says, "We're extremely proud that we held our own and placed against such amazing competition." Especially since, as Keegan notes, "Some of our competitors had existing businesses and advanced degrees in engineering and marine science. As a college student, it was truly a once-in-a-lifetime experience."  
For her part, Stoner couldn't be prouder of her students' success. "They really excelled at conveying complex scientific ideas and presenting their plans with confidence and poise," she says. She plans to make the Ocean Community Challenge a core part of her Oceanography course moving forward. 
"I always tell my students that succeeding in business and doing good for the environment aren't mutually exclusive," Stoner continues. "The Challenge is a shining example of this, allowing Bentley students to take full advantage of their business skills to ensure the preservation of our oceans." 
Mangroves and Manatee Poop: Professor provides "Virtual Field Trips"