Marisa Li '22  Discovers the Human Side of Business
Marisa Li '22 took her interest in solving problems through technology and data and combined that with the human side of business through her Economics-Finance major and double minor in Computer Information Systems and Psychology. Serving as an orientation assistant and leader, Trading Room analyst, live events co-chair of the Campus Activities Board and senior liaison of the Bentley Association of Chinese Students, she has become a leader on campus.  
Why did you choose to attend Bentley?  
I decided to attend almost immediately after Admitted Students Day. The excellent career services and the outstanding business education were wonderful selling points for me, but the ultimate tipping point was the sense of community and campus life that I observed –  both in my tour after my first year of high school and in the Admitted Students Weekend three years later. I felt connected to the high energy and liveliness of the campus and hoped to both become a part of and contribute to the Bentley community.    
Why did you choose to major in Economics-Finance?   
I was originally a Computer Information Systems major at Bentley. From far away, finance seemed like a brutal industry to join, as I had grown up listening to story after story of business scandals, insider trading, corruption and excessive greed. In my first few months at Bentley, I tried to stay as far away from that and stick to focusing more on my computer and math courses.   
This changed when I attended an information session for an Undergraduate Women's Investment Network program at Loomis Sayles –  an investment management firm in Boston –  and discovered the disconnect between my perception of the industry and the lived experiences of the industry professionals. From a single information session, I gained a tremendous amount of perspective and interest in the investment management industry and felt compelled to learn about capital markets and careers in the industry. During an internship at Loomis Sayles, I discovered the depth and breadth of the industry and markets and promptly decided to change my major. It ended up being a great decision and opened a multitude of doors that I would have never discovered had I not given the world of finance a chance. 
How do the Computer Information Systems (CIS) and Psychology minors complement your major?  
In this digital era, possessing sharp computer skills and capabilities has increasingly become a necessity rather than an advantage for most careers. Economics-Finance and CIS are both areas that focus heavily on technical skills. I added a Psychology minor because I wanted to gain a deeper understanding of the human side of business.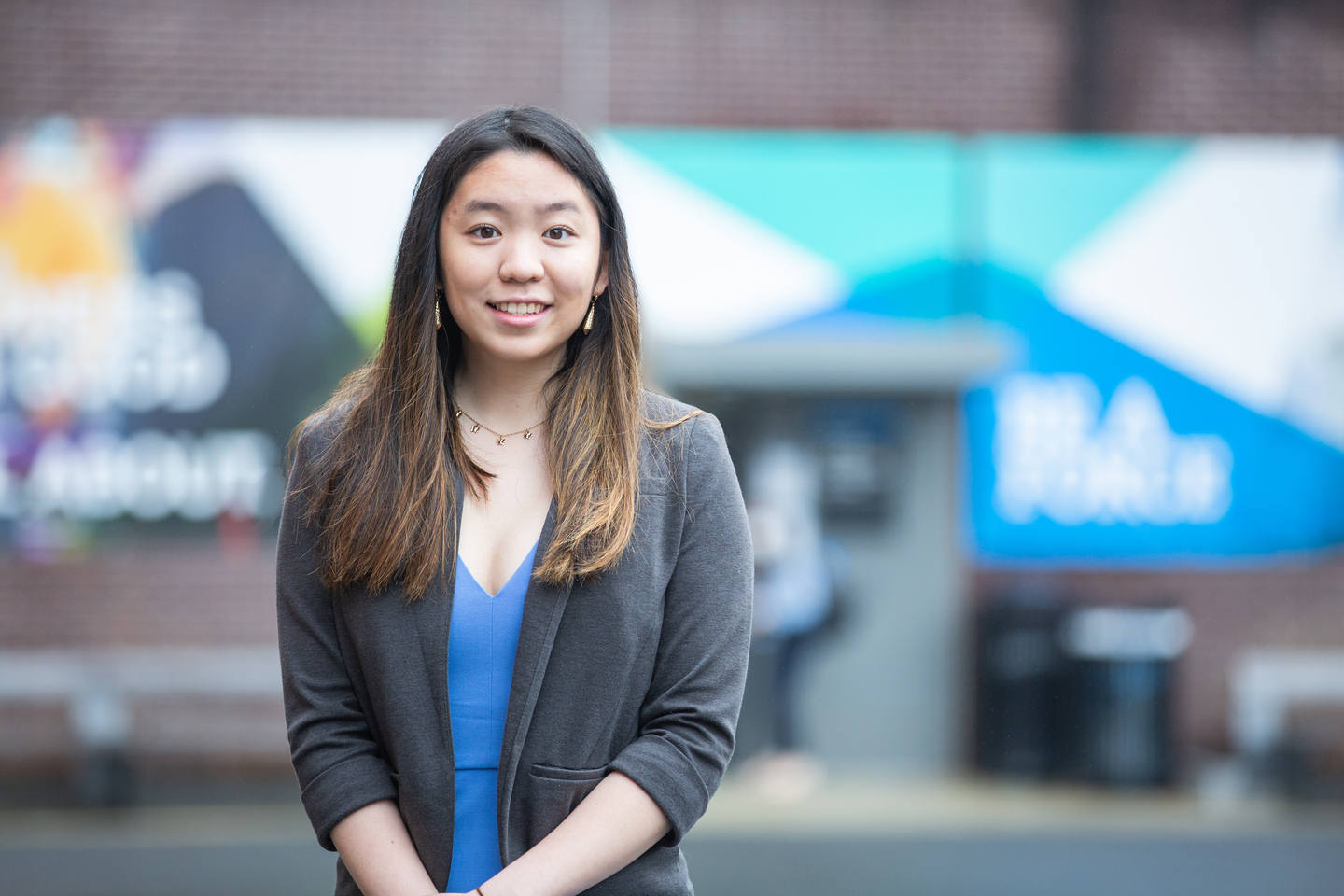 In my Finance and Economics class, for example, we often talk about the role of human emotions in the market as well as the danger of relying on emotions to make investment decisions. For Management and Leadership, it's vital to have a high level of emotional intelligence and create a powerful organizational culture and mood. Psychology helps with harnessing emotional intelligence skills and understanding the behavioral and cognitive elements of the environment and world around us.  
What have you learned as an analyst in Bentley's Trading Room?  
I had primarily expected my role to be limited to helping people learn and download financial software, but I've done so much more. As a first-semester analyst, I was given an exciting opportunity to host a chat with an accomplished fixed income professional in the industry. I also developed a lot of the Fixed Income tutorials and now am the primary creator and tutor for these sessions. In fall 2021, after just one year of employment, I will serve as assistant manager of the Trading Room.  
Leadership is ... a legacy that I hope to carry on through the organizations with which I am involved and beyond. 
Your work on Diversity, Equity and Inclusion initiatives on campus includes serving as senior liaison of the Bentley Association of Chinese Students (BACS). Why did you get involved?  
I originally applied for freshman liaison of BACS because Chinese culture has always been an integral part of my identity. and I wanted to both keep that part of myself alive as well as spread the cultural values across campus. I didn't expect to find a community of individuals who would soon become some of my closest friends on this campus. I rose through a few different roles in the past two and a half years, including internal marketing, external marketing, secretary and now senior liaison.  With events such as Lunar New Year celebrations, dim sum night, ping pong night, calligraphy events and virtual professional events, I've gotten exposure to a lot of areas of Chinese culture as well as been able to see the enjoyment and education of the Bentley attendees. Especially given the current environment, I am especially grateful to be connected to a network of individuals in this organization and lean on them for support and strength.  
 You've taken on several leadership roles on campus. Why?  
Leadership comes with a great commitment and level of responsibility, so I choose roles that I have passion and conviction for. My evaluation of these opportunities is driven by the leadership I have observed across these organizations. I tend to seek inspiration to take on leadership roles if I see the previous leaders embody traits and qualities that I admire. Leadership is really a perpetual cycle of growth and a continuation of mentorship and inspiration for me and is a legacy that I hope to carry on through the organizations with which I am involved and beyond.    
What are your top Bentley takeaways?  
One of my main takeaways is the value of taking risks. Risk is something that's covered quite frequently in my Finance classes – high risk, high reward. But I think it's deeper than that when it comes to applying it to real life. Especially being in college as young students, there isn't really a better time to take on challenges and risks in our daily lives.  
Another main takeaway is to have conviction, both in what you do and in yourself. I've applied for so many different positions during my time at Bentley, even when I truly believed I was the least qualified person in the applicant pool. Looking back on it and seeing how much I've grown throughout those organizations and experiences, I think it's a bit silly to have had those thoughts. But I've learned to grow more confident over time and recognize that I have the skills and the character to take on those roles by having conviction in myself and realizing my strengths and passions.  
Rahul Bhojwani '22 hopes to impact healthcare and improve lives