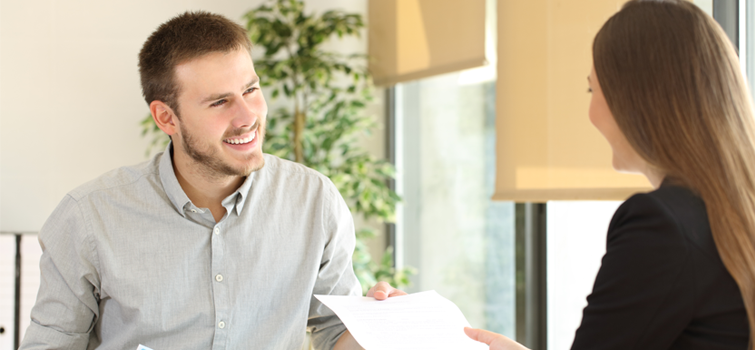 Graduate School Options for Liberal Arts Majors
Before attending the Bentley MBA program, Conwell Worthington graduated from the University of California, Irvine with a degree in drama. He wanted to work in the theater industry as a stage manager, and, for 15 years, that's exactly what he did. He toured nationally with shows like the Lion King and Book of Mormon, running performances nightly as often as six days a week. Eventually, although he loved the work, he knew he needed a different challenge.
"I wanted something more stable, ideally on the administrative side of theater, but I didn't know what it was exactly," says Worthington. "Producing, general managing, production management… they were all appealing, but I knew I needed to position myself differently to get those kinds of jobs." He had strong experience in actually running shows, but he knew he wasn't yet qualified to take on the business challenges associated with higher-level theater management positions. That line of thinking led him on the path to an MBA.
Gordon Berridge, Associate Director of Graduate Admissions for the MBA program, has seen many liberal arts students like Worthington benefit from the advanced training they receive for a MBA—right alongside what are usually considered "traditional" MBA candidates like accounting majors, finance majors, and marketing majors. There are graduate school options for liberal arts majors, he says, and it all depends on the path you want to take in your career.
Graduate School Options For Liberal Arts Majors
Do you know you want to continue your education, but aren't sure what path, exactly, to choose? See which one of the below situations fits you best.
You've been working at a career you went to school for, but you need business skills to keep moving forward.
Berridge says that many of the applicants he sees love what they do, but have reached a point in their career where they want to be a good manager or a good director in that field. For them, it's less about learning a particular skill (they already have that background as the result of work experience) and more about the management piece.
For Worthington that was certainly the case. "I knew that shotgunning different jobs was never going to get me on the right path. I needed an environment where I could focus, rather than jump from job to job. I also needed to learn more about things like budgeting and finance." Once he completed the MBA program he stood out from the competition and began getting calls from employers about jobs that, when he'd applied to them previously, had led to a dead end. 
Many liberal arts students find their way to an MBA when they realize "they need business skills—how to start a business, run a business, or just speak the language of business," says Berridge. "They want to use their liberal arts background but also be able to utilize a new set of skills."  
You love your career, even though it wasn't what you went to school for.
Some liberal arts graduates, for one reason or another, fall into a career that is unrelated to their major. For instance, you may have graduated with a degree in history and now work in IT or accounting. Even though it wasn't part of the plan, you enjoy it and want to continue.
Among the graduate school options for liberal arts majors is getting formal training in their new field of work, since their undergraduate studies were focused elsewhere. If you feel like you need more expertise in your field to continue climbing the ladder, it's a good idea to get specific advanced training by enrolling in a relevant graduate program, whether it's human factors in information design, information technology, business analytics, marketing, or anything else.
Berridge has seen plenty of students get a master's degree in a different field than their bachelor's degree simply because they are looking for an opportunity to continue their education in an area they are excited about.
You are looking to enhance your liberal arts education with skills that will help you succeed in the job market.
Did you major in philosophy, but are now finding it difficult to translate your knowledge into a specific job? That happens fairly often, says Berridge, and it's another great reason to pursue an advanced degree. The workforce is competitive, and the skills you'll gain from going back to school will be invaluable for your job search—particularly if those skills are in a high-demand field.
Liberal arts skills can also be especially attractive to employers when combined with an MBA. Your broad-based education enables you to see situations and issues from a variety of perspectives compared to someone whose studies were focused in one area. Communication and creative thinking are on most employers' wish lists when it comes to new hires; together with the skills you get from your MBA, you'll have no problem standing out from the crowd.
How did it all work out for Worthington? He's now the associate general manager at the Huntington Theatre Company in Boston. He's enjoying his family and has a job he loves. According to him, the eleven months of the MBA program were exciting, chaotic, and challenging, he says—and he'd "love to do it all again!"
Interested in finding out more about graduate school options for liberal arts majors?

If you'd like to know more about MBA prerequisites or talk with our admissions office about pursuing a master's degree in a different field than your bachelor's degree, we are always available to answer your questions. Contact us, or see our website for specific information about Bentley's MBA program or our master's degree programs.