How to Build More Sustainable Supply Chains in a Globalized World
Professor, alumna share insights for companies responding to consumer demand for more sustainable business practices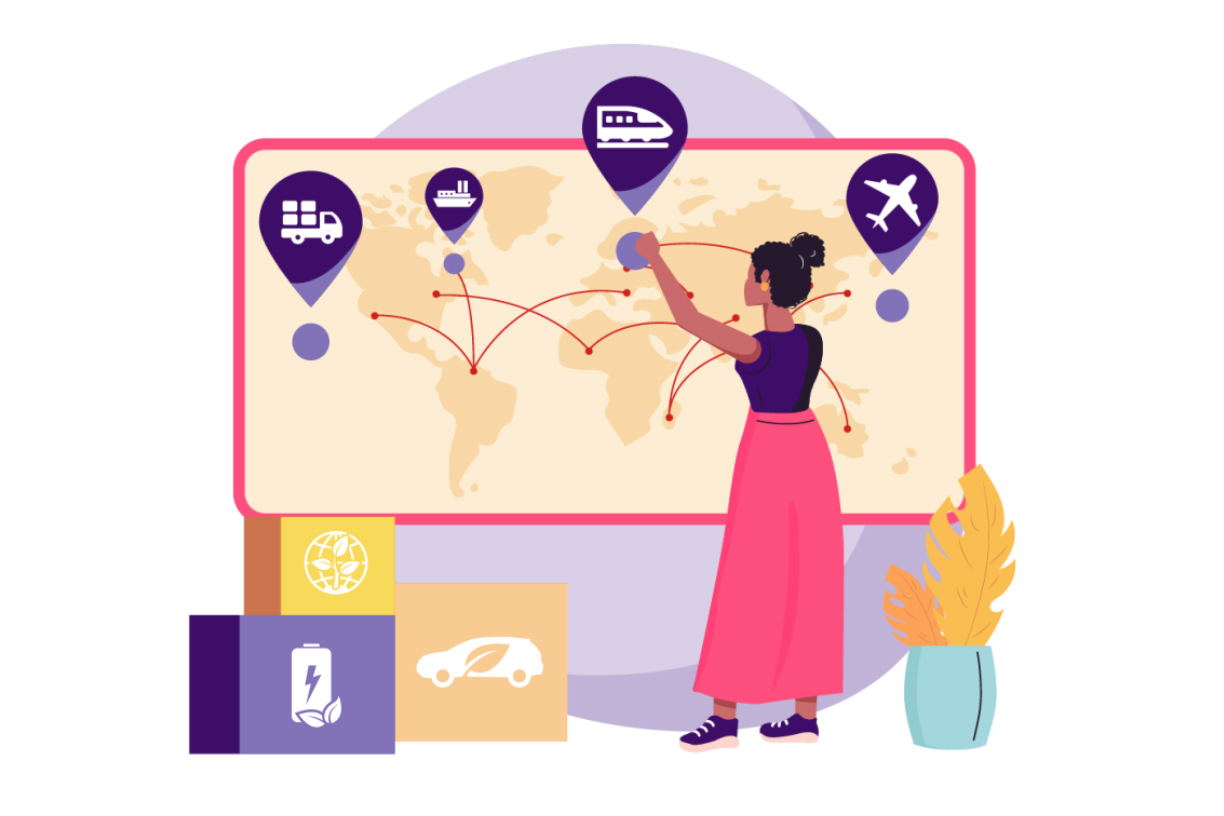 The supply chain has emerged from the business landscape as a critical determinant of a company's resilience and viability — in recent years, the COVID-19 pandemic taught the business world that a company is only as strong as the weakest link in its supply chain. 
Supplier strength involves more than the ability to avoid bottlenecks while maintaining low costs and high quality, however. Consumers also expect companies to prioritize sustainability: According to the most recent Bentley-Gallup Business in Society survey, 81% of Americans consider it "extremely important" for businesses to offer fair wages to workers and make money in ethical ways, while 59% say companies should protect the environment and 58% believe they have an obligation to improve the communities they serve. This shift in consumer sentiment has spurred companies, both large and small, to reevaluate their supply chain networks and commit to responsible business practices. 
RELATED: Explore more Bentley-Gallup Business in Society survey findings
Challenges of Sourcing Sustainable Global Suppliers 
However, while the demand for sustainability is loud and clear, the path to achieving it in today's globalized world is not without challenges. For multinational corporations, in particular, sourcing for sustainability is exponentially more challenging. The potential supplier pool can number in the thousands, with a crucial added layer of complexity: global suppliers often operate in countries with differing Environmental, Social and Governance (ESG) standards and regulations than the countries where the company's headquarters and customers are based.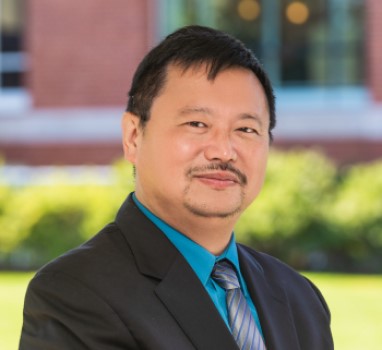 As Gang Li, an associate professor of Supply Chain and Operations Management, points out, businesses have historically taken a laissez faire approach to their supply chain; as long as suppliers were meeting budget requirements and delivery timelines, companies felt little need to involve themselves in their day-to-day operations. But today's consumers don't differentiate between a company and its supplier network. "Consumers interact only with the leading company in the supply chain when making their purchasing decisions; they are unaware of or indifferent to individual suppliers," Li explains. "Thus, when an environmental or social violation occurs with one supplier, the entire supply chain is impacted, and the leading company will shoulder most of the responsibility." 
Li draws attention to real-world examples, such as Apple's history with Foxconn, one of its key suppliers. In 2012, a series of employee suicides revealed dangerous and demoralizing working conditions at Foxconn's factory in Sichuan, China, causing the American tech giant's stock to plummet by $30 billion in a single day. Similar scandals involving Nike, accused of using child labor and sweatshops, and Walmart, implicated in a deadly garment factory fire in Bangladesh, further illustrate how "negative sustainability incidents in global supply chains can cause severe damage to a purchasing firm's public image and reputation and can lead to a significant reduction in shareholder wealth." 
The imperative to build a sustainable supply chain is clear. But how can companies source ethical and responsible suppliers without sacrificing critical operational concerns like cost, quality and capacity? 
It's time for businesses to look beyond short-term financial gains and proactively commit to sustainable operations.
Associate Professor, Supply Chain and Operations Management
Supplier Diversity as a Solution 
According to Iselande (Izzy) Jacques '13, working with diverse suppliers — defined as businesses at least 51% owned by individuals or groups from historically marginalized communities, including women, BIPOC (Black, Indigenous and people of color), disabled persons and LGBTQ+ — is one way for companies to enhance their operations, as social justice is a critical element of sustainable development.  
As co-founder and principal of Boston-based firm Conscious Customers, Jacques works directly with U.S. businesses to help them identify Black- and Latin-owned vendors and suppliers. The process results in both a diversification of companies' supply chains and an alignment of purchasing decisions with company values, and relies on diversity, equity, inclusion and justice (DEIJ) as the basis for smart and ethical decision-making.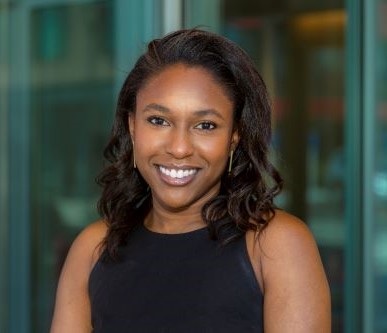 "When talking about DEIJ, oftentimes it's spoken about at organizations from the hiring, culture and team perspective," she says. "One particularly important area to focus on, however, is supplier and vendor diversity. It can be the catalyst for broader institutional DEIJ."  
Jacques, the daughter of Haitian immigrants who grew up surrounded by a tight-knit local network of family and friends who specialized in industries like accounting, catering and auto repair, describes supplier diversity as "the practice of ensuring inclusion in a supplier base — meaning all the vendors and contractors an organization uses." Conscious Customers' services — which include helping companies build a supplier diversity program, improving their RFPs (request for proposals) process to solicit inclusive bidders, hosting creative sessions to help clients evaluate why supplier diversity is important to their organization and industry and even working with company employees to incorporate these practices into their daily lives as consumers — are aimed at shifting business practices to reflect a DEIJ-based value system.  
Done correctly, it can be transformative: Jacques points out that supplier diversity serves as a risk management and mitigation tool for organizations in their procurement practices, reducing vulnerability in the supply chain. Moreover, it directly benefits local communities and contributes to the culture of an organization. "Employees see value in having an organization that not only talks about DEIJ but takes action through one of its greatest resources: money." 
RELATED: Professors create course module integrating business and sustainability
Academic Insights: The Algorithmic Approach 
Jacques' approach, which leverages personal relationships with local and domestic suppliers, has been effective for her U.S. clients but this strategy isn't always possible for multinational corporations, which, by definition, are working with a global network characterized by geographical and language barriers as well as cultural differences. But as Bentley professor Gang Li explains in new research published in the journal IISE Transactions, large-scale operators can take advantage of machine learning tools — including the innovative "decision support model" proposed by Li and his co-author — to efficiently and effectively identify sustainable suppliers.   
Li's algorithmically based model is designed to simultaneously maximize sustainability performance while minimizing operational costs. This is achieved by incorporating a comprehensive sustainability measure, derived from the ESG indexes developed by Morgan Stanley Capital Investments (MSCI), for each potential supplier. A company can use the model to assemble a theoretical supply chain for a specific project, evaluating selected suppliers on their ability to meet the project's budget and timeline parameters without adversely affecting the sustainability performance of the entire network. Regardless of the size of the supplier pool, he says, the model will provide a "balanced and executable solution for supplier selection and sustainability development." 
The algorithm also includes what Li categorizes as a sustainability investment: a financial commitment from the company to "nourish and support suppliers" through audits, trainings and other mechanisms that measure, analyze and improve sustainability.  
"Traditionally, companies have treated suppliers as independent entities," Li explains. "But they need to start viewing suppliers as equal partners and share responsibility for performance goals."  
This collaborative approach helps businesses cultivate a more efficient and reliable supply network, which in turn improves overall performance and increases stock market returns. With ESG disclosure requirements destined to become more rigorous in the months and years ahead, he says companies that invest in supply chain sustainability now will gain a significant competitive advantage for the future. "It's time for businesses to look beyond short-term financial gains and proactively commit to sustainable operations," Li says. "Doing so is not only critical to their own growth and success, but to the health and prosperity of people and our planet."