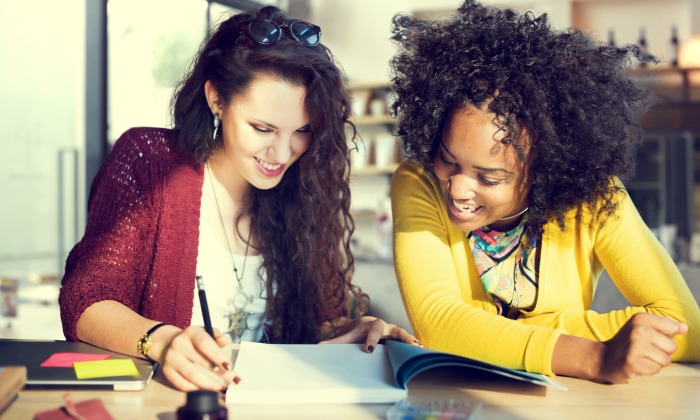 Rawpixel.com/Shutterstock.com
How to Grow Your Career by Acting Like a Startup
Want to climb the career ladder? Learn to think like an entrepreneur.
The entrepreneurial mindset isn't just for Silicon Valley whiz kid billionaires—everyone can use the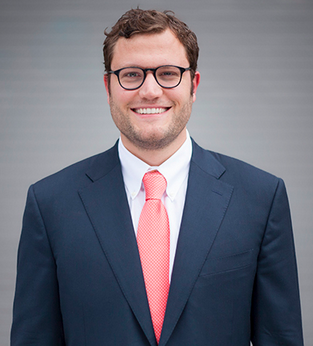 same skills to advance their own careers, even if you're working for someone else, says Ben Casnocha, author of The Start-Up of You, a book he wrote with Reid Hoffman, co-founder of LinkedIn.

"If you want to thrive professionally, think of yourself as a startup," he says.

Casnocha is no stranger to the startup realm. He has founded and run several companies, including an e-government software company called Comcate. Entrepreneurs face great uncertainty and change when starting a new company, and have developed specific skills to navigate these conditions. These skills are crucial for anyone, entrepreneur or not, in the workforce today, he says.

Fifty years ago the workplace was a "well-oiled escalator," shares Casnocha. You graduated from college, found an entry-level position at a company and worked your way up the ranks, rewarded for hard work with predictable promotions and raises.
 
Want to do well in your #career? Think like a #startup #entrepreneur, says @bencasnocha #preparedu
TWEET THIS

Today, Casnocha says, that escalator is jammed. Recent graduates have trouble finding work, those in the middle of their career feel unsatisfied and those at the top of their careers find they can't retire because their pensions are slashed. He likens the typical career path today to a jungle gym with many different routes.
 
Forget the #corporateladder. Today's #careers are like a #junglegym, says @bencasnocha #preparedu
TWEET THIS


In the webinar Ignite Your Career by Acting like a Start-Up sponsored by Bentley University's Alumni Career Services, Casnocha discusses how to climb the jungle gym by applying an entrepreneurial playbook to your own career. Here are three tips to help:
Get Comfortable With Permanent Beta
Adopt the entrepreneurial mindset of "always being in beta." Beta is a software term for when a product is still in testing or a work in progress. Casnocha advises that just as entrepreneurs are always testing and looking for ways to make their company, product or service better, you should look for opportunities to learn new skills and improve.

"For entrepreneurs 'finished' is the f-word," he says. "Entrepreneurs are obsessed with this idea continual growth and improvement."
 

For an #entrepreneur, "finished" is the f-word! #careertips via @bencasnocha #preparedu

TWEET THIS


 
Define Your Competitive Advantage
What skills and experience make your LinkedIn profile stand out from others in your industry? Entrepreneurs are constantly evaluating what makes their product better than the competition, and you should adopt this practice as well by determining what specific skills make you stand out in your field.

Check out this interactive infographic to learn about the popular skills you need to grow your career.
 
Adapt
Once you've defined this competitive advantage, don't think you can simply coast on these skills until retirement. In today's marketplace, companies and employees must adapt to survive.

"Be prepared to change and evolve," says Casnocha. "It's a myth that successful people figure out what they want to do with their life and then pursue it unwaveringly until world domination."

He points to Sheryl Sandberg, COO of Facebook, who worked in government before joining Google and then Facebook.

Think about going to graduate school to add additional skills to your repertoire. An MBA or a masters in marketing analytics might be just what you need to overcome your next career hurdle.

Casnocha recommends having a Plan A, Plan B and Plan Z. Plan A is what you're doing now; B is what you can do if Plan A doesn't work out, or if you decide to move on and do something better, and Plan Z is what to do in a worst case scenario, such as losing your job.

Some examples of Plan Z are becoming a barista at Starbucks to make ends meet, moving home to your parents' house to save on rent, and for those more advanced in their careers—cashing out your 401k and living off your retirement savings.
 

Do you have a Plan Z? #careeradvice via @bencasnocha #preparedu

TWEET THIS



"Having a Plan Z will allow you to take more risk in your career," he counsels.

Learn why professors are daring students to fail and take more risks.
You may not be looking to be the next contestant on Shark Tank, but adopting an entrepreneurial approach toward your career is crucial in today's marketplace, says Casnocha.

"Entrepreneurs are continually reinventing and adapting. Using the same strategies from the startup world is the best way to thrive in this new world."

Learn more about improving your career by thinking like an entrepreneur. Listen to Casnocha's webinar for Bentley University on this topic, as well as the other free webinars, from in Bentley's Career Speaker Series.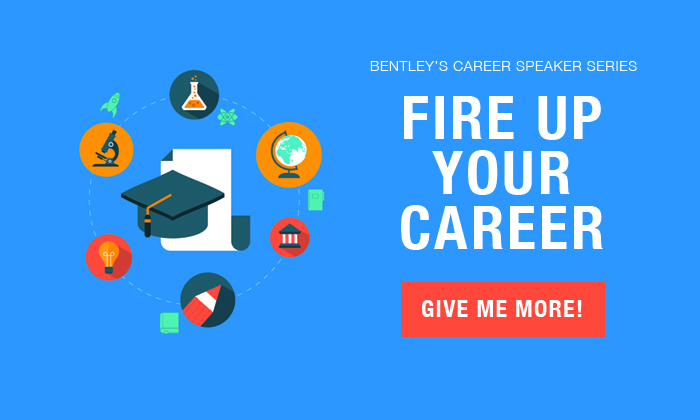 Rebecca Delaney is a Boston-area writer who specializes in education and has written for publications such as the Boston Globe, Boston magazine and Parents magazine.