How one 'pop music junkie' found  her Hollywood dream 
Tessie Lammle's Path From Bentley to Beverly Hills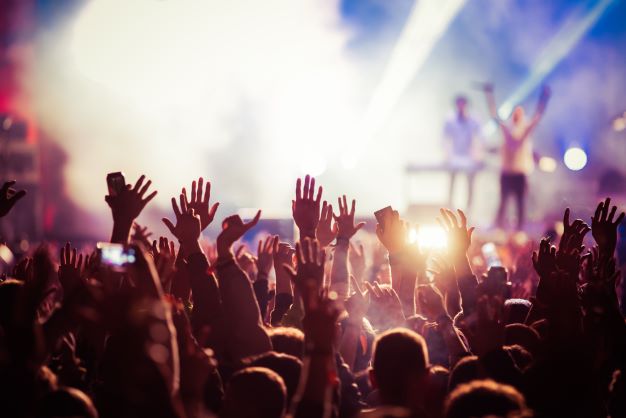 When Tessie Lammle '15 set her sights on breaking into "The Big Four," she wasn't talking about the Big Four accounting firms. Lammle's dream was to break into The Big Four talent agencies in Hollywood.   
"I always loved music, but I never really understood that my passion went along so well with business until I took a music course at Bentley," Lammle recalls of a music industry course taught by Associate Professor of English and Media Studies Ben Aslinger. "A music agent is a liaison between an artist and different buyers negotiating deals and contracts on their behalf. I'm a numbers person, and the course really opened my mind to this whole industry that had not been on my radar."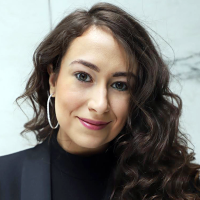 Aslinger remembers his former student well. "Tessie was invested in learning from the exclusionary pasts and presents of music industries, learning useful lessons from current disruptors and innovators, and thinking about crafting industry futures that were more inclusive for everyone," he says.  
To get her start in Hollywood, Lammle applied to countless job openings, with no luck, and then sent a LinkedIn message to a couple of random employees at Universal Music Group, the largest music company in the world. There, she landed an internship and made connections that led to another internship the next summer at ICM Partners, a talent agency that represents clients in movies, television, music and other industries.   
Today, Lammle is a talent music agent at United Talent Agency in Beverly Hills. The role is a perfect match for her Marketing major and minors in Law and Finance, along with the courses in Accounting and Finance that prepared her for the "numbers-heavy" aspect of her job.   
"I couldn't have prepared better for my position as a talent agent, having a Bentley background to represent who I am fundamentally, combined with my passion for music," Lammle says. "I'm so thankful that I took the business school route because it helped set me apart in this industry." 
Chukwudi Anagbogu  '16  on the business of making music
GLOBAL TALENT   
As a talent agent, Lammle describes herself as "a liaison between artists and live shows." She speaks on behalf of her clients, managing many different deals but mostly live shows with promoters like Live Nation and AEG who produce the infamous Coachella Music Festival. A day in the life of Lammle is long, particularly since she works with a lot of international promoters.   
"International business courses at Bentley helped me develop a very global perspective, so at UTA I became interested in working in territories outside of the U.S," she says.  
That means that Lammle, who lives in Los Angeles, is up early: Calls to promoters in Europe begin at 5:00 a.m. PST. Mid-morning consists of staff meetings with her team, and she spends the rest of her day networking: lunches, coffee meetings and studio sessions. On any given evening, you may find her having dinner and drinks with a client or scouting talent at an L.A. club.   
"Honestly, the business is a lot of networking," she says. "I love artist-facing dialogue and working with creative people, because I am naturally more business-minded." 
I couldn't have  prepared better for my  position as a talent agent,  having  a Bentley background to represent who I am fundamentally,  combined with my passion for music.
Talent Music Agent, United Talent Agency
BOOKING HER GIG

  
When Lammle landed her first full-time job at UTA, it was in the mail room, where most new hires learn the ins-and-outs of the business.   
"I was literally sorting mail, but also using the time to meet everyone and learn all about the industry," Lammle recalls. "I was delivering Mariah Carey's shoes to her, driving different celebrity clients and executives around. It's kind of like a graduate project for the industry; you're constantly learning how the business runs."  
Lammle became an agent in 2020. Her client list includes Iggy Azalea, Lil Wayne, TLC, The Pussycat Dolls and a multitude of up-and-coming artists. That is one of her favorite parts of the job: watching the development of new talent like SAINt JHN, a Guyanese-American singer, songwriter and record producer; and Tierra Whack, a rapper, singer and songwriter from Philadelphia.  
"It's so rewarding to see a client grow — from playing a 200-person room to headlining a festival — and to be a part of that journey," Lammle says.   
Her advice for college students who are aspiring music agents: Work at on-campus performances to make inroads with booking agents and understand the process (Lammle worked Bentley's Spring Day). Don't be afraid to network. And master the art of communication. "Everyone at Bentley has such a business-minded, hustler mentality," Lammle says. "That really created an amazing foundation for me to take into the industry."  
Though the people and energy are what inspire Lammle, she admits that it can be challenging to find a work-life balance. But then, there's the music that takes her back to her happy place.   
"Growing up I was a pop music junkie," she says. "My mom took me to so many concerts; my first was Tom Petty when I was in second grade followed by Shania Twain and Backstreet Boys. Music has always been in my life, and I'm so happy Bentley made me realize I could make it into my career." 
Tessie Lammle's advice for students who are aspiring music agents
— Work at on-campus performances to make inroads with booking agents and understand the process
— Don't be afraid to network
— Master the art of communication