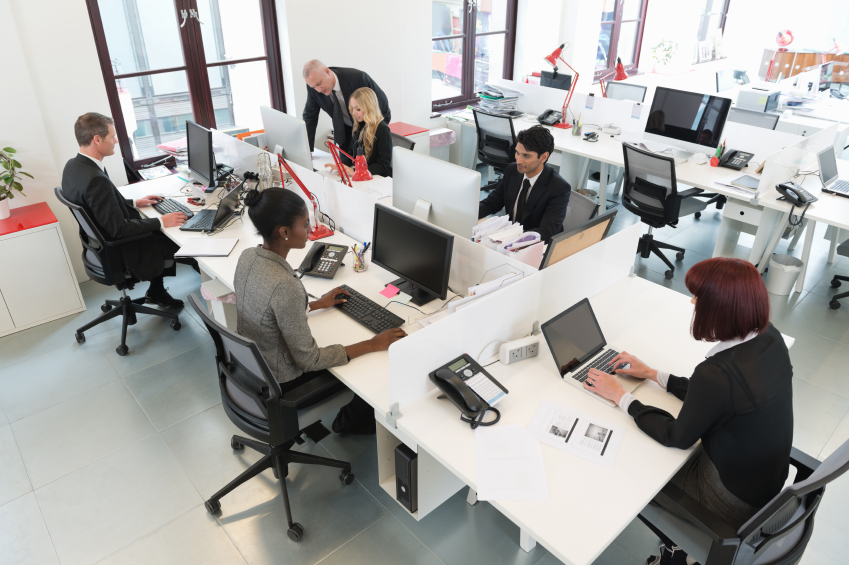 The Graduate Management Admission Test (GMAT) is the standardized test used by many graduate business schools to help evaluate the likelihood of success for potential students in MBA and other master's level business programs. A GMAT score is regarded as uniform measure for evaluating potential students' ability to handle the rigors of graduate management study — especially the quantitative aspects.
The GMAT is composed of four sections: writing, integrated reasoning, quantitative and verbal. Scores in the quantitative section, which focuses on problem solving and data sufficiency, have increased dramatically over the past decade. In 2004, a quantitative score of 48 would have placed you in the 86th percentile, meaning you scored better than 86 percent of test takers over the past three years. Not bad! In 2014, however, that same score would place you in the 74th percentile.
This is a testament to how competitive the graduate admissions landscape is becoming, especially with the influx of students from Asia and elsewhere abroad. You may have recent media coverage about how poorly American students do, especially in math, when compared to students from other countries. Some suspect it's because American students don't put in as much time preparing for the test. GMAC — GMAT's parent organization — says average preparation is around 51 hours for all test takers. Almost a quarter of test takers spend more than 100 hours preparing, and yet another quarter reported spending 20 hours or fewer. GMAC can also show you that there's a direct correlation between time spent preparing for the test and overall score.
When to start studying
So how long should you prepare to get the score you're after? It depends on your personal strengths and weaknesses, academic background and many other factors. The best resource for preparing is the GMAT website. There, you can find GMAT test-taking tips, and free practice tests to gauge your current skill level and how much more work you need put in before the real thing.
To figure out when you should begin, first determine when you plan to attend grad school. If it's within the next 12-15 months, you'll want to begin looking at GMAT test dates and register for an exam. Once you've determined when you'll take the test, it's best to start studying 4-6 months in advance.
While it's common to want to study here and there as your schedule permits, sporadic studying is usually ineffective. Create a specific study schedule—whether it's 15 minutes a day or an hour two days a week—and be consistent. 
What to study
There are lots of other free online tools as well, like these 25 GMAT resources. Taking practice tests will point out your problem areas, giving you a good starting point. Remember that while you do want to focus on your problem areas, you don't want to completely neglect everything else. Taking those full-length practice exams will keep all of the test topics fresh in your mind.
Another way to study is to enroll in a GMAT prep course. Lots of schools offer on-campus courses with a GMAT instructor, or the option to participate virtually. But keep in mind that these kinds of courses can be pricey, and, according to Forbes, may not focus on your personal needs. Since the courses give a general GMAT overview, it may be a better option to work with a personal tutor if you want more specialized attention.
Taking the GMAT
OK, so you've practiced and studied. But what's it like to actually take the test? Writer Amy Choi described her experience in an article on Bloomberg called "I Took the GMAT with No Preparation. Here's What Happened." Choi experimented by not preparing at all and at one point engaged in random guessing as a test strategy. Needless to say, this would not be a tip you'd find on the GMAT website. Indeed, in the plethora of websites that offer test prep advice (many at cost, of course) spending plenty of time on test preparation is pretty much universally endorsed.
So, how did Choi end up? Overall, she was in the 73rd percentile. She actually knew enough about the test and how it works to create some strategies, even if she didn't put in any study time on the material itself. You need to know these things as well. It's important to understand, for example, that:
The GMAT uses algorithms that adjust the difficulty of the questions you're asked, based upon your performance. If you get the answers right, you get harder questions and but also a higher base score.
You should finish the test at all costs because there's a huge penalty if you don't. That's why Choi at one point resorted to random guessing.
All answers are final, and you can't skip around. You have to make a choice.
Watch the clock so you don't get penalized. Don't agonize over answers and don't dilly-dally, on-screen or off.
If you're older, you might wonder whether age will have an impact on your test taking ability and results. To a degree it could, probably because you've been away from a test-taking environment. This is where preparation and practice become even more important. Practice exams and getting comfortable with the format of the questions in the four sections can help increase your comfort level and improve your results.
If you have disabilities, there are a variety of possible accommodations, including additional test time, more rest breaks, use of test readers, enlarged screen fonts and more.
Now hit the books!