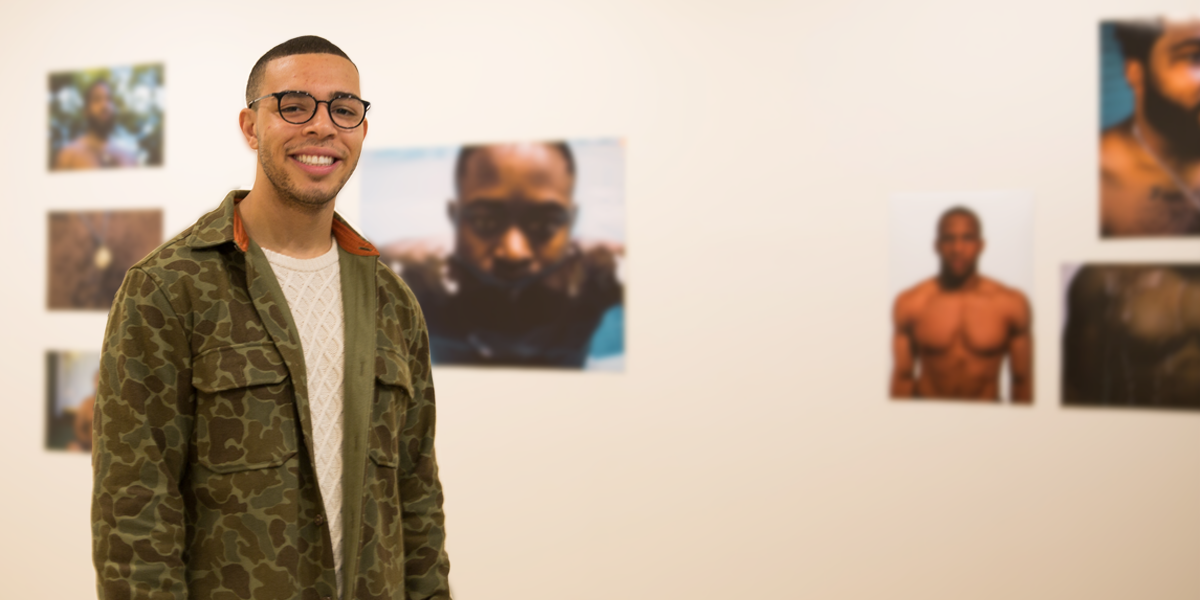 Meet Malakhai Pearson, one of Bentley's first Creative Industries graduates
As a varsity athlete in high school, Malakhai Pearson focused on sports and classwork, with little time for creative pursuits. That all changed during his first year at Bentley when his mother gave him a camera and Pearson found his true calling: telling stories with photos and videos.
Pearson's first photo exhibition, "My Brother's Black Body," was recently displayed in Bentley's RSM Gallery. The exhibit, which also appeared at Boston College's O'Neill Library, features images of the black male body that encourage people to view black masculinity very differently from how it is usually portrayed by the media.  
By representing today's young black man in a more complex and multidimensional way, Pearson's photos invite viewers to consider the intersection of the black male with police brutality, mass incarceration and athletic exploitation in different ways.
"I wanted to showcase a range of individuals from my life who exhibited different body types, gestures and personalities," said Pearson. "Ultimately, they were just being themselves, and that's what made the images so powerful."
Pearson in May will become one of the first Bentley graduates in the Creative Industries major, which prepares students for a career that combines business with the arts and sciences. He credits the new major and friendships with other like-minded students for encouraging him to pursue his creativity. 
"They were students who were exactly like me—who were interested in business—but knew they had to incorporate creativity into their work," said Pearson. "It's really powerful to know I have an arts and business degree. I don't know how many people can say that."
We had the opportunity to walk with Pearson through his "My Brother's Black Body" exhibit. He shared the inspiration behind some of the images below: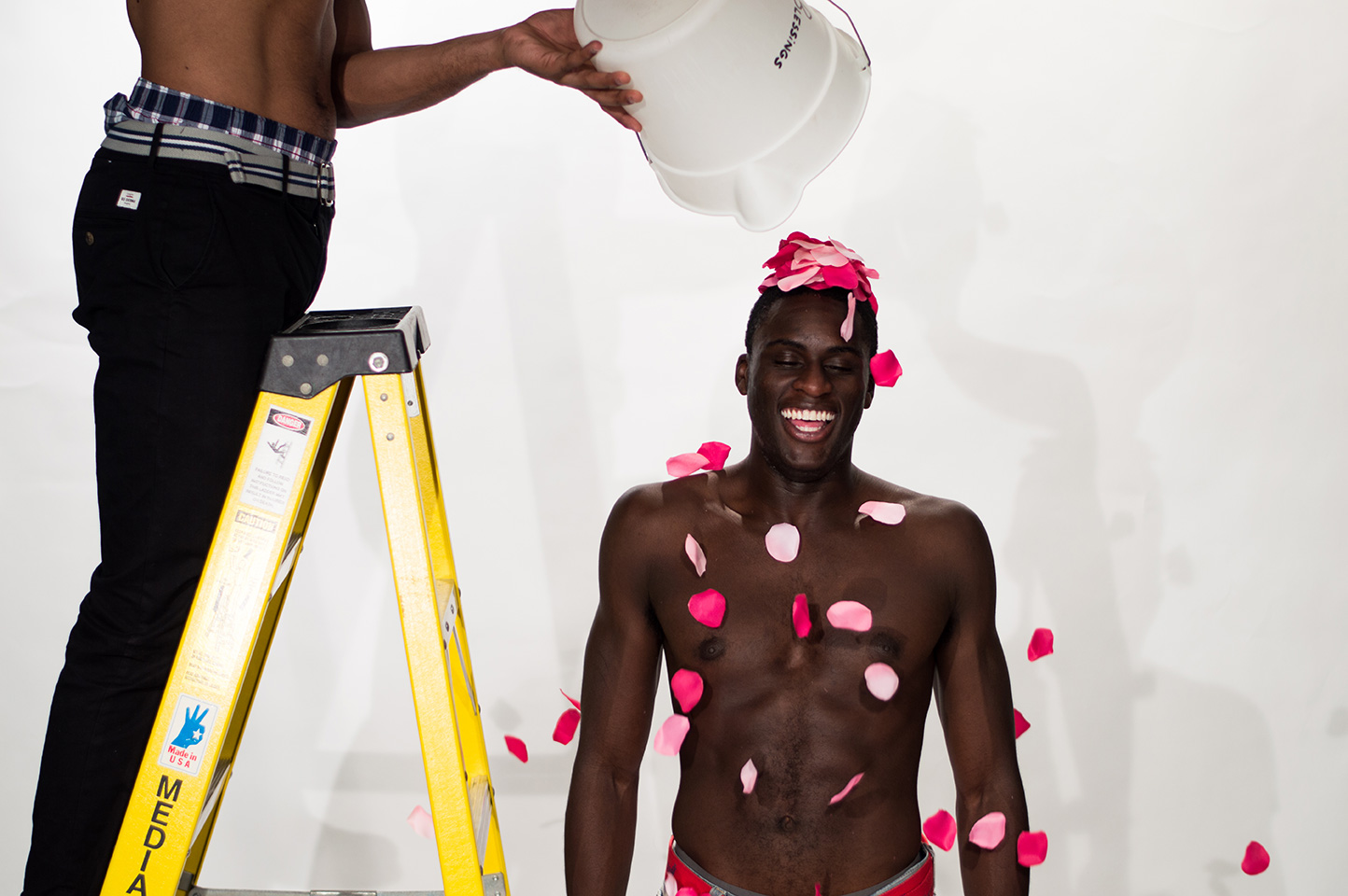 "This  image  with  the  flowers  was  the  first idea  that  came  to  my  mind  when  I  was  contracted  to  do  the  project.  I  wanted  to  use  pink flowers  to  contrast  this  idea  of black masculinity—that he can still be physically strong, but there's another side to him that's whimsical and fun. I think that speaks to the idea that we all can have a range of identities."
[[{"fid":"306836","view_mode":"default","fields":{"format":"default","field_file_image_alt_text[und][0][value]":"","field_file_image_title_text[und][0][value]":"","field_img_caption[und][0][value]":"","field_media_source_term_ref[und]":"_none","field_media_tags[und]":"_none","field_prepu_tags[und]":"_none","field_infographic[und]":"_none"},"type":"media","attributes":{"height":"4000","width":"6016","class":"media-element file-default"}}]]"I wanted to leverage specific symbols that were relevant to the black identity. This photo of Keem's gold front is the first thing you see when you walk into the gallery. The placement is very specific. You immediately become immersed in his identity and this idea of blackness."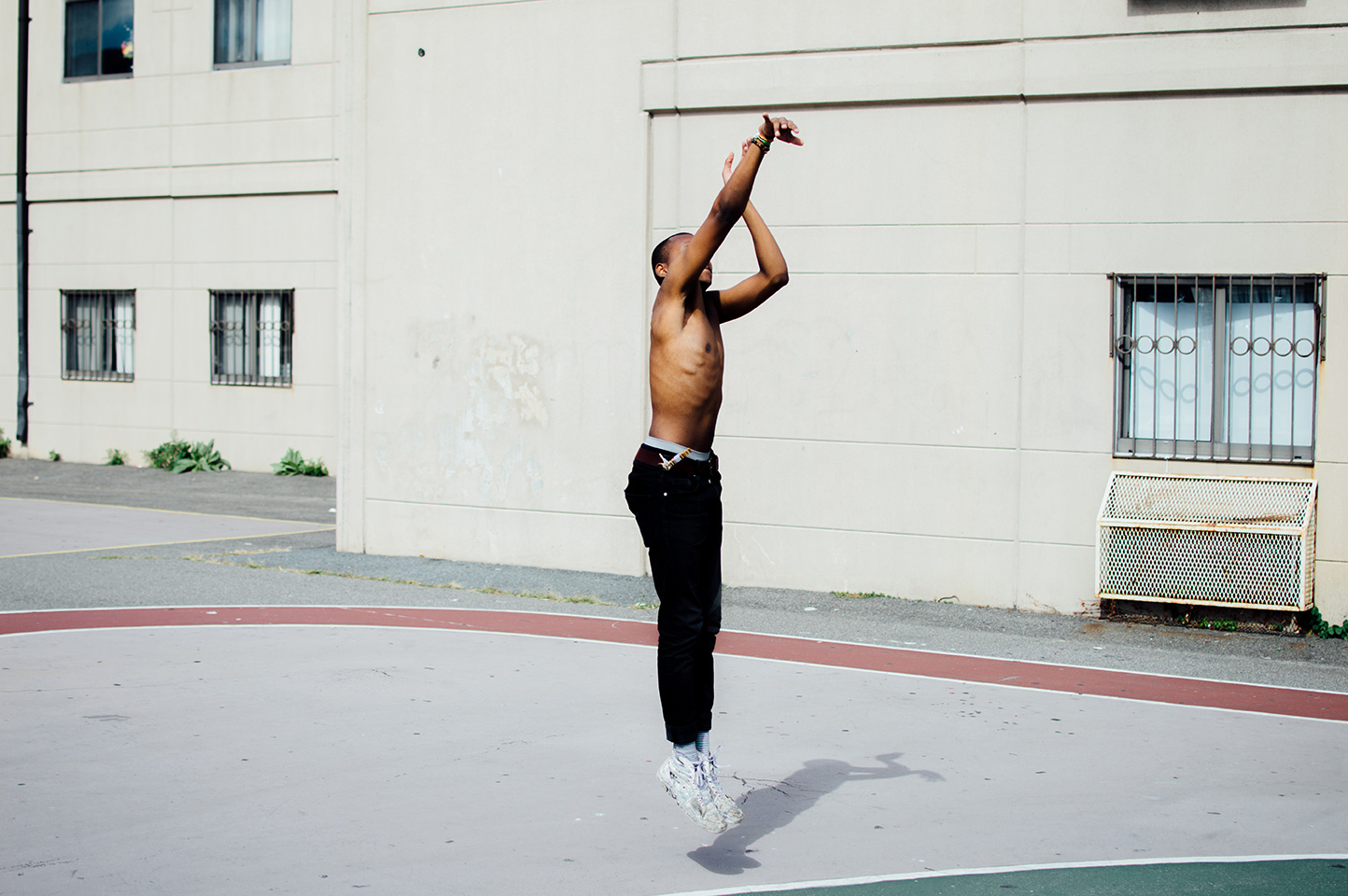 "I purposely shot these photos on the basketball court without a ball.  It's this whole idea that there is an unattainable goal he is reaching for and he doesn't have the tool he needs to accomplish that. I think that speaks to what it can mean to be black in America today. You can work really, really hard. But the chances of achieving success without the pivotal tool you need can make things impossible."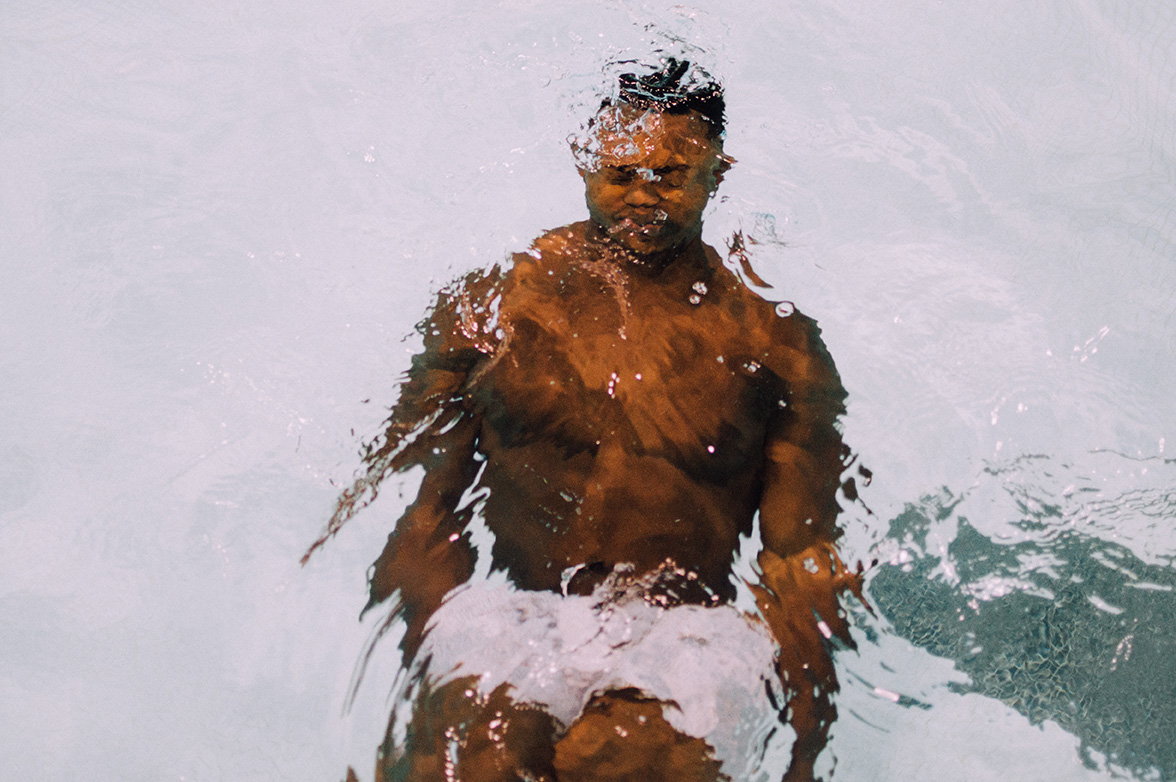 "One thing I wanted to communicate throughout this exhibit is this idea of being submerged under pressure. In this photo he is underneath the water. His identity is suppressed and he is surrounded in an environment that is not suitable for him. I want people to think about how that relates to being black in America."