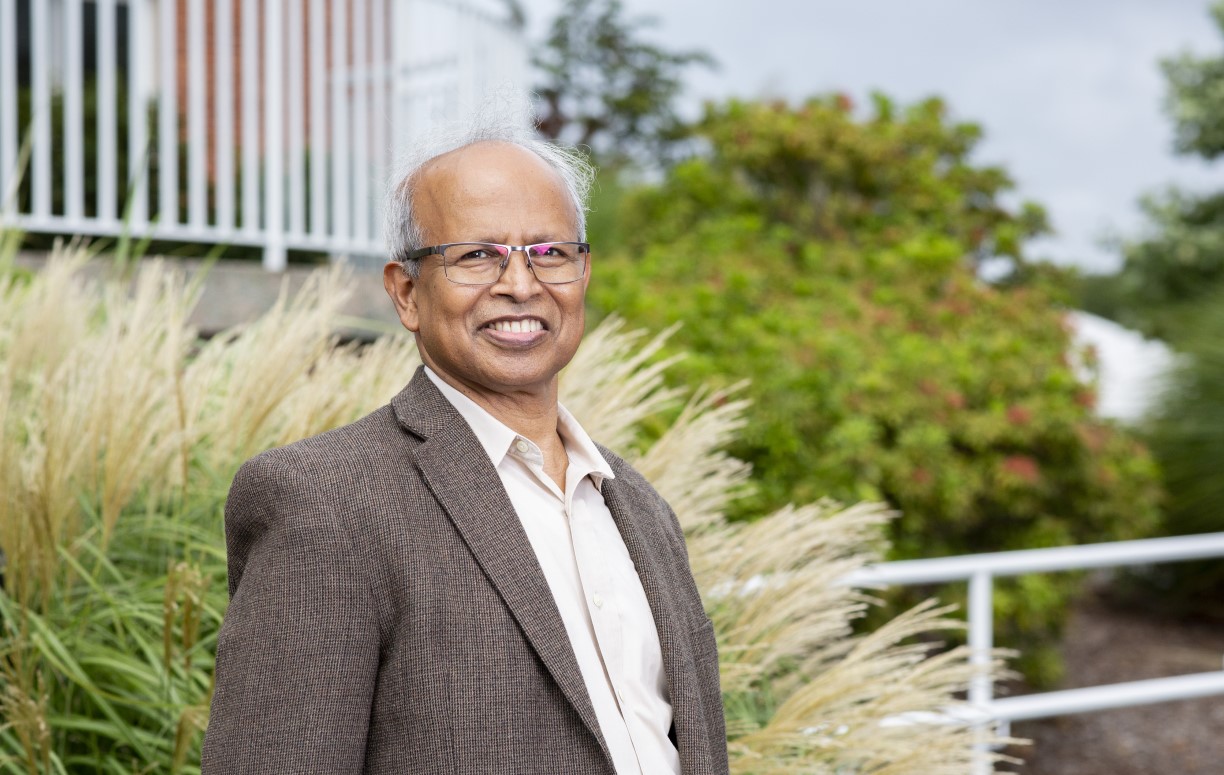 Photo by Kevin Maguire
'Lighting a Fire' for Students
Professor honored with Adamian Award for Lifetime Teaching Excellence
In a teaching career spanning more than four decades, Mahendra Gujarathi — the recipient of Bentley's 2021 Adamian Award for Lifetime Teaching Excellence — has drawn constant inspiration from the words of Irish poet William Butler Yeats: "Education is not the filling of a pail but the lighting of a fire."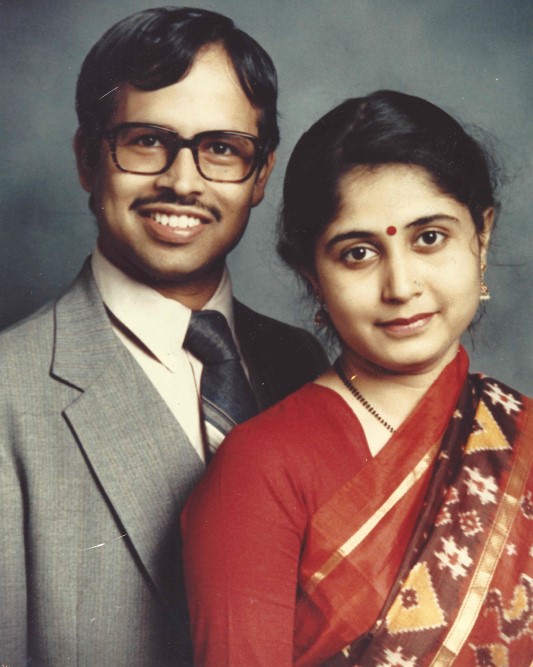 "As an educator, I have the honor and responsibility of lighting these 'fires' for my students," the Rae D. Anderson Professor of Accounting says. A firm believer in teaching beyond the textbook, Gujarathi uses real-world examples to engage students in lively classroom discussions that enhance their critical thinking skills and professional judgment as well as their knowledge of accounting concepts. "My greatest joy comes from seeing the light of connection in their eyes."  
His own passion for learning accounting was sparked by "my very first — and best — accounting teacher": his father, a chartered accountant and accounting professor at BYK College of Commerce in Nashik, India, whose mastery of the discipline left a lasting impression on a teenaged Gujarathi. "My father could teach without ever having to consult a textbook," he says, noting that he proudly continues the tradition today. "I feel that to be effective in the classroom, I must know my subject matter thoroughly."     
RELATED: Meet Professor Barbara Paul-Emile, pioneer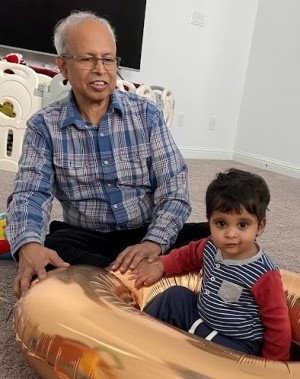 After earning bachelor's and master's degrees from the University of Pune, where he received a gold medal for academic excellence, Gujarathi was admitted to both the MBA and PhD programs at the prestigious Indian Institute of Management, Ahmedabad (IIMA). He chose to join the PhD program, the first-year curriculum of which was identical to that of the MBA students. The institute had a reputation for being highly selective — "of the 100,000 applicants who applied my year, only 180 candidates were accepted," he shares. This exclusivity left him feeling as thought "every person around me has already accomplished fantastic things in their educational life, which made me self-conscious and unsure."  
The institute's case method of classroom instruction was completely foreign to Gujarathi. "I came from a university model where teachers would go over the materials first, then test us on what they had covered," he explains. "But my IIMA instructors said, 'We do not teach that way here. We only discuss real-world managerial challenges.' It was such a shock to me." However, he soon came to see the value of this approach and employs the case method of instruction in his own classes today. 
As a first-generation immigrant in the U.S., ensuring that diverse perspectives are both shared and respected is especially important to me.
Rae D. Anderson Professor of Accounting
"Engaging students in the learning process is challenging for educators, especially in accounting," Gujarathi admits. "Many students fear the field and have misconceptions about its applicability for decision-making." To counter this, he prefers the Socratic method of teaching and open classroom discussion. "I encourage my students to ask questions, assuring them that the only 'dumb' questions are those that are not asked. Once they realize that I do not expect the 'right' answer, they are encouraged to explore new ideas, learn from others and build self-confidence." He adds, "As a first-generation immigrant in the U.S., ensuring that diverse perspectives are both shared and respected is especially important to me."  
Since joining the Bentley faculty in 1989, Gujarathi has taught a wide spectrum of classes for undergraduate and graduate students. Over the years, he says, "I began noticing a gap between the hypothetical problems with definitive answers included in textbooks and complex, real-world examples where the answers are much more nuanced." To bridge that gap — and better prepare his students for the realities they would encounter after graduation — Gujarathi began writing and publishing case studies.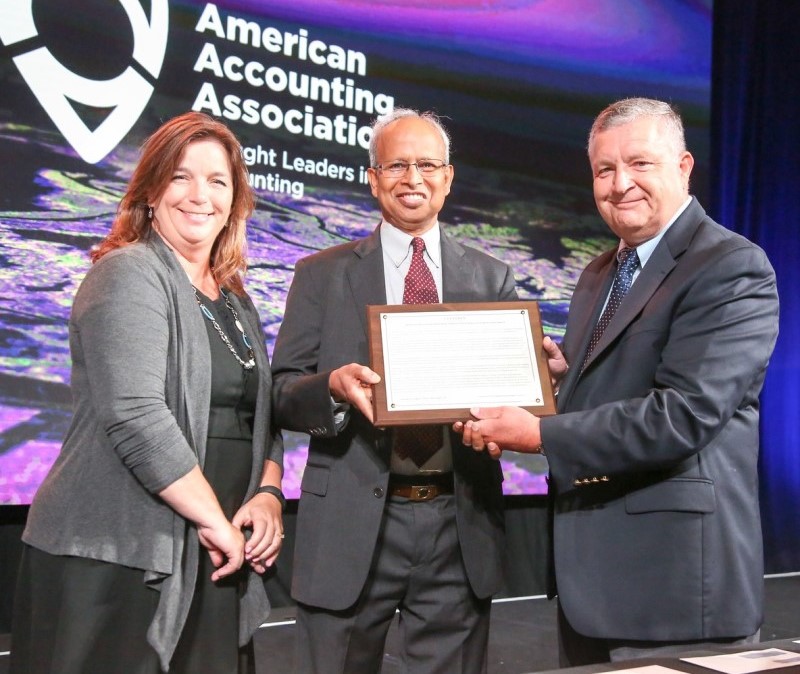 Utilizing his training in multiple management disciplines and his talent for simplifying complex materials for classroom instruction, he began writing case studies specific to accounting, later expanding his efforts to include integrative cases that allow instructors to apply multiple topics covered in their courses to specific real-world situations. More recently, Gujarathi has focused on business ethics, leadership and corporate social responsibility, writing cases that have won international awards and are used by tens of thousands of students globally.  
To date, Gujarathi has published 17 cases in the premier journal Issues in Accounting Education, and received countless awards for scholarship and teaching, including a 2019 Best Paper Award and the 2018 Outstanding Accounting Educator Award from the American Accounting Association. (He is also the only Bentley faculty member to be awarded both the Adamian Award for Lifetime Teaching Excellence and the Mee Family Prize for lifetime research excellence, which he received in 2018.) And in a 2021 global survey of accounting research from Brigham Young University, Gujarathi was ranked #1 in the case publication category for the 6-year, 12-year and 20-year benchmarks. 
RELATED: Master's Fellowship aims to increase diversity in accounting industry
Writing cases, he says, has "helped me become a better teacher," as the process requires a comprehensive understanding of the issues at hand. "There is a perception that case writing is a quick and easy exercise in publication, but nothing could be further from the truth." For example, a case exploring transfer pricing issues at GlaxoSmithKline required him to sift through 1,500 pages of supplementary documents, while a series of cases about earnings management at Diamond Foods took three years to bring from ideation to publication. For Gujarathi, knowing that these cases help further his own students' understanding of critical issues — and are being used by fellow educators worldwide to teach countless others — makes all the effort worthwhile. 
When he's not writing cases or teaching Bentley graduate students, Gujarathi enjoys spending time with his family: wife Varsha; daughter Prachee, a senior manager at global management consulting firm Bain & Company; and son Parag, a Bentley graduate ('16) who works as a senior audit associate at KPMG. A ping pong enthusiast, Gujarathi looks forward to teaching his 1-year-old grandson, Sahil, the finer points of the game. 
"Igniting students' interest in learning, helping them succeed and motivating them to perform better than what they think is possible brings me great happiness," Gujarathi says. Or, more simply put: "I enjoy being a teacher and making a difference."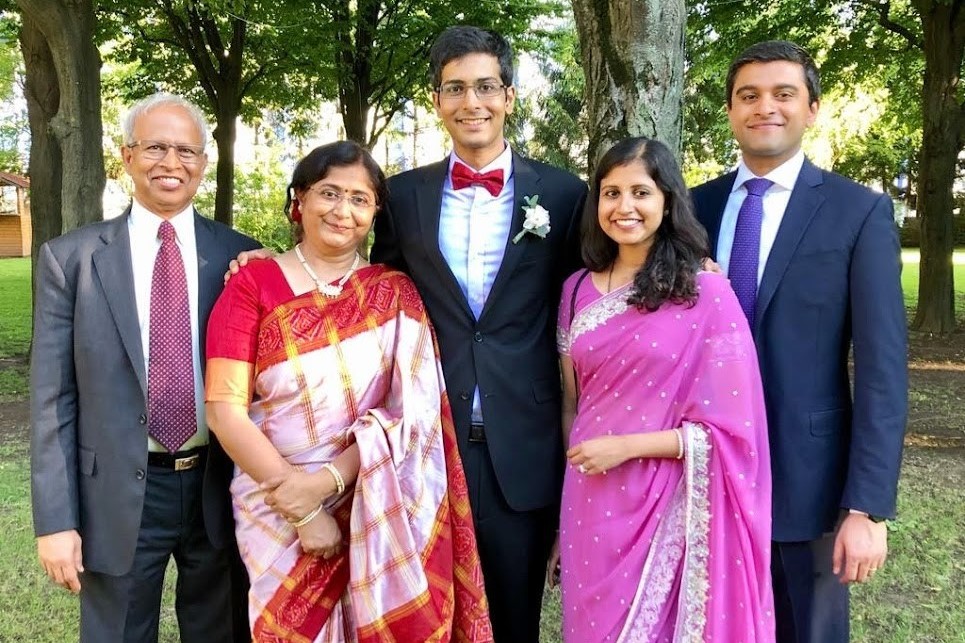 Praise from Former and Current Students:
"I was struck by Professor Gujarathi's capacity to bring complex material down to the student level and the ease with which he made learning accounting fun. The experience inspired me so much that after a decade of working successfully in public and corporate accounting, I changed careers to become an accounting educator."   
Anindita Roy Bardhan '99, Lecturer, University of Texas  
"Professor Gujarathi is incredibly skilled at making difficult concepts easy to understand. He adds value beyond the course textbook and challenges us to adopt new ways of thinking and master alternative approaches to solving problems. He has challenged and inspired me to reach new levels of understanding that will help me for the rest of my professional career." 
Casey Bennett '22, Corporate Finance and Accounting  
"His greatest teaching attribute is the ability to prove to students they are capable of becoming more than they thought possible. His respect for students and their diverse opinions result in a classroom atmosphere so fertile that the learning process sets strong roots, thrives and blooms as the semester progresses." 
David Comerford MST '14, Tax manager, EY