Messaging, Masks and Mitigation
Professor Receives National Science Foundation Grant to Study COVID-19 Risk Communication and Behavior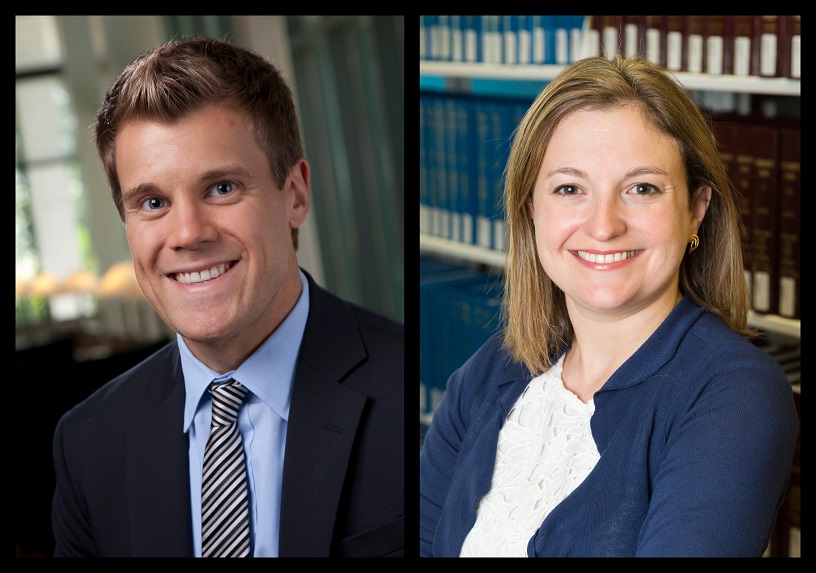 In Massachusetts, 85% of residents report consistently wearing face masks in indoor public spaces. In Iowa, 52% of residents report the same. Given that mask-wearing is one of the top strategies recommended by health experts to prevent the spread of COVID-19, what accounts for this difference in behavior? 
With the U.S. bearing the unwelcome distinction of having the world's highest COVID-19 infection rates, it's an increasingly relevant question. And it's one that Rob DeLeo, associate professor of Public Policy, is intent on answering.
DeLeo recently received a $164,000 grant from the National Science Foundation as principal investigator of a study of COVID-19 risk communication, perception and behavior. The study is being conducted by the Risk and Social Policy Working Group, an interdisciplinary team of scholars representing 10 universities in eight states.  
"Our group believes effective risk communication is critical to mitigating the spread of COVID-19, especially as stay-at-home orders are eased and people return to work and other daily activities," DeLeo says. "It's important that people fully understand associated health risks so they can make informed decisions to protect themselves and their communities."     
But as Bentley colleague and fellow group member Danielle Hartigan, associate professor of Health Studies, points out, while the goal of risk communication — to save lives — may be straightforward, how individuals interpret and respond to that information is anything but. "Behavioral science tells us a lot of things need to be in place for people to engage in healthy behavior," she explains, noting that a variety of factors, ranging from age, gender and race/ethnicity to income level and political ideology, are involved in personal decision-making.  
Learn more about the Survey Findings
Through their study, DeLeo, Hartigan and their fellow researchers hope to gain a better understanding of how these factors, coupled with policy interventions such as stay-at-home orders, mask-wearing mandates and school and business closures, influence behavior choices related to COVID-19. They also plan to share their findings with state and local governments to improve existing communication strategies for public health risks. "Our research will provide timely and usable information to policy makers and public health officials," DeLeo says, noting that the group has already partnered with the Colorado Department of Public Health. 
Researchers are conducting a series of online surveys with residents in six different states — Colorado, Iowa, Louisiana, Massachusetts, Michigan and Washington — that were chosen for the variation among their COVID-19 outbreak timelines and pandemic-related public health policies. Participants were carefully chosen to reflect each state's age, race/ethnicity and income demographics. 
The first survey, completed in June, established a baseline understanding of three areas: what respondents know about COVID-19, their feelings about these communicated health risks, and specific actions they're taking in response. In addition to mask-wearing behaviors in Massachusetts and Iowa, survey results revealed that 52% of respondents know at least one person who has tested positive for COVID-19; 50% are "extremely likely" or "somewhat likely" to send their children to school or day care; and most consult television (85%) and Facebook (60%) for pandemic-related information. 
Professor DeLeo: How Politics Impeded America's Response to COVID-19
In the coming months, the group will survey the same people twice more, to see if and how their behaviors change over time. The researchers will also compare survey findings with changes in each state's public health policies during the same period. This two-pronged approach, DeLeo explains, will provide a more nuanced understanding of risk communication strategies that can help inform public health policies in real time.  
"The challenges of COVID-19 will persist in the coming months, especially as governments make decisions around easing their restrictions," he says, citing recent studies that suggest intermittent social distancing measures may be required well into 2022. "Effective risk communication will be key to successfully navigating the next phases of this pandemic." 
Hartigan agrees. "I'm really excited about our study because it allows us to explore how changing perceptions correspond to changing behaviors." Yet, while she's hopeful that greater awareness of COVID-19 risks will lead to healthier behavior, she acknowledges that such changes won't be easy. For example, anyone currently resistant to wearing a face mask will "need to believe that the benefits of the behavior outweigh the barriers." Ultimately, Hartigan says, "People will need to acknowledge that this disease is severe, and they are personally susceptible."