When Bad Things Happen, Do Investors Favor Socially Responsible Companies?
New Bentley Research Looks into Investor Interest in Corporate Social Responsibility
New Research Looks into Rising Investor Interest in 'CSR'
Food-borne illness at Chipotle and General Mills. The emissions scandal at Volkswagen. United Airlines forcibly removing a passenger from an oversold flight. Bad news travels fast — even more so today with constant news updates on social media and news feeds. But do companies with a track record of corporate social responsibility have "insurance" against negative investor reactions to such events? Research by Bentley University professors Cynthia Clark and Jean Bedard and co-author Andrew Stuart, a Suffolk University assistant professor and former PhD Fellow at the Harold S. Geneen Institute of Corporate Governance, suggests they do.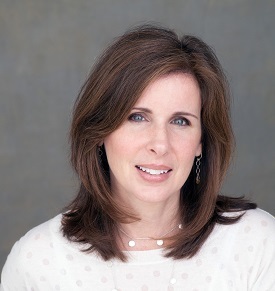 Corporate social responsibility describes an approach in which many companies operate in a way that's good for society and the environment. This focus on corporate social responsibility, or "CSR," can boost a company's image, particularly if the company goes through a negative event, as more consumers shift their loyalty and spending to companies they perceive as "good corporate citizens." Investors are paying attention, too, and as many companies voluntarily disclose their socially responsible practices, the research shows that this can help protect the companies against the bad publicity that a negative event can bring.
"There is a switch in how investors use corporate social responsibility disclosure when a company has had a negative event," says Clark, a professor of Management and director of the Geneen Institute. "Our findings suggest that when a company suffers a negative event, investors don't just look at future financial returns, but also consider the company's ethical culture when making investment decisions."

A second important finding of the research relates to the value of CSR assurance — an independent audit of a company's corporate social responsibility efforts similar to the assurance that accounting firms provide on financial statements. Stuart says that a firm's willingness to buy CSR assurance — which is not mandatory — increases investors' confidence in the company in the case of a negative event because the transparency shows the company's ethical culture.
Says Clark: "Society's interest in a company's socially responsible practices has substantially increased during the past few years and understanding how investors use this information provides solid insight for decision-making."
Learn About Ethics and Social Responsibility at Bentley