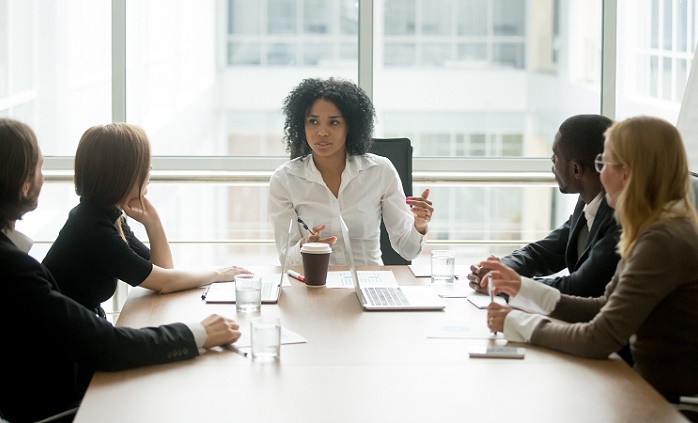 Olympus Partners with Bentley's Center for Women and Business to Drive Diversity and Inclusion
Olympus Corporation of the Americas has partnered with Bentley University's Gloria Cordes Larson Center for Women and Business (CWB) to address issues affecting workplace diversity and inclusion and to identify actionable solutions. As a member of the CWB Executive Working Group, Olympus will engage with topical experts and practitioners to explore policies, processes and programs that drive real change.
"Our participation in the CWB reflects Olympus' continued commitment to developing a more diverse workforce and fostering a climate of inclusion," said Nacho Abia, president and CEO, Olympus Corporation of the Americas. "Benchmarking with other CWB partner companies will help further these important goals."
Olympus has aligned its organizational mission, core values, goals, practices and objectives to support growth and development in diversity and inclusion. Enhancements to the company's benefits portfolio demonstrate this commitment. The Dave Thomas Foundation named Olympus among the 100 Best Adoption-Friendly Workplaces in the U.S. in recognition of Olympus' adoption credit and improved parental leave benefits. Establishing employee-led affinity groups, called Colleague Affinity Networks, has allowed employees the time and space they need to foster communities that support a diverse, inclusive workplace. Moreover, through the Colleague Affinity Networks, employees have been able to inform human resource policies. 
"Research clearly shows that organizations with greater diversity of all kinds are more innovative and more profitable," said Deb Pine, executive director of the Center for Women and Business. "We are excited to work with Olympus and other forward-looking companies to build a broad understanding of the critical issues limiting progress and the inclusive best practices advancing change."
The tools and training provided by the CWB include curated research reports that synthesize current literature, practical research, and solutions, roundtable and panel discussions focused on timely issues, and custom programs addressing the unique diversity and inclusion goals of the organization. By considering topics such as intersectionality, the corporate talent pipeline, mentorship/sponsorship, and workplace flex, the partnership will help drive changes that improve diversity and foster a culture of inclusion.