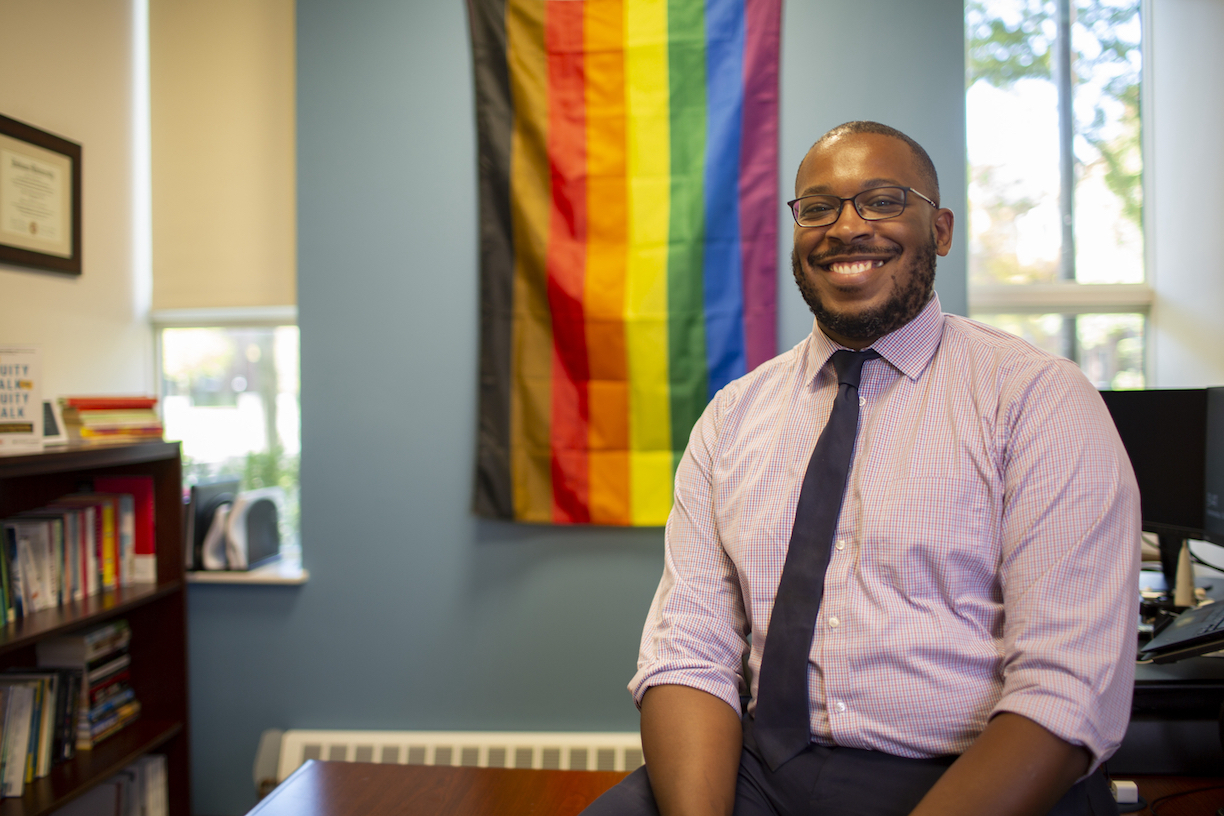 Patrick Couillard Hale
Get to Know Bentley's new Director of Diversity and Inclusion
October 14, 2021
Patrick Couillard Hale is the new Director of Diversity and Inclusion at Bentley. He arrives fresh from Babson College, where he served as the Director of Multicultural and Identity Programs.  
How did you become interested in diversity and inclusion as a career? 
It began quite early, when I was an undergraduate student at the University of Illinois at Urbana-Champaign. Being at a predominantly white institution really had a tremendous impact on my experience as a student, along with navigating the experiences of being a first-generation college student and coming out during my second year. At that time, I was a computer engineering student, and I found myself feeling alone and unsuccessful within my major.  Thankfully, I had a mentor who reminded me of my potential and gave me a chance to prove my worth in a different major (sociology). That led me to exploring aspects of myself — race, class, gender, sexual orientation — that I hadn't thought about prior to college, and it reminded me of the importance of paving the way for those who came after me to have a better experience than I did in higher education. This was how I wanted to make a difference, which led me to this path that I've embarked on today. 
What does Diversity, Equity and Inclusion (DEI) mean to you? 
For me, diversity, equity and inclusion have different meanings. I believe diversity is important because we owe it to ourselves to learn about difference and the ways that those differences can be meaningful and beautiful. Diversity means recognizing that the world is made up of people who have such different ways of being, living and understanding – all of which are worthy of respect. Where inclusion comes in is about how we live, learn and work within a community and making sure that we are inviting people to not only be heard and seen, but to be celebrated and appreciated for what they bring into the community. Equity is also important here, because we have a responsibility to look at people's various circumstances and to make sure that each person gets exactly what they need to not just survive and sustain, but to thrive in our world.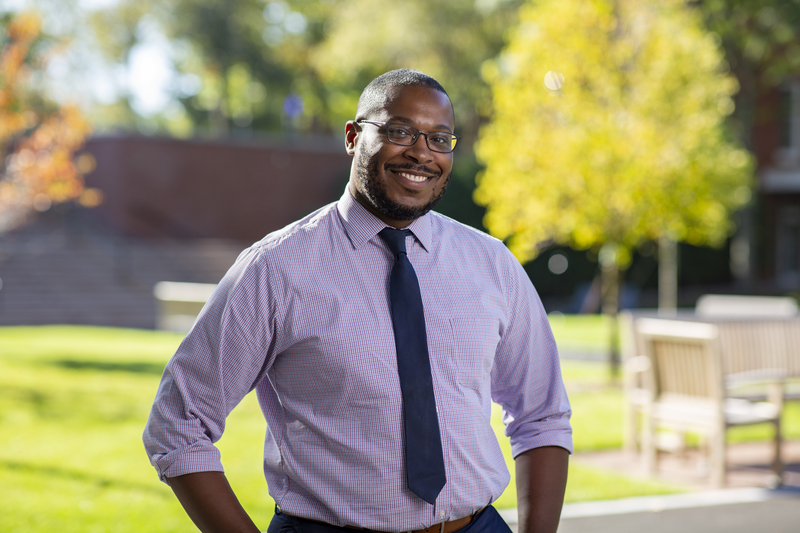 Why is this work so important in the world of academia? 
Diversity, equity, and inclusion work is important because academia is a space of immense privilege. To be able to teach in higher education or to receive a higher education degree is a privilege that is not extended to everyone. I think about this a lot; I'm the first in my family to receive a master's degree, and I wish my own mother could have had the opportunity to go to college. I also credit higher education for creating the space for me to not only learn about diversity and difference, but how to develop a cultural literacy that allows me to work meaningfully across difference and create space for others to feel whole in who they are. It's been part of my personal and professional drive to help individuals and organizations to show their commitment to creating similar spaces. 
Has there been a pivotal moment in your career where you felt as if you were making a difference in the DEI space? 
There were a few smaller moments where I thought I was making a difference, but perhaps my most impactful experience was during my work at Stonehill College. Working at a small private Catholic liberal arts college as a Black, queer, non-Catholic was quite the experience, but it transformed me for the better in many ways, and it empowered me to transform the community in ways that I never expected. It was there that I started the first ever Stonehill PRIDE Week (a week-long celebration of the LGBTQ+ community) and partnered with Campus Ministry to organize a historic race immersion experience that took place in Atlanta, GA. It became clear to me that I was able to make a difference when I was in service to the communities to which I belonged, and that's how I continue to lead to this very day. 
New Major Focuses on Diversity, Equity and Inclusion
I hear you were recently married. Congratulations! 
Yes! This past June, I married my extraordinary partner, Jean-Denis (he/him or they/them). We had a wonderful ceremony with a small group of family and friends in Waterbury, Vermont. It was a special day with an incredibly special human.  
What experiences from your past do you hope to bring to Bentley and this position? 
I'm so fortunate to have worked in higher education for the last 11 years. My experiences have informed my understanding of how to work across silos and professional lines to do the important work of supporting the success and wellbeing of our students, from managing residence halls to overseeing multicultural programs to leading strategic initiatives designed to increase belonging within higher education spaces. Beyond my professional experiences, I believe that my personal values align with those of Bentley's, and I bring an approach that is very community-centered and rooted in a philosophy of believing in the inherent dignity and worth of all people. 
And building on that, what are your goals moving forward? 
My main goal and motivation is to help Bentley continue advancing the good work that they've already started. I was immediately drawn to the amount of time and energy put into the discovery process led by the Racial Justice Task Force, and it seemed clear that Bentley was a place that knew it had not just a desire to be better but had the drive and the commitment, and I wanted to choose a place where I could be part of that change. Additionally, I hope that I can support Bentley in elevating its investment in Inclusive Excellence by working to support the improvement of the culture and climate for all community members and expand access to the opportunity of living, learning and working within an educational environment. 
An update on diversity, equity and inclusion at Bentley