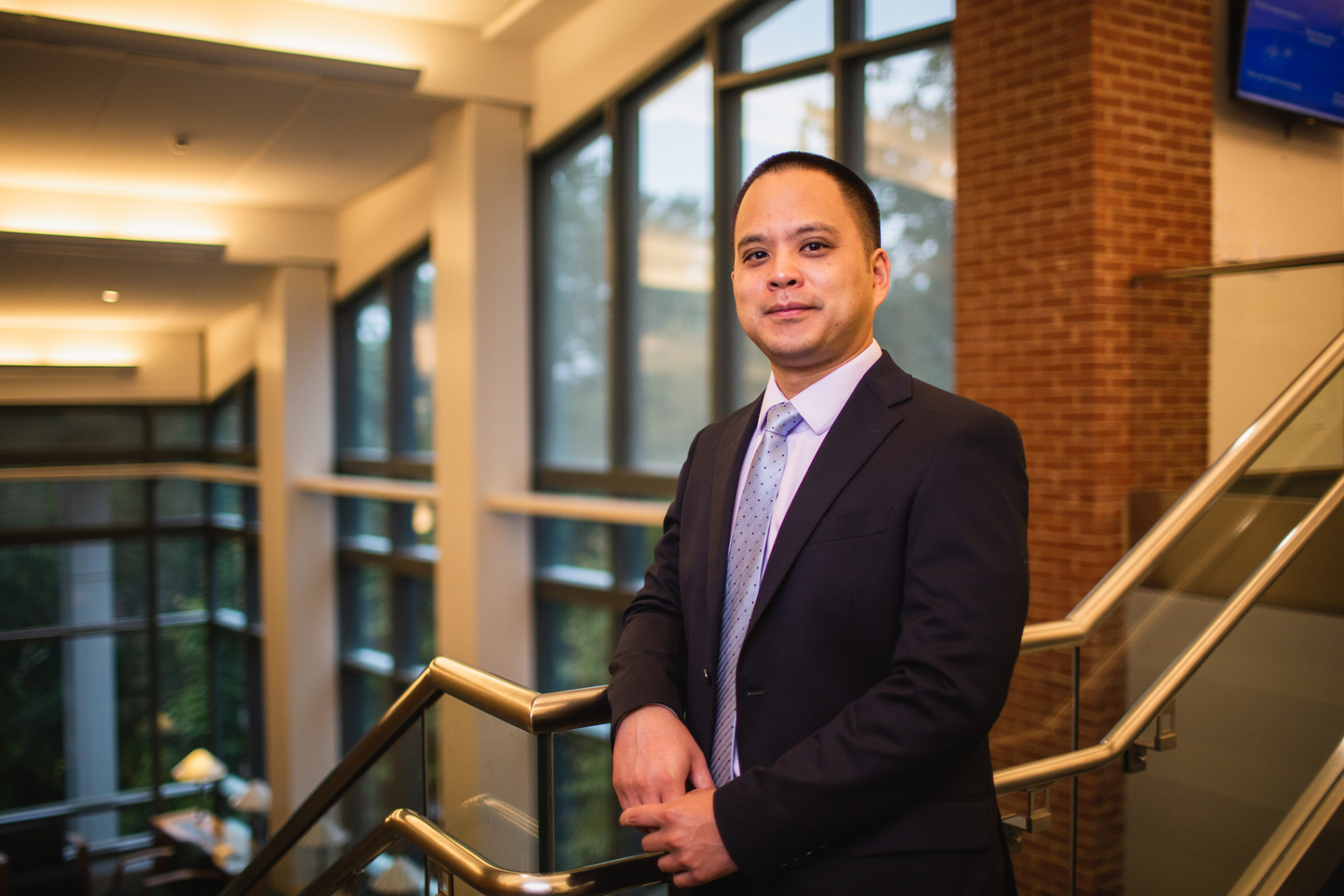 Recipe for Success
Take one aversion to cooking, add a lifelong passion for numbers, stir in equal parts humility and hard work, and simmer until you're named one of Boston's brightest young business minds
Tom Yuen '05, MST '05, grew up in his parents' restaurant but knew he wasn't going to grow old there.  
"I didn't want to cook," he remembers, "and they didn't let me cook." 
Yuen is the oldest son of Chinese immigrants who came to the United States in the 1970s and 1980s. Until 2020, they owned and operated China Sky in Dorchester, Mass., and Yuen remembers the struggles his parents endured as newcomers to this country. 
"It was tough for them," he says. "When my dad came over, his grandfather — my great-grandfather — told him, 'You'd better go to school or otherwise you're going to end up working in a restaurant the rest of your life. My dad didn't want to go to school, so he found a job. It was the thing you did when you immigrated at that time: You did what everybody else did. So if everybody else ended up working at a Chinese restaurant, that's where you ended up. 
"That's what I knew growing up," Yuen adds, "but I thought, 'This is a tough life. I'd better do something else.'" 
As a kitchen outcast, Yuen gravitated toward the front of the house, developing a taste for the numbers behind the business.  
"Coming out of high school, I didn't know exactly what I wanted to do, but I wanted to do something related to business," he says. "At the restaurant, I was around numbers all the time. I was doing a lot with bookkeeping."
He applied to Bentley and was offered a scholarship. He had to commute, but his grades were good enough to qualify for a fledgling advanced standing program (now called Falcon Fast-Track) that allowed him to pair a Master's degree in Taxation with an undergraduate major in Corporate Finance and Accounting, earning him two degrees in just five years.
"Bentley does a great job of really preparing you for the real world," he says. "You can't just be an accountant. You need to understand the bigger picture, everything that impacts a business, not just the accounting piece of it."  
Workplaces that are diverse and inclusive just do better. People come up with better solutions. It helps the bottom line, helps with recruiting and retention. It just makes sense, and it's the world we live in.
THE BUSINESS OF LIFE SCIENCE
Yuen spotted a posting for the accounting firm Gray, Gray & Gray in the Bentley Career Services office (now the Pulsifer Career Development Center) soon after graduation and applied. When an offer came, he jumped at the chance and has been at the firm since. He made partner in 2020. 
The world of accounting has changed a lot in the past 16 years. Keeping his eye on that big picture, Yuen has changed with it. 
"It's certainly challenging," he says. "Almost every day I get updates from different sources. I listen to podcasts on long drives. It's hard to find time to read everything, so it's nice to listen to experts who focus in those areas, breaking it down to you and explaining it in plain English. Also, understanding the background to these changes: What's the government's thought process behind these proposed changes? It's not just at the federal level, but at the state level, too. Things are changing all the time all over the country and around the world." 
Change also means opportunity, and Yuen has taken advantage of one emerging market in particular to become head of Gray, Gray & Gray's Life Sciences Practice Group.   
"We've grown that practice quite a bit over the past several years," he explains. "It's very interesting, and there's a lot of money going into that area. It happens fast, too. Companies start up one year with just an idea and two years later they're going public. We're working with a lot of intelligent people. It's a cool area to be in. 
"When I was growing up, I was really interested in science and thought I might grow up to be a scientist. It's not as easy as it sounds," Yuen says with a laugh. "So this is a way for me to be involved in science without being a scientist."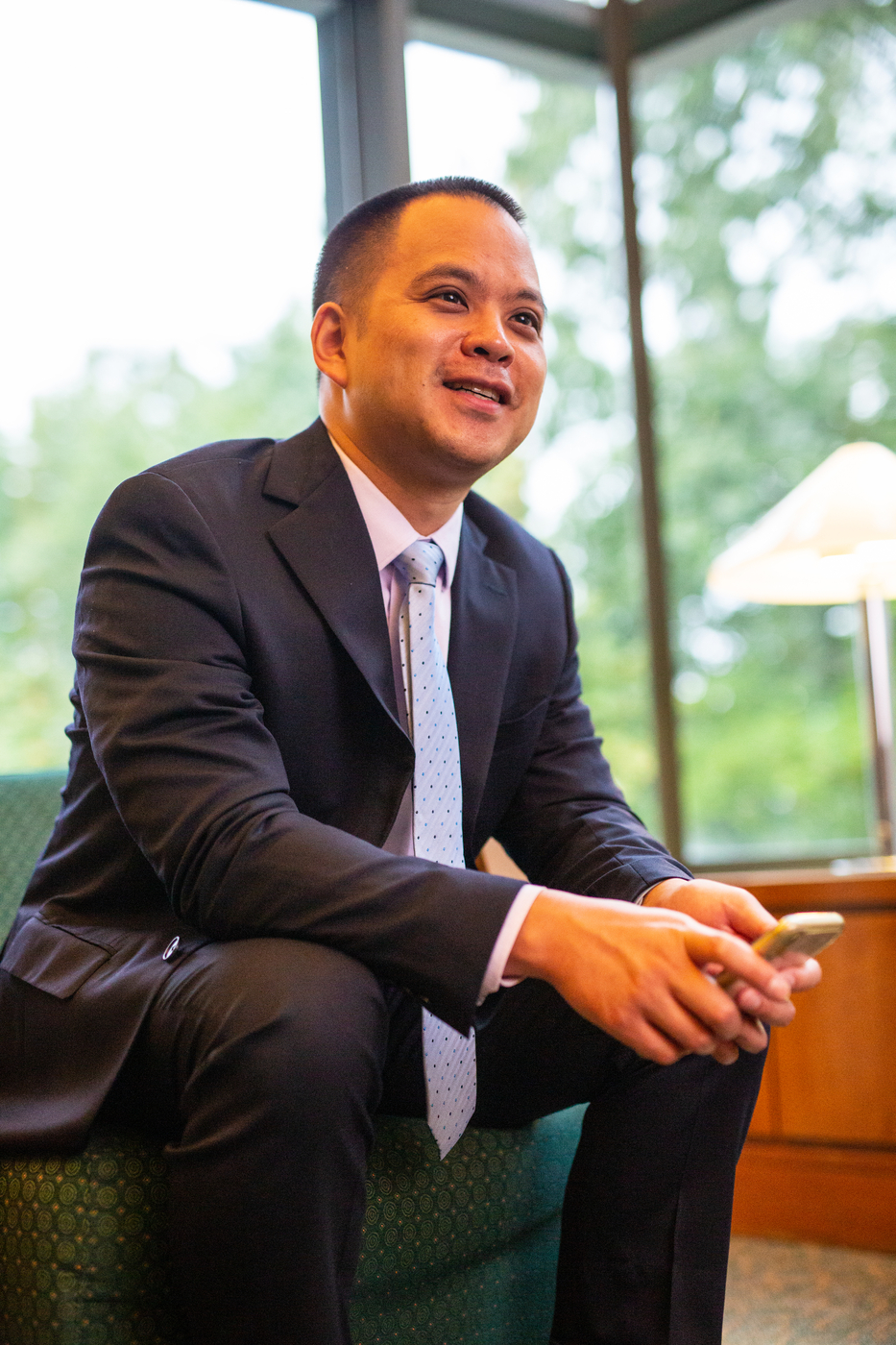 SMALL IMPACT, BIG DIFFERENCE
Yuen's growth is getting noticed beyond his firm, as well. He was recently named to the Boston Business Journal's 2021 "40 under 40" list, a collection of Greater Boston's best and brightest young business professionals.  
"An email went around asking for nominations, and I nominated someone else," he said. "When I found out I had been nominated, too, it was an honor, but I didn't think much of it so when I was told I made the list I was surprised. Maybe that's just my personality. I think everything I do is what I'm supposed to be doing."  
A self-described introvert, Yuen says the secret to making an impact without making waves is believing in the process.  
"It was hard for me, because I'm naturally an introvert," he says. "You think you have to make these big splashes to make a difference. But I think the key for people to take away is you can make small impacts within your circle, positive impacts, that help build the culture. You make an impact, others build off that impact with their own work, and hopefully it spreads." 
Bentley's new Director of Diversity and Inclusion
Yuen has also taken a leadership role in Gray, Gray & Gray's diversity and inclusion initiatives. As a first-generation Asian-American, he admits seeing things differently than some whose families have been in the U.S. longer, but understanding the difficulty of the DEI challenge has helped him figure out how to better meet it.  
"It's complicated. Everybody's perspective on it is a little different," he says. "We tried getting it off the ground a few years ago. We had our challenges with resources. But with everything that's happened over the past year, I thought, for me, this is something I really need to do and make happen at the firm. 
"Part of it is a business decision," Yuen adds. "Workplaces that are diverse and inclusive just do better. People come up with better solutions. It helps the bottom line, helps with recruiting and retention. It just makes sense, and it's the world we live in. But it's not going to be easy. It's not one of those things where you say, 'We did it' and you check off a box. It's something we have to live and breathe every day."  
So what does a "40 Under 40" honoree hope to do for an encore in his next decade?  
"I'd love to retire by the time I'm 50," Yuen jokes. 
"We've been growing, so it's been a great opportunity, not just for myself but helping others at the firm, recruiting from local colleges, showing students the opportunities that are available in public accounting. I want to help others around me grow as well and help them seize their own opportunity."  
Bentley Welcomes Talented First-Generation Students