Bentley alumni awarded Fulbright grants to teach English — and foster cross-cultural cooperation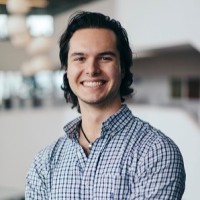 Charlie Deichmann '19 can trace his long-standing interest in geopolitics to an unconventional source: An early and abiding love of science fiction. 
Growing up, the International Affairs major and Business Studies minor explains, "I always thought the coolest characters were the ones who could remain calm and use their charm and knowledge to deescalate tense situations." He's been "deeply interested in diplomacy" ever since, and now aspires to a career in "the larger world of conflict resolution and international relations." This fall, Deichmann will take an important step toward realizing his dream, as he heads to the Czech Republic as a participant in the celebrated Fulbright Program.  
Established in 1946 by U.S. Sen. J. William Fulbright, the federally funded program promotes peace and cross-cultural understanding through international educational exchange. As the recipient of a Fulbright English Teaching Assistantship, Deichmann will provide language lessons to high school students in Ostrava, an industrial city near the Polish border. 
CALLED TO THE CLASSROOM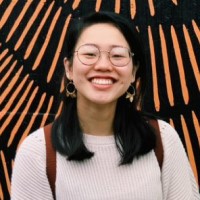 More than 8,000 miles away, Deanna Leung '19 will be similarly engaged with middle and high school students in South Korea. Like Deichmann, the Finance major and Spanish in Business minor was also awarded an English Teaching Assistantship for 2021-2022. Unlike her fellow Bentley grad, however, Leung's Fulbright journey owes more to serendipity than science fiction. 
After graduation, Leung began working in Boston as a private credit analyst. She soon found that finance wasn't her passion, so she quit her job to join AmeriCorps, a national community service program that pairs volunteers with local nonprofits. Through a placement with 826 Boston, a youth writing and publishing organization, Leung became a writing tutor at Boston International Newcomers Academy, a public high school specifically designed for immigrant students.  
"I tutored high school students in class and after school, hosted workshops, led clubs and helped publish student writing," she explains of her role at the academy. "Within just a month of working there, I fell in love with working with ELL (English Language Learners) and realized that teaching is my true calling." She decided to apply for a Fulbright grant to "become a more culturally competent educator and discover new ways to engage students and support their mental health." 
To France, with a Fulbright: Professor Laure Astourian
For help preparing their applications, Deichmann and Leung turned to the university's Fulbright campus advisors: Laura Bentley, assistant director of the Cronin Office of International Education, and Joel Deichmann, professor of Global Studies and a 2007-2008 Fulbright U.S. Scholar.  
"Fulbright grants are very prestigious, which also makes them very competitive," Bentley says, noting that she and Professor Deichmann help interested applicants — typically current seniors or recent graduates — prepare their submissions. In addition to academic transcripts and letters of recommendation, applicants must provide an essay outlining how they plan to make the most of their Fulbright experience.  
For Deichmann, creating opportunities for cultural discovery and community engagement is a top priority. In addition to teaching English, he says, "I plan to establish an afterschool program where my students can learn about American film, art and music, and examine cross-currents between them and their Czech counterparts." He also hopes to expand upon his existing knowledge of Czech language and culture, acquired during his study abroad experience at Charles University in Prague as an undergraduate.  
Leung has similar aspirations. "Beyond language instruction, I want to create a fun and open classroom environment," she says. "Middle school and high school are tough times for students, so I want to be intentional in how I structure and infuse joy into my lessons." As a Chinese American, she's particularly keen to make students aware of the diversity and complexity of American culture. 
BENTLEY'S FULBRIGHT FAMILY
"We are so proud of Charlie and Deanna for this incredible achievement," says Bentley. She notes that, while only one other student — Neha Singh '15, an Economics-Finance and Liberal Studies: Quantitative Perspectives major — has received a Fulbright English Teaching Assistantship to date, a record-setting eight former and current students applied for a grant this year. (Among current and former faculty and staff, 26 have received Fulbright awards.)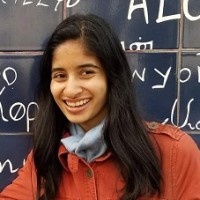 She believes other Bentley students would be equally compelling candidates. "Having a business background gives our students an advantage, in terms of offering a different perspective" on their international experience, she says.  
"We hope that more Bentley students become aware of this life-changing opportunity," adds Professor Deichmann. "These successful applications should encourage others to follow in the footsteps of Charlie and Deanna and apply for Fulbright awards." He notes that grants are available in a variety of areas — including research/study, public health, language enhancement and storytelling — as well as English instruction.  
Leung likewise encourages Bentley students to explore Fulbright possibilities. "I almost didn't apply because the application seemed lengthy, and I thought my finance background would be a disadvantage," she says. But she's incredibly grateful she did: "I love teaching, learning languages and traveling, and the Fulbright Program is all of that packaged into one. It's truly a once-in-a-lifetime experience, and I welcome the opportunity to help make a difference in so many people's lives."  
Learn more about Fulbright and Peace Corps opportunities
Interested in your own Fulbright experience?
The internal application deadline for all 2022-2023 Fulbright U.S. Student Programs is Friday, October 1, 2021.
For information and assistance, please contact Bentley's Fulbright campus advisors: