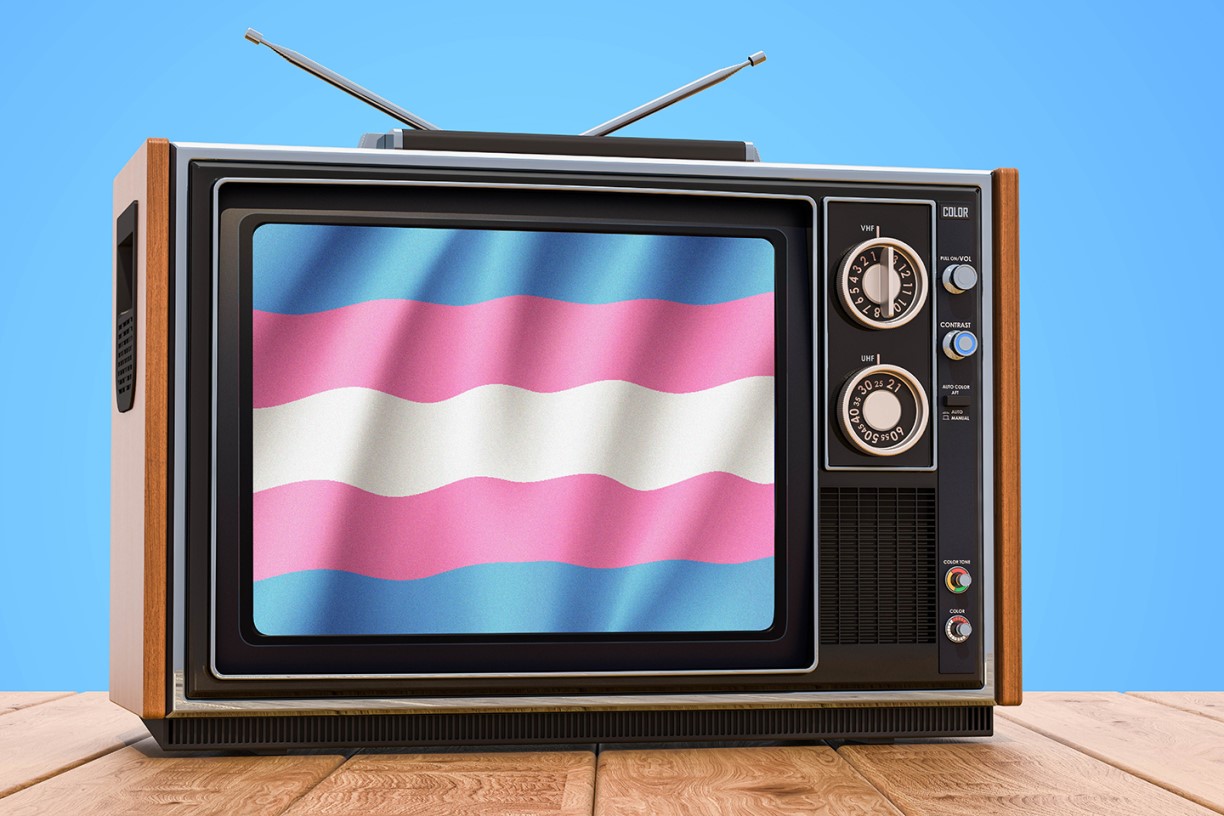 Trans-cendent Television?
In new book, professor explains why mainstream depictions of gender-diverse characters reveal American culture's transphobia
In January, Michaela Jaé (MJ) Rodriguez made history by becoming the first transgender actor ever to win a Golden Globe — an achievement made even more momentous by the fact that she won for her work on "Pose," a groundbreaking cable television series depicting the struggles and triumphs of a tightknit group of trans and gay New Yorkers in the 1980s and '90s.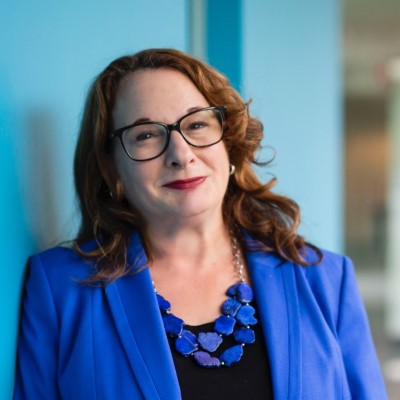 Around the same time as Rodriguez's win, the Washington Post reported on another, more sobering, milestone: Nearly 400 trans people worldwide were murdered in 2021, making it the deadliest year on record for the trans community. 
According to Traci Abbott, this paradox between increased visibility and intensified violence is evidence of American culture's deeply entrenched transphobia. As the assistant professor of English and Media Studies explains in her new book, "The History of Trans Representation in American Television and Film Genres," although cultural depictions of gender-diverse individuals have "increased in veracity and variety over time," they are rarely authentic or empowering. Instead, trans characters continue to be presented as caricatures whose "pathologized or pathetic lives serve to reaffirm cisgender superiority."  
DEVIANCE AND DECEPTION 
As a feminist and queer scholar and activist, Abbott considers identity and difference "crucial topics of study for life in our diverse society." After joining the Bentley faculty in 2000, she began teaching a LGBTQ+ literature class and found herself "overwhelmed by student enthusiasm." So, in 2005 she introduced Transgender Literature (EMS 365), a course devoted exclusively to literary and televisual portrayals of gender-diverse characters. Abbott's decision was more than just a response to student interest, however: "Classes that challenge traditional binaries of gender and sexual orientation play a key role in reducing discrimination and promoting empathy."  
She hopes for similar outcomes with her book, which offers a comprehensive look at how trans characters have been depicted in American films and television shows from the mid-1960s through 2018. Abbott, who is cisgender — that is, her gender identity aligns with the biological sex (female) she was assigned at birth — acknowledges such an enterprise is inherently problematic, as "transgender" is an umbrella term encompassing a wide range of gender identities, including those who identify as neither or both male and female. For her research, however, she focused on individuals whose gender expressions differ from their biological sex, which she simplifies as either trans female (biological male, feminine gender identity) or trans male (biological female, masculine gender identity).  
How trans characters and the storylines that define them are written matters in the greater context of how trans people are seen and treated in our society.
Assistant Professor, English and Media Studies
Beginning with Alfred Hitchcock's "Psycho" (1960), a seminal film about a cross-dressing serial killer, Abbott explored the evolution of fictionalized trans characters over a period of more than 50 years. She found that mainstream media depictions are overwhelmingly based on "troubling transphobic stereotypes" that hypersexualize gender nonconformity and present trans characters as "perverse, unnatural and even grotesque." This emphasis on moral and sexual deviance, she explains, constitutes trans identities not only as existential threats to cis- and heteronormativity, but also as deserving of any discrimination, harassment or violence they may encounter.  
Abbott notes that the vast majority of fictional trans characters — nearly all of which are trans female — appear within two distinct genres: comedies and crime dramas. In the former, which includes sitcoms as well as romcoms, gender nonconformity is played for laughs, often utilizing "transface" — that is, the practice of casting a cisgender male or female actor in a trans role — to "discount the possibility of a legitimate trans identity." 
Crime dramas, which categorize gender-diverse characters either as villains or victims, are even more harmful to the trans community, Abbott contends. As evidenced by Buffalo Bill, the sadistic, skin-suit-making serial killer in "Silence of the Lambs" (1994), the trans criminal's psychotic violence is often directly attributed to their transgressive gender identity. Similarly, she says, "a trans victim is never simply mugged for their wallet or murdered for their part in an embezzlement scheme." Rather, these victims — invariably trans female sex workers — are viewed as complicit in their fate because they "deceive others by illegitimately representing their gender (and sexual) identity."   
BEYOND THE SCREEN 
Whether mocked as punchlines or reviled as predators, trans characters are limited by narrative conventions that allow mainstream media "to appear inclusive of minority identities without having to suggest that they are equal," Abbott notes. Even when trans characters are presented as victims of transphobic violence, "the victim's suffering, not the perpetrator's motivation, becomes the narrative focus," she says. This allows mainstream audiences to "condemn the horror of the act instead of questioning the transphobic assumptions and cisnormative systems that created it in the first place."  
At a time when lawmakers in 35 U.S. states have enacted or proposed anti-LGBTQ+ legislation, the need for positive and varied representations of trans identities in mass media has never been greater. As popular media both reflects and shapes public opinion, "Mainstream storylines should provide cis audiences with more ways to understand the range of trans bodies and identities," Abbott explains. "If cis viewers are given opportunities to draw parallels between trans identities and their own gender experiences, they can become more effective allies against transphobic legislative and interpersonal attacks. 
"How trans characters and the storylines that define them are written matters in the greater context of how trans people are seen and treated in our society," she continues. Until cisgender audiences join the trans community in demanding authentic and empowering representations of gender-diverse characters, Abbott says, "trans persons will continue to be harmed — personally, professionally and violently." 
RELATED: Beyond Binary: How to work effectively with genderqueer colleagues
Professor Abbott Recommends: Trans-Positive Portrayals
Though rare, realistic and affirming representations of trans characters do exist, says Abbott. Below are three films and one TV series she believes can help foster empathy and allyship among cisgender audiences.  
 
"Pose" (2018-2021)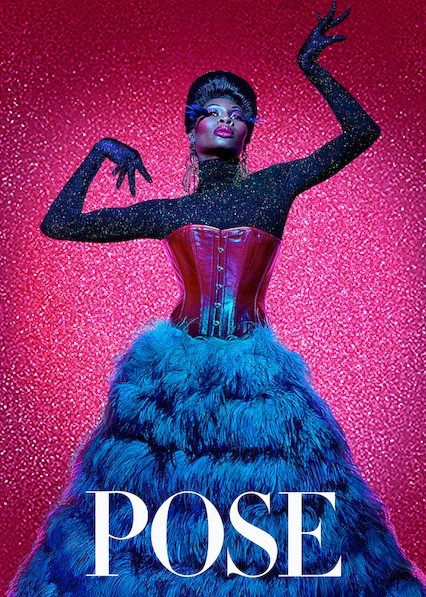 "This television series hired trans producers, directors, writers, choreographers and actors to authentically depict LGBTQ+ life in the New York City ballroom community during the height of the AIDS crisis. The series demonstrates not only how the ballroom community is a life-saving force for many queer and trans youth of color, but also why ballroom culture should be better respected as a creative, inspirational and beautiful American institution." Available on Hulu. 
"Boy Meets Girl" (2014)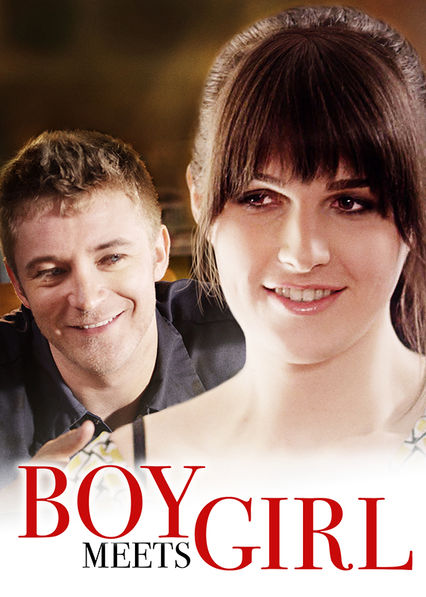 "Possibly the only romantic comedy with a trans feminine lead, the film explores a love triangle among three twenty-somethings with humor and honesty. Cisgender director Eric Schaeffer found star Michelle Hendley online and used her input into the script to show that trans joy and affirmation can occur even in the rural south." Available on Amazon Prime Video and Kanopy. 
"Lingua Franca" (2019)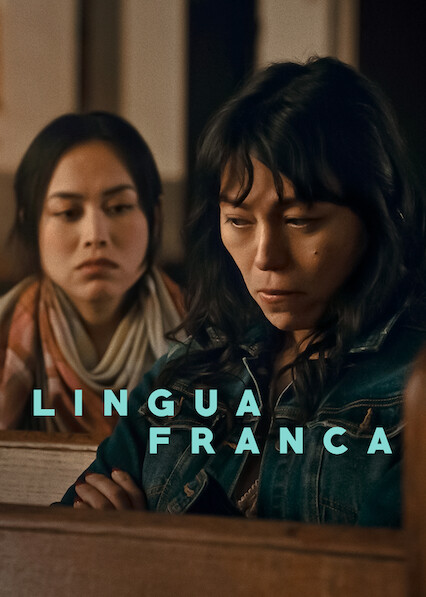 "This drama explores the life of an undocumented Filipina immigrant, Olivia, who begins a romance with the grandson of the elderly woman she cares for. Isabel Sandoval — a trans feminine Filipina immigrant herself — wrote, directed and stars in the film and approaches all of the characters with sensitivity and compassion. The film tackles the complexity of life for undocumented workers as well as why trans immigrants face additional hurdles when they cannot legally change their gender." Available on Netflix. 
"Saturday Church" (2017)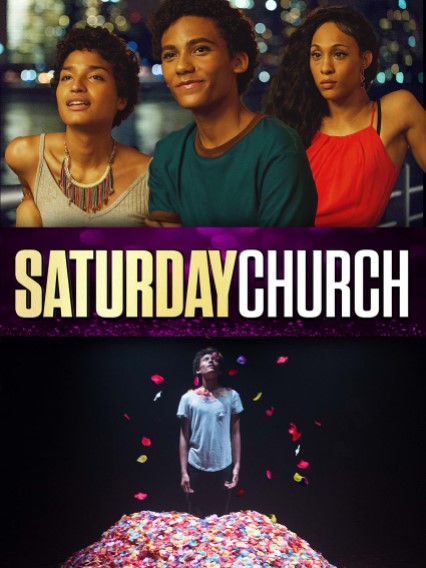 "A beautiful film about 14-year-old Ulysses and their journey to an authentic gender identity. The title refers to a real-life weekly program for homeless youth in New York City, and the cisgender director, Damon Cardasis, consulted with the legendary ballroom houses of Xtravaganza and LaBeija for the story. He also cast trans feminine actors — including Michaela Jaé (MJ) Rodriguez — to play Ulysses' new queer family." Available on Amazon Prime Video.