English and Media Studies
To succeed in business — or any industry — you need to be able to communicate effectively. At Bentley, you'll learn how to do just that, developing the skills you need to tell your story in a clear and compelling way. You'll also explore literary genres and critical theory, learning how to interpret literature, film and other media within historical, political and cultural contexts. And you'll examine how categories of "otherness" (such as race, class and gender) reflect and shape language and meaning in an increasingly globalized and diverse world. Our program encourages both creative and critical thinking, preparing you for success in any career requiring excellence in oral and written communication, such as publishing, journalism, marketing, public policy, public relations, law, education and more.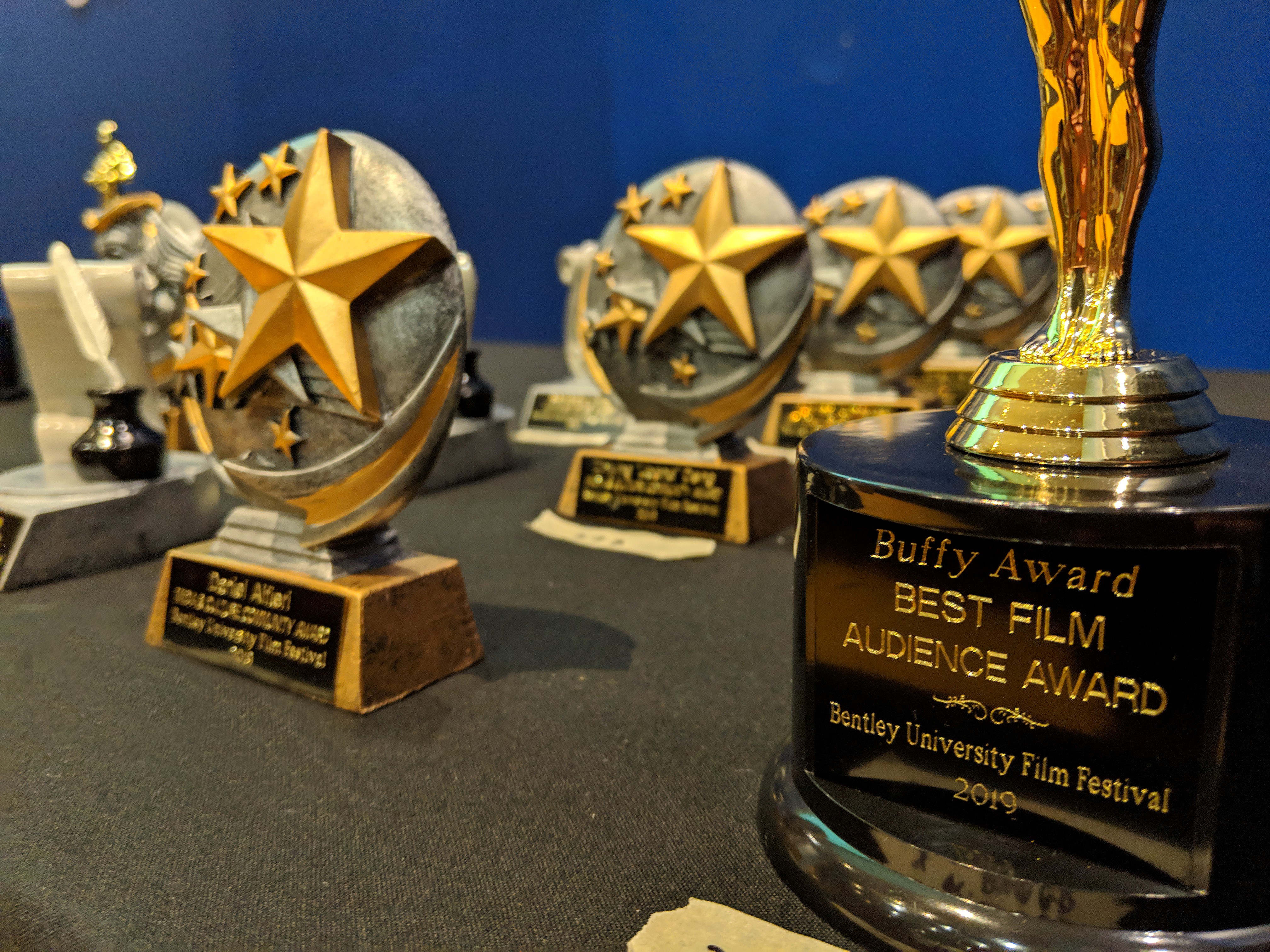 BUFFY awards highlight student achievement
Each year, the Bentley University Film Festival (BUFFYs) celebrates the best films, photography, design and writing from the talented students in the university's English, Creative Industries and Media & Culture programs.
Contact
Ben Aslinger
Department Chair
Associate Professor of English
Adamian Academic Center 081
781.891.2944
baslinger@bentley.edu
Kathleen Sheehan
Senior Academic Coordinator
Adamian Academic Center 083
781.891.2629
ksheehan@bentley.edu