Finance
In today's complex, competitive global market, the need for confident financial leaders has never been greater. As market trends evolve and new standards are put into place, our faculty of internationally recognized scholars and researchers bring extensive practical experience as former CEOs, CFOs and investment professionals straight to the classroom. With state-of-the-art technology across campus and our Hughey Center for Financial Services' real-time Trading Room, you are able to apply the theories learned in the classrooms to complex examples of financial analysis, asset valuation and risk management. The financial landscape is ever-changing. Graduates from Bentley's finance programs are equipped with the skillsets needed to remain adaptive and ahead of the curve.
Undergraduate Degree Programs
News
Visiting Scholar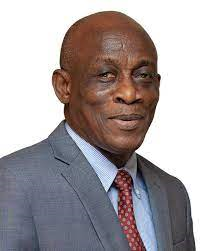 The Department of Finance is proud to announce that Honorable Seth E. Terkper will join the faculty as visiting scholar during the Spring 2023 semester. During the semester, he will collaborate with faculty in research, teach courses on public finance, and participate as keynote speaker in seminars. We are excited to welcome Honorable Terkper to the Bentley community.
Honorable Seth E. Terkper has vast experience in global and national public finance. He previously served as the Minister of Finance and concurrent Minister of Power (besides other roles over the years) in the Republic of Ghana and has a decade of experience in the Fiscal Affairs Department (FAD) at the International Monetary Fund (IMF). He is currently on the expert roster for African Development Bank (AfDB), IMF, World Bank, and other global financial institutions, and serves on several steering committees focused on global policy issues.
His expertise is in public financial management (PFM), including taxation, financial and fiscal accounting. He has a keen interest in structural fiscal reforms that will ensure a smooth transition from low-income country (LIC) to middle income country (MIC) status - as the Minister who received the official notification from the WB and AFDB on his country's transition. He has written several reviews and articles and has published a book on Value Added Tax (VAT). He is the Founder and Executive Director of PFM-TAX Africa (Network) Ltd.
He continues to do part-time teaching at University of Ghana and has taught occasionally in other universities in Ghana, UK, and US. Honorable Terkper is a Fellow of Institute of Chartered Accountants, Ghana (ICAG), and holds degrees from Harvard University, Kennedy School of Government (MPA; Cert. Tax), Strayer University (MBA), and University of Cape Coast (Bachelor of Commerce, and Diploma in Education). He is married with two children.
FEI Boston Chapter Host 2022 Academic Awards Ceremony & Dinner at Bentley
Finance Faculty member Trevor Larkan, as Bentley's liaison with FEI, accompanied the two Bentley recipients receiving awards at the above event. Haley Carangelo, 2022 CFO Major, was awarded the Bentley Outstanding Graduating Senior Recognition Award, and Alon Yacovi, 2023 Eco-FI Major, was the successful Bentley recipient of the FEI 2022 Junior Scholarship Award. 
More Knowledge, Less Time
Our new Advanced Standing in Finance (ASF) program gives students the opportunity to graduate with two degrees — a Bachelors and a Masters in Finance — in just four years.  
Contact
Kartik Raman
Department Chair
Adamian Academic Center 227
781.891.2781
kraman@bentley.edu
Lisa Taddeo
Senior Academic Coordinator
Adamian Academic Center 209
781.891.2117
ltaddeo@bentley.edu
Florin Morosan
MSF Program Director, Lecturer
Adamian Academic Center 213
781.891.2296
fmorosan@bentley.edu