Computer Information Systems (CIS)
Graduates of Bentley's Computer Information Systems (CIS) programs are among the most highly sought-after business professionals in today's job market. After all, companies are in constant need of specialists who are able to collaborate to transform business by applying rapidly evolving technologies. At Bentley, you'll gain a solid understanding of core information technologies and integrate that with a strong business foundation, key managerial skills, and specialized emerging competencies. You'll also have access to our Learning and Technology CIS Sandbox: a collaborative, cutting-edge social learning space current students describe as a place for "building cool stuff with cool people using cool technology." With a CIS degree, you'll be able to specify, design, develop, and support integrated information systems across industries in varied roles such as business analyst, systems analyst, systems integrator, application developer, end-user support specialist and more.
Featured Faculty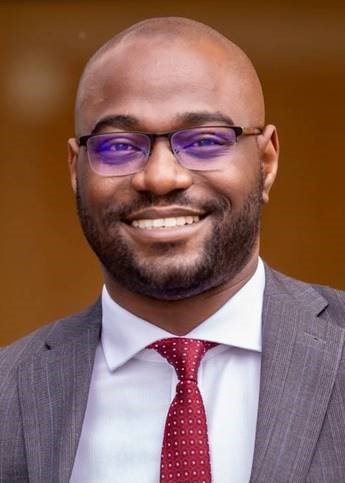 Shawn Ogunseye
Shawn Ogunseye joined Bentley in January, 2021 as an Assistant Professor of Computer Information Systems. He is member of the International Institute of Business Analysis. His research focuses on improving the suitability of data for complex business problems and designing systems that can augment human intelligence towards organizational goals. He teaches students to lead the design of IT solutions and analytics initiatives that address organizational challenges and opportunities.
Shawn earned his Ph.D. at the Memorial University of Newfoundland, Canada. He was on the faculty of the University of British Columbia, Canada, where he was a Postdoctoral Research and Teaching Fellow.
Anqi Xu
Anqi Xu joined the Computer Information Systems Department at Bentley University as an Assistant Professor in Fall, 2021. She received her Ph.D. in Business Administration at Information Systems from the University of Utah. Her research interests include user behavior analysis in online communities, healthcare decision-making, customer opinion mining in online platforms, social medial analysis, machine learning, and deep learning. Her teaching interests focus on programming, database, and artificial intelligence.
Contact
Monica Garfield
Professor and Department Chair
Smith Technology Center 420
781.891.2910
mgarfield@bentley.edu
 
Karen E. Hovsepian
Senior Academic Coordinator
Smith Technology Center 417
781.891.2911
khovsepian@bentley.edu