Why Diversity Matters
Jessica Frey implements grassroots DEI program at  EverTrue 
Before securing a Bentley Diversity, Equity & Inclusion (DEI) Champion Certificate in August 2020, DEI was on Jessica Frey's radar. "Attending an all-women's college for my undergraduate degree was life changing," she says of her experience at Wellesley College. "I had never been in an environment like that before, where women were in charge, women were leading. It was totally transformative."  
That experience informs the work she does at EverTrue — even though it isn't technically part of her job description as a strategic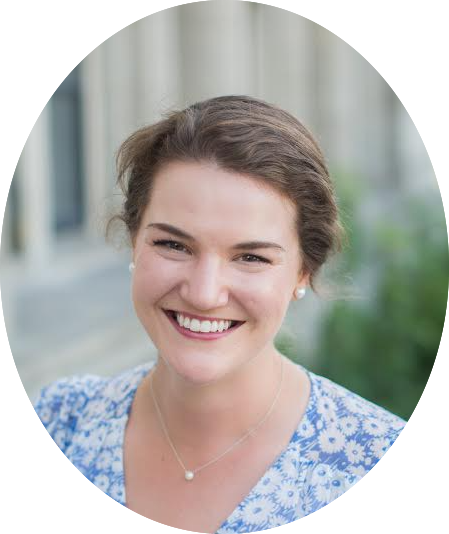 customer success manager.    
"I noticed that despite an amazing company culture and camaraderie, EverTrue was lacking in a few areas related specifically to diversity, equity and inclusion," says Frey, who joined the company in April 2019. "They had already implemented broad initiatives to address the gender gap, but I noticed that our teams were very siloed by gender."  
Frey's Customer Success team, for example, was mainly women. The product and engineering team was mostly men. At the time, almost all, including Frey, were white. "I sat with these observations, for a bit."  
By "a bit," Frey means six months. Once she was settled into her new job — "and loving every minute" — she approached her manager with a proposal to formalize DEI efforts. Not long after, she was presenting her idea to the CEO and CFO.   
"I made a case for why diversity matters, and he was immediately on board," Frey recalls of the CEO. With the support of the executive management team, she started the company's first-ever DEI initiative. The first step was spending time talking with coworkers.    
"I was yearning to share these observations with others and open up the conversation to see if anyone else had them too," Frey says. "But I also wanted to have these discussions in a constructive and supported way. I wanted to educate myself about why this breakdown of our company seemed to be the status quo, why it made me uncomfortable, and what it might take to change it."   
People were interested, and a DEI committee was formed in January 2020 — with Frey at the helm. Though she had some exposure to DEI resources at her previous job at Dana-Farber Cancer Institute, she says at EverTrue "the complicated part and where I found us continuing getting hung up on was figuring out how to collect data to show progress and success."  
The Bentley program has instilled in me the courage to speak out against racism and advocate for inclusiveness, even when that is uncomfortable.
Things got a little less complicated when Frey came across Bentley's executive education Diversity, Equity and Inclusion Champion certificate. "I wanted to know what was happening in the DEI space, learn about the kinds of tools that are available and identify ways to think more strategically and quantitatively about DEI."  
The timing of the course coincided with the June 2020 resurgence of the Black Lives Matter movement following the murder of George Floyd. "The BLM movement really reinforced the point that we needed a formal DEI program at EverTrue. Bentley gave me a safe space to have conversations, but I also did a lot of listening and learning."  
Many of the lessons came from classmates who work in the DEI space. "There was a mix of people who are already doing the work really well and people like me who wanted to bring change to their organizations."  
Frey's perspective on building an inclusive workplace evolved, particularly regarding the pandemic and the transition to a remote work environment. "Almost one-third of EverTrue employees worked remotely pre-COVID and more will be permanently remote when life 'returns to normal,' yet on our company careers page, we were still touting physical assets in the office like the ping pong table and catered lunches on Wednesday without reflecting on how this might alienate the remote experience. We needed to take step back and reevaluate what it meant to be a remote-first workforce and discuss how to continue to foster an inclusive culture in a virtual space."  
The DEI Committee has since implemented monthly company lunches that participants can expense if they attend and the Slack integration called 'Donut' which connects peers for virtual coffee chats — both initiatives giving colleagues the chance to create and depend relationships outside of the scope of work. 
 Some initiatives that Frey and the  EverTrue  DEI Committee implemented include:  
Hosted six events over the course of the year focused on DEI-related topics including an implicit bias webinar, a mindfulness meditation afternoon, and a coffee hour to learn about Juneteenth. 
Explored more diverse recruitment efforts, including partnering with Hack.Diversity, an organization that works with companies and schools to recruit Black and Latinx students pursuing careers in the innovation industry.    
Created EverTrue's "TrueBeliever" program to give software back to the Boston community   and partner with organizations that could leverage EverTrue's social listening insights. 
Conducted EverTrue's first-ever Demographics Survey to gather a greater understanding of the company's intersectionality and to later use as a benchmark for future years.
Frey is living up to the Bentley DEI Champion certificate she completed. "The Bentley program has instilled in me the courage to speak out against racism and advocate for inclusiveness, even when that is uncomfortable."  
And she shows no signs of slowing down in her role as a DEI champion. "Equity allows for all voices to be heard, for employees to be compensated fairly and recognized for their contributions. Getting diverse voices in a room is the first step, the second step is making sure they are all given the opportunity and the respect to be heard."  
Diversity, Equity & Inclusion Certificate at Bentley