B-Line Shuttle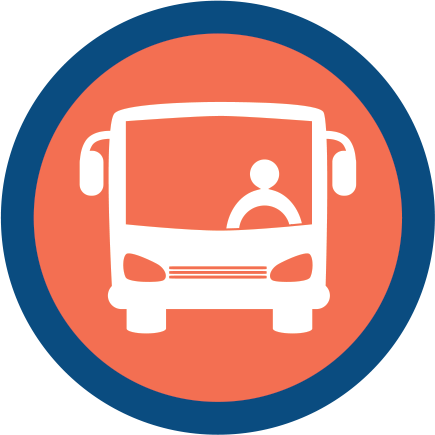 The B-Line Shuttle is a convenient way to travel around campus. Stops include North Campus, LaCava, Falcone, Collins, and Fenway (South Campus).  The shuttle arrives in approximately twenty minute intervals. The TransLoc Rider mobile app provides live tracking, bus capacity, and arrival times, as well as important schedule updates. See schedules and additional shuttle details below.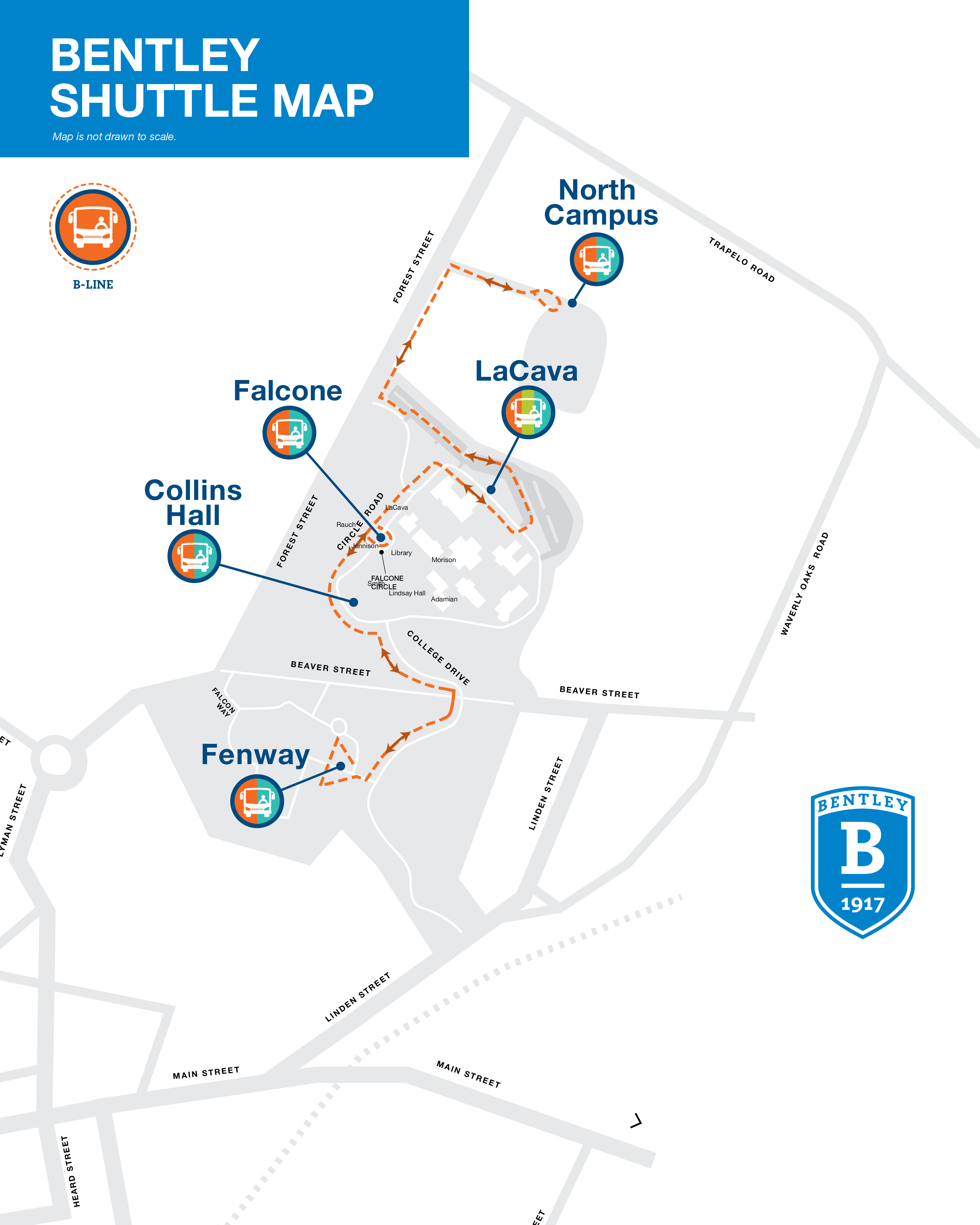 Regular Hours
Travel time: The shuttle arrives in approximately 20 min intervals.
Stops include: LaCava, North Campus, Falcone, Collins, Fenway (South Campus)
Monday - Friday
7:00a.m. – 12:20a.m.
Saturday - Sunday
No service (use Harvard Shuttle for getting around campus on the weekend)
For announcements and additional information regarding the shuttles, please visit the shuttle info page.
Resources available at each Shuttle Stop:
LaCava: Hub for all shuttles.
North Campus: Access to North Campus Apartments including buildings A, B, C and D.
Falcone Circle: Access to main campus including classroom buildings, and dorms (Falcones, Miller Hall)
Collins: Access to the Student Center, the bookstore, mail room, Dunkin' Donuts, Upper Green Space and dorms (Collins, Rhodes, Kresge, Forest, Boylstons, Trees, Slade)
Multipurpose Arena: (Special Events) Access to the Multipurpose Arena, Baseball and Soccer Fields.
Fenway Apartments: Access to South Campus. Including: Dana Center, Sports Fields, Facilities Management buildings and dorms (Fenway, Copley North, Copley South, Orchard North, Orchard South, Cape and Castle)
Live Bus Tracking
The Campus Mobility Application, TransLoc Rider, provides live tracking of the Bentley shuttles, bus capacity and arrival times. Updates and information will be broadcast through the application. Feedback and concerns can also be received via the application.
Information may be found at Bentley.transloc.com. For best user experience, we recommend downloading the app on your Apple or Android device.
Inclement Weather
The Bentley Community will receive an email with any schedule changes due to inclement weather. Also, schedule changes will be noted on the Transloc Rider app. All inclement weather-related policies can be found on the University Police site. 
Reminders 
All Bentley Shuttles are free. You need a CharlieCard or Cash when traveling from Waverly Square or Harvard Square to your next destination.

You must show a Bentley ID when boarding all Bentley shuttles.

No smoking, alcohol, food, or drink on the Bentley shuttle.

All departure times are approximate. Please arrive at designated bus stop at least 5 minutes before times shown on bentley.transloc.com.