The Assurance of Learning (AoL) System at Bentley is designed to ensure we meet our institutional mission, which is to change "the world with a transformative business education, integrated with arts and sciences, that inspires and prepares ethical leaders who will confront the challenges of today and shape the opportunities of tomorrow.
 
AoL at Bentley achieves this through regular review and assessment of our institutional and program-level learning goals and outcomes. This assessment and review is carried out by Bentley's faculty, who are closely supported by the AoL and Instructional Design team.  The AoL and Instructional design team support student learning by providing faculty tools, resources and data to continuously improve pedagogy and curriculum development. Together, this team and faculty ensure that all students master Bentley's stated learning outcomes.  
The AoL Advisory Committee provides direction and guidance to the learning design team.  Through the lens of maximizing student learning, this committee provides insight on how to best support faculty in developing and reviewing student learning outcomes as well as assessing learning at the institutional and program levels.
Bentley's Assurance of Learning Process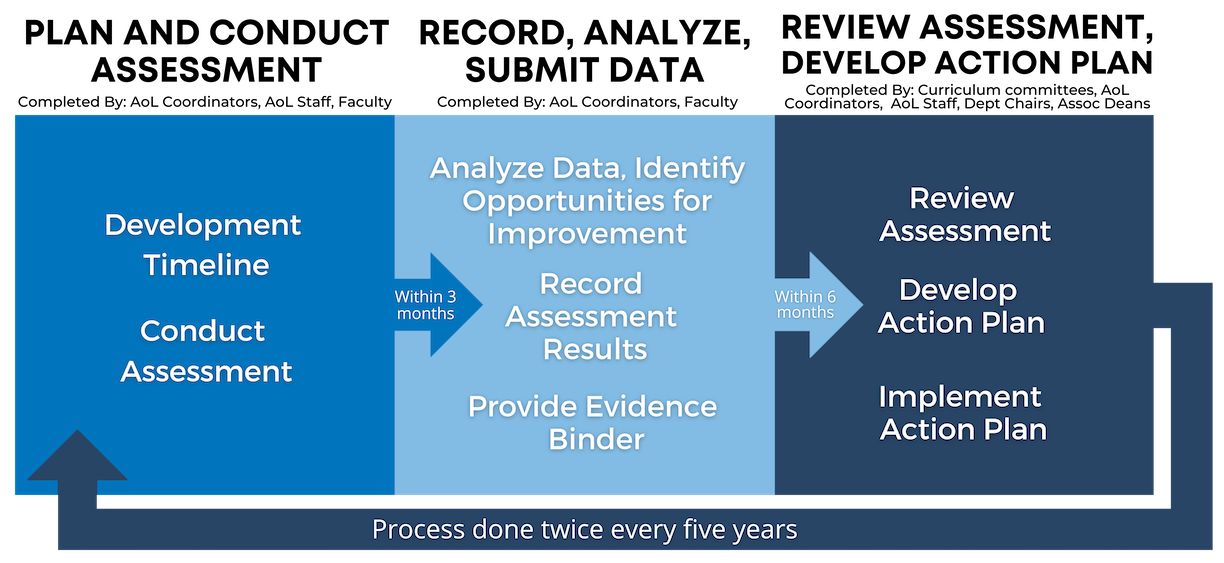 Contact Information
If you have any questions about Assurance of Learning at Bentley, please reach out to Erin Kelley, PhD Associate Dean, Assurance of Learning & Accreditation.
Phone: 781.891.2329
Email: ekelley@bentley.edu