Campus Presentation Technologies
Virtual Event Support Guide
Audiovisual technology support for Bentley sponsored events including expertise advice, on call or live support, and equipment loaning.
Bentley University offers its facilities, equipment, technical support, and catering for external events. For more information, go to the Conference Center website.
For internal events, request space through EMS using your Bentley short name and your Bentley password.
*If you have any questions or concerns about events happening on campus, please reach out to the conference center at 781.891.2273
Online or Hybrid Events
For Hybrid Events, request your physical location on campus within EMS using your Bentley short name and your Bentley password to login.  
Using Zoom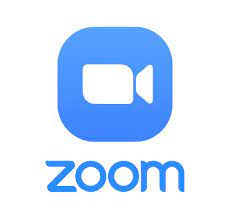 If you are hosting an event with zoom and would like to request a webinar, a large meeting license, zoom support, or media equipment from CPT, please fill out this request form.
Please review the information below to help guide you through your request
Bentley's Zoom Licenses
Bentley has a limited amount of zoom licenses that are shared throughout the University. Licenses are temporary and will be removed from a host's account after the event has occurred so that they can be made available for other Bentley members. The zoom license options are as follows:
| Webinar Licenses | Large Meeting Licenses |
| --- | --- |
| 500, 1000 participant licenses | 500, 1000 participant licenses |
If you are not sure about which format you would like to host your event, check out Zoom's Meeting and Webinar Comparison Page or reach out to CPT@bentley.edufor guidance. If this is your first time hosting a zoom webinar or large zoom meeting event, we strongly suggest signing up for an upcoming "Managing your Zoom Event" workshop. Check the Workshop Calendar for upcoming dates.
Event Support Resources
The Technology We Offer to Faculty
PowerPoint Remote

Webcam with microphone

Lapel microphone

Mobile wireless microphone cart

USB microphone

Projector

Projector Screen

AV cables

Voice amplification device

DVD/VCR combos

Region free DVD player
Presentation Tools
Pointer

Slide Advancer

Clicker
All in one systems
Our all in one systems provide a simple solution for video conferencing with a microphone, webcam, speakers, and sometimes a computer as well.
Wireless Microphone Kit
Allows for multiple microphones to be connected to a computer for hybrid events.
To learn how to use the technology in our classrooms, check out our Classroom Resources. If you have any questions about the technology or would like to schedule a classroom training, reach out to CPT@bentley.edu or call us at 781-891-2571(ASK1).