A Bentley Graduate Student's Perspective Celebrating Women's History Month
Women's History Month throughout March celebrates women leaders and raises awareness to the persistent gender wage gap in the U.S. and globally. This year, it is particularly meaningful due to the pandemic's disproportionate impacts on women, mothers, BIPOC (black, indigenous, and people of color), and marginalized workers. As a female student studying Marketing and Business Analytics at the Graduate School, I was introduced to a number of avenues to engage in my community and beyond.
I was invited to attend the annual Grace Hopper Convention by Prof. Haijing Hao, Associate Professor in Computer Information Systems. GHC is the world's largest conference to bring women's research and career interests in computing to the forefront and build awareness about the importance of more women in technology. Bentley's female students in STEM are supported by Bentley faculty to attend the annual GHC conference. Under Prof. Monica Garfield's mentorship, Bentley female students and scholars have successfully won highly competitive GHC scholarships.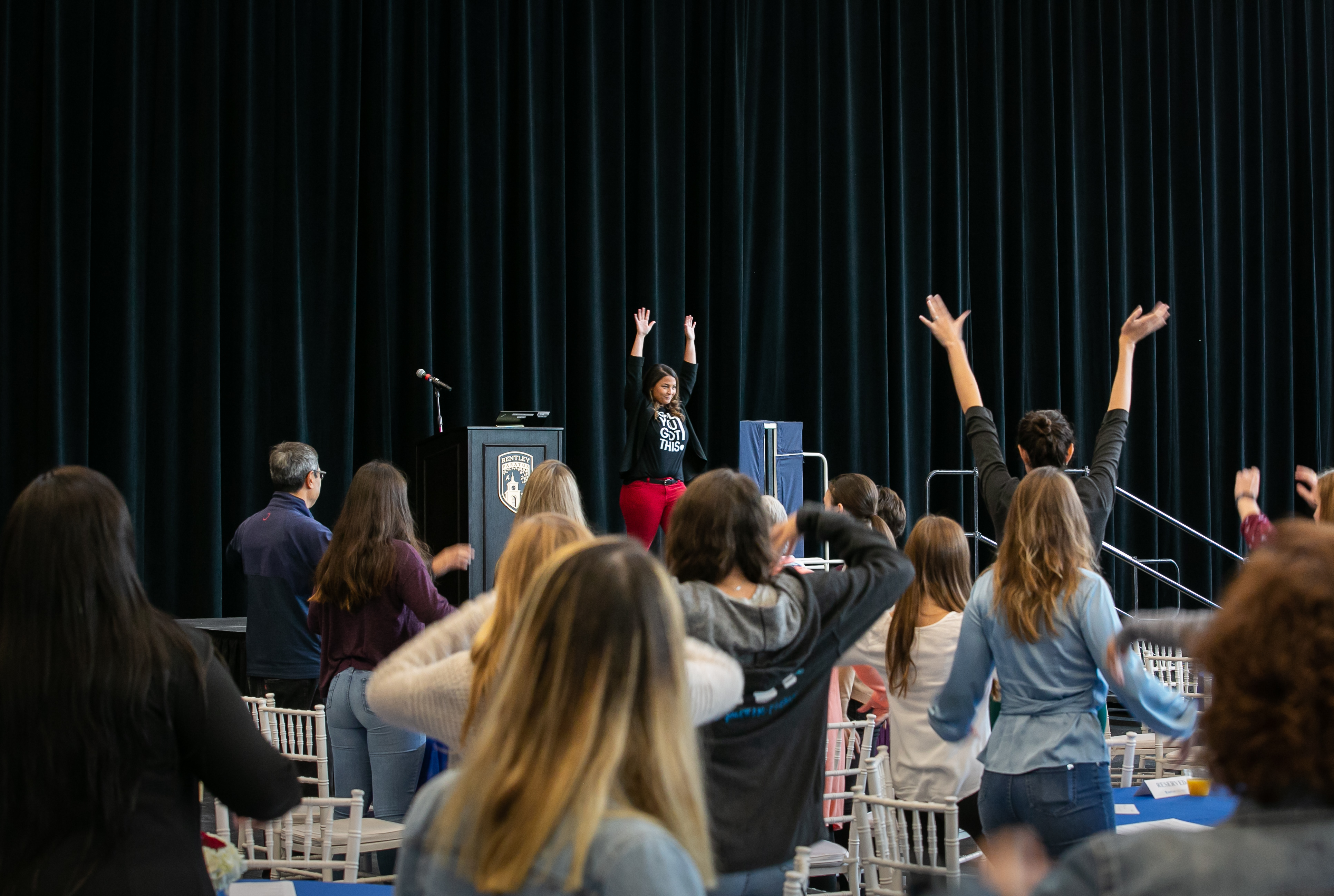 Bentley University's Women's Leadership program supports students to excel in their careers moving forward as we all work to close the wage gap across industries. The Gloria Cordes Larson Center for Women and Business (CWB) at Bentley creates more inclusive and equitable workplace cultures where all employees thrive and succeed. The CWB partners with organizations to help them develop and nurture more inclusive, equitable, and diverse workplaces.
Visit our academics pages to read profiles of successful women Business leaders and Bentley alumni.