Diversity and Partner Scholarships to Support Your Graduate School Education
In our efforts to support you to achieve your ultimate career aspirations, Bentley University's Office of Graduate Admission recognizes that graduate school can come with a heavy cost burden. In this blog you will find more information on funding opportunities through Bentley as well as diversity professional associations and partners to help kick-start your graduate-level educational journey.
Merit Scholarships
Bentley University actively awards merit-based scholarships to qualified candidates based on review of your application in comparison with the current applicant pool. Criteria for scholarship assessment includes academic history, professional achievements, test scores, and attributes that suggest bringing a unique perspective to the incoming class.
Dean's Leadership
The admission committee reviews candidates that hold memberships with our leading diversity and corporate partners for partial and full Dean's Leadership scholarships. Awards are granted to academically qualified members with endorsement from their organization. Active partnerships include but are not limited to Prospanica, National Black MBA Association, and National Society of Black Engineers. Visit our Pinterest page to keep up to date with external funding resources and partnerships.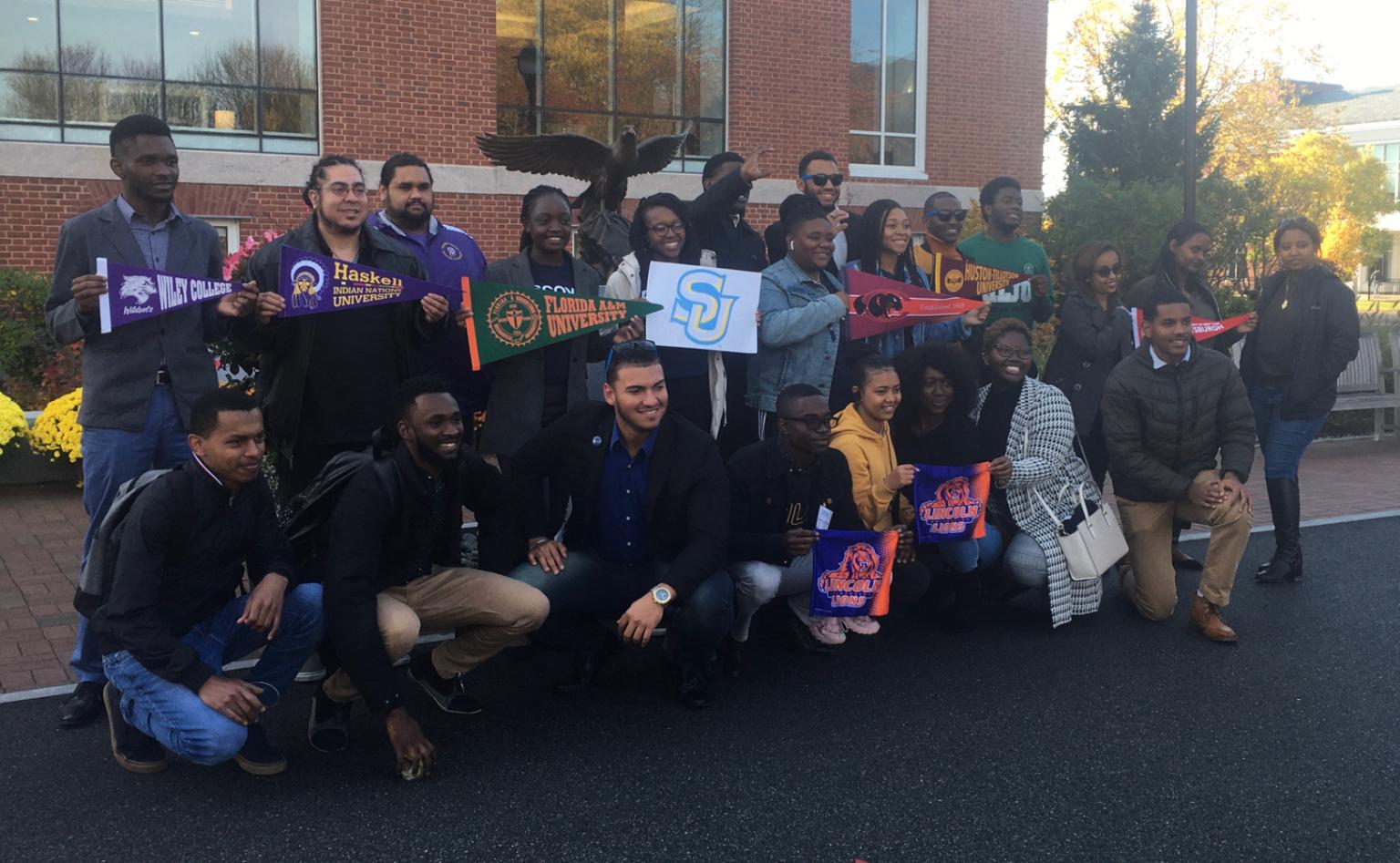 Discover Bentley
The Discover Bentley program is intended for graduate school exploration and sponsored by the Office of Diversity & Inclusion and Graduate Admission. Selected participants from various U.S. institutions are flown in and spend two to three days on campus exploring all that Bentley's graduate school has to offer through class visits and conversations with current graduate students and faculty. Read more on Discover Bentley here.
Bentley Graduate Need Grant
The Bentley Graduate Need Grant is designed to supplement federal loans and does not need to be repaid for domestic students that qualify. Visit our Office of Financial Assistance webpage for more information on loan package assistance.
Other Considerations
Incoming Bentley graduate students can apply for graduate assistantships and student employment to help off-set tuition costs. GA positions are awarded throughout the admission cycle and student employment opportunities are campus-based positions students can apply to in the weeks leading up to the start of classes.
We encourage you to reach out to our admission team with any questions regarding scholarship and financial support opportunities. You can read more on recommendations to fund your education here.