How to Craft Your Best Graduate Application Essay
The Bentley University Graduate School application for spring 2022 start is currently live with the fall 2022 application launching September 15! Continue reading for tips to write your best essay answers as you prepare to stand out from the rest with your MBA or MS program application.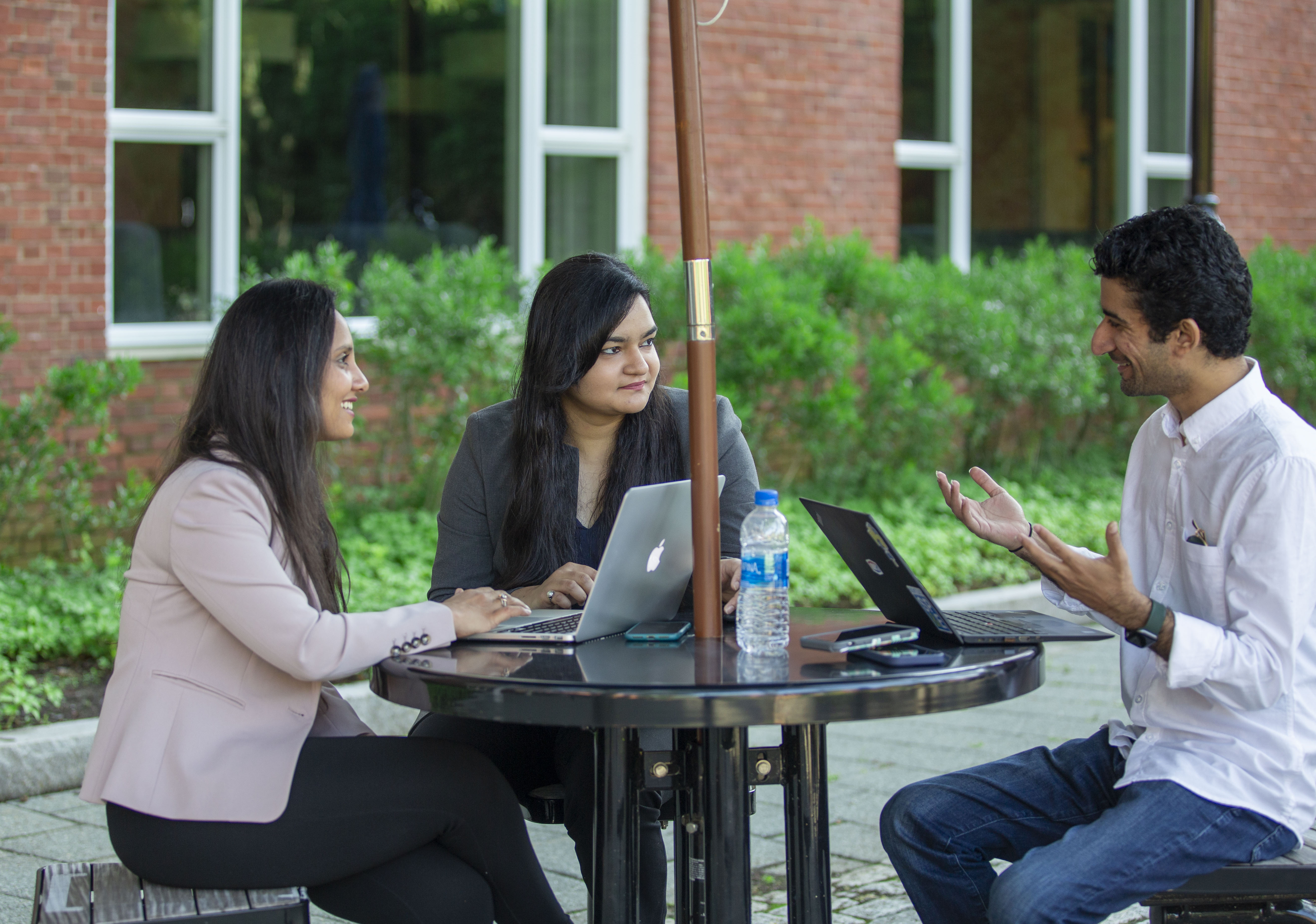 Pay close attention to what is being asked. Your graduate school personal statement or essay helps to explain your interests, motivations, past experiences, and also provides opportunity to add context regarding other areas of your application. The key tip is to directly address what is being asked if you are presented with questions. The admission committee looks to evaluate how you respond to questions in a thoughtful, concise, and direct way.
Be specific. Speaking well to your career goals shows professional maturity and drive. Relating your goals and future career outlook to your program of choice demonstrates that you did your homework, particularly when mentioning specific classes you wish to take or University resources available to students.
Get personal. MS Analytics student Jialei Xi when reflecting on her graduate application process explains that "other applicants may have similar general experience. Be specific about your personal journey." The more authentic you can be when speaking about your skills, goals, and motivations, the better chance for your essay component to elevate your application above the competition.
Brainstorm with others. It never hurts to get a second opinion or readthrough from a colleague, family member, or friend that is well-versed in what you have to offer professionally and personally. Seeking advice from a trusted partner ensures that you're writing about the best aspects of yourself and why you'll add value to the program.
Contact admission. The Office of Graduate Admission is here to help if you'd like to connect with clarifying questions. Don't hesitate to reach out before submitting your application and finalizing your essay answers. Continue to visit the Grad Admission Blog for more application tips this fall!