Interview with Krista Campbell, Graduate Certificate Student
The Graduate Admission team recently conducted an interview with certificate student Krista Campbell, who works as an associate consultant at Insight Experience, Inc. Krista discussed her experiences with the program, how she chose her particular certificate to pursue, and the skills she has gained that have already benefited her career.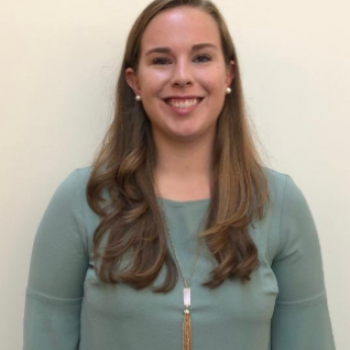 Why did you choose to pursue a graduate certificate? What was going on in your career that made you want to improve your skills?

The Graduate Certificate Program at Bentley University was a low risk way to jump start my MBA. The certificate program was launched just as I was asked to take on more project management work in my current role. The project management certificate allowed me to develop a targeted skill set while still taking steps towards completing my MBA.

Why this particular certificate? Why at Bentley?

I choose to pursue the Project Management Consulting certificate because the coursework most aligned with my current role. Bentley's program was the perfect option as it would easily stack towards my MBA coursework which I knew I ultimately wanted to pursue.

Can you please talk about specific skills or insights you have gained so far from the program?

The courses that make up the project management certificate, Management Consulting, Negotiating, and Project Management, all taught me valuable skills I was able to immediately implement back on the job. From contracting discussions to project mapping to stakeholder management techniques, the certificate program helped expand my skill set in a variety of ways.

How have these skills helped you in your career or how will they help you in your career?

As a result of completing my Project Management Consulting Certificate, I have been able to more confidently lead projects and manage clients and other project stakeholders.

Please visit Bentley's Graduate Certificate site to learn more about how your career can benefit from a certificate.