Your Off-Campus Housing Questions Answered by a Current MBA Student
Hello, my name is Kirat and I'm from Johannesburg, South Africa. I am enrolled in the MBA program at Bentley, and I would like to work in the field of business analytics.
You are all excited about attending Bentley. You might be coming from somewhere in the US or abroad. Boston is a great city! I say that having only been here since Fall 2021 - it was still the middle of the pandemic, but everything was coming back to life after the isolation of lockdown.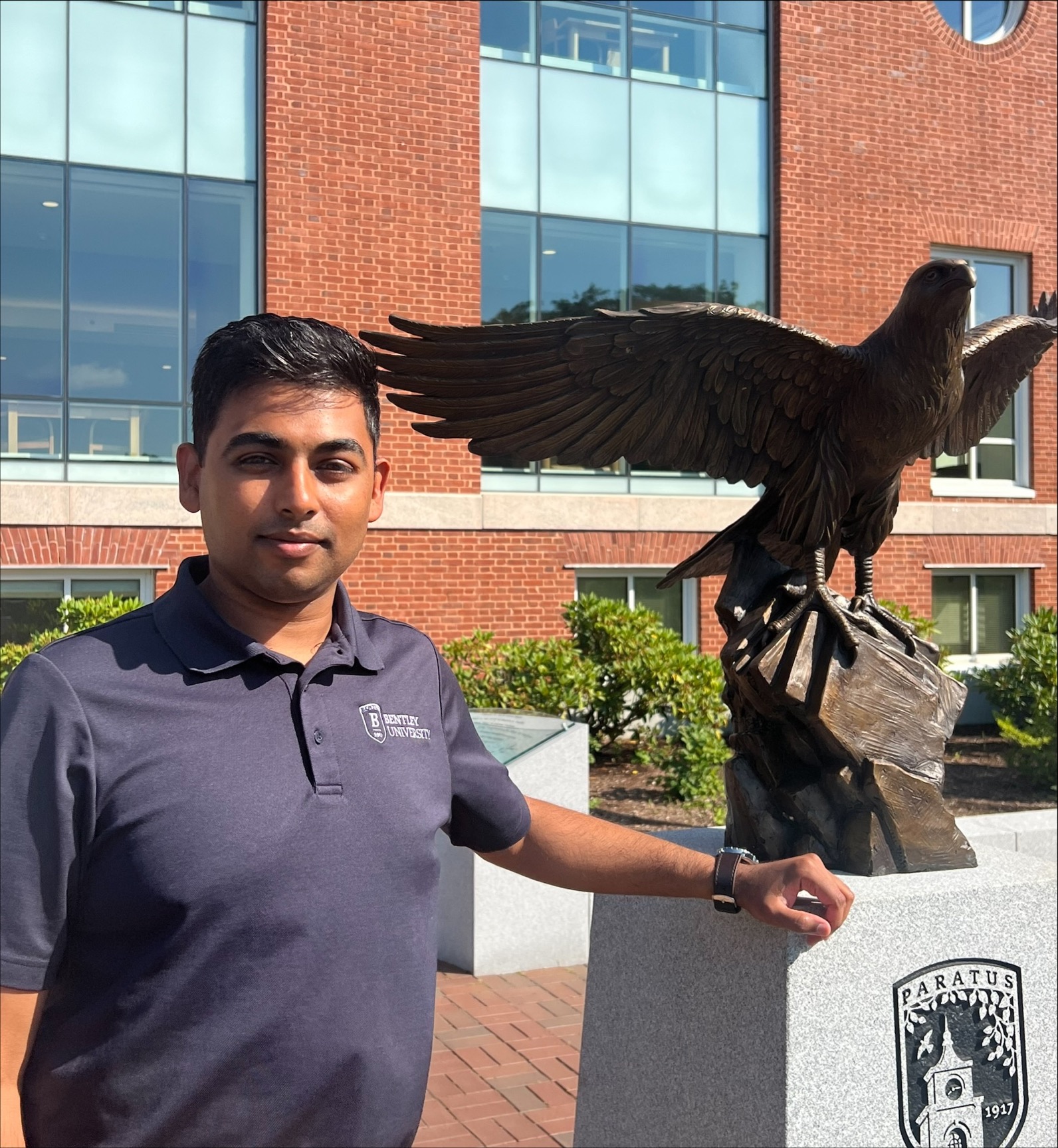 For anyone to immerse themselves into a new city, they need a home to live in. I will share a few important things to consider when finding a home and neighborhood in the Boston metro area. Bentley is in Waltham, MA, which is close to 12 kilometers or 8 miles from the center of Boston. Bentley offers a shuttle from Harvard Square-Waverly-Bentley. Here is what to consider when looking for a place to stay near campus:
      1) Parking - Is it easily accessible with public transportation or will you buy a car? Parking is tricky. You have to pay for street parking in your neighborhood. You also have to pay for parking when going into downtown.
      2) Location - So important! Some nicer areas to stay in are Back Bay and the North End (anywhere near the waterfront is expensive at $3,000+). Cambridge is one of the most popular areas for young professionals and students. However, note that Cambridge is not part of Boston, but its own City. Many suburbs close to Boston are their own towns or cities. If you Google the MTBA, you will find all the metro stops for these areas.
      3) Types of homes - Multifamily home, apartment building, stand-alone house and estate home. A multifamily home is usually a three-story wood building with an apartment of three to four rooms on each floor. Apartment buildings are usually made of brick or concrete and are near the major urban areas of Boston and Waltham. Stand-alone homes are what you see in the movies; they have one family living in it and it usually contains a garage and garden. Estate homes are located in a named neighborhood. For example, Garden Crest near Bentley is an estate home. These estate houses look the same and are usually part of a Housing Association with rules and regulations.
      4) Utilities and Wi-Fi - Utilities (electric, gas, hot water, etc.) and Wi-Fi are often separate from the rental bill. You will need to set up and pay these separately in your name. Make sure roommates pay you for their share. In some cases, these services may already be set up under a tenant or landlord's name, in which case you will need to pay them.
      5) Finding roommates - Facebook, Craigslist, and Zillow are good places to search. Also make use of the Bentley Housing portal.
      6) Scams - google your landlord, broker, and company owning your building. Make sure to see their names on some registry in the town you will be living in.
Please reference our recent Off-Campus Housing Webinar for additional information:
 Watch Off-Campus Housing Webinar
We are happy to answer any additional questions – feel free to email us at applygrad@bentley.edu or you can chat live with Kirat or one of our other Student Ambassadors by visiting our website at bentley.edu/graduate.