Winter 2023 Issue
About the cover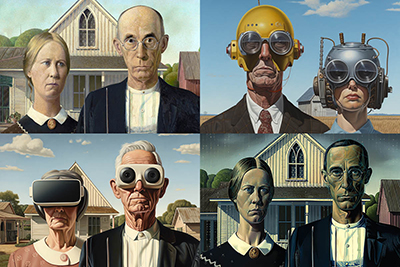 The cover was designed with Midjourney, an AI design tool. As a starting point, Bentley Magazine staff chose the American Gothic painting by Grant Wood because it is associated with traditional American culture and has been in the public domain since 1958. They used a version of this prompt: "Imagine a painting of an older couple with a pitchfork, both of them wearing advanced VR headsets that look very AI, in the style of classic Americana by Grant Wood." Midjourney generated dozens of images as the staff provided various, slightly changing prompts. They then used Photoshop to adapt the image into the final illustration you see on the cover.
The speed at which they are coming up with AI tools is mindboggling right now. All these kingdoms are being created.
Santhana Krishnan, MSCIS '92
News from the Nest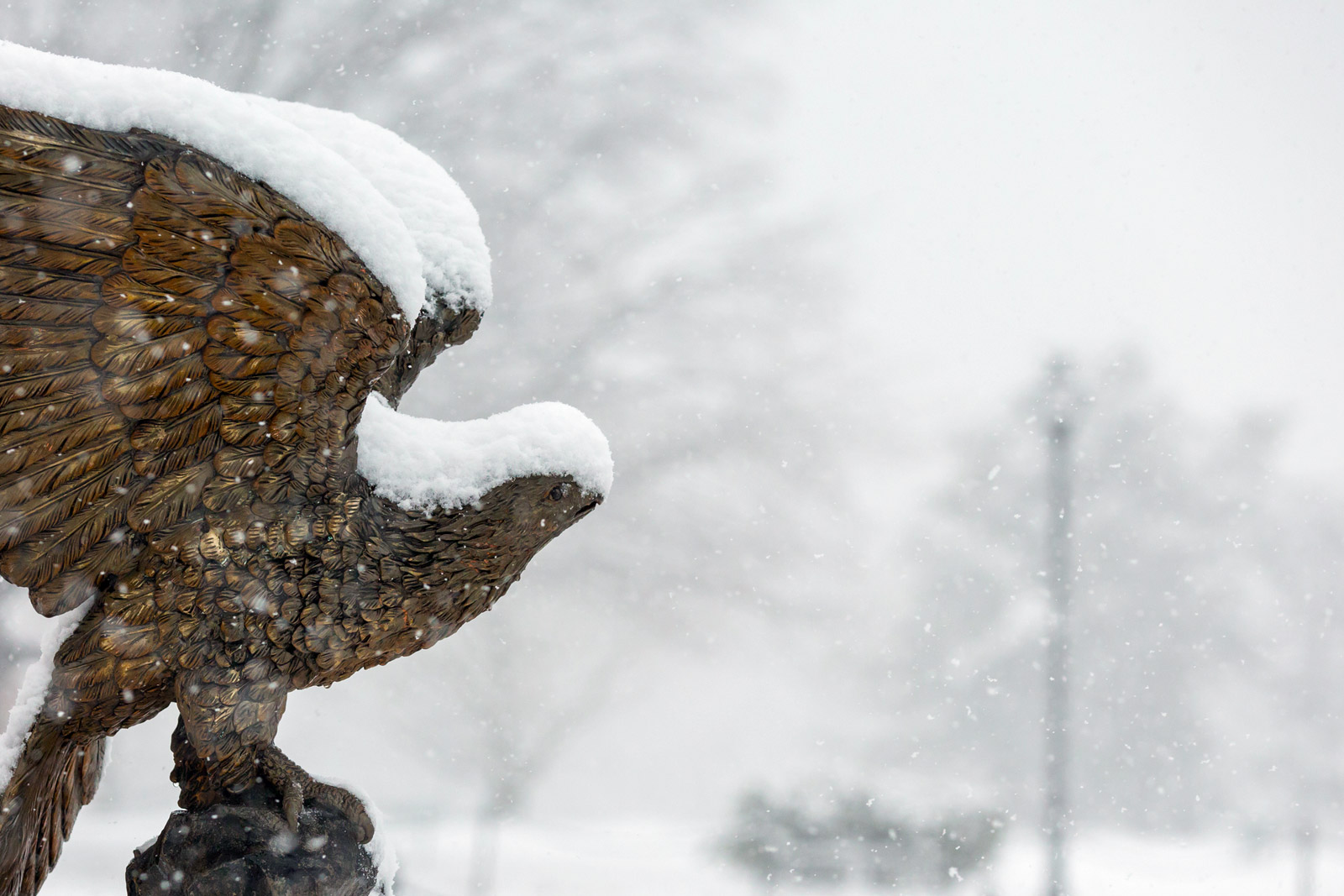 Rising in the Rankings
#1
REGIONAL UNIVERSITY (NORTH)
𝘜.𝘚. 𝘕𝘦𝘸𝘴 & 𝘞𝘰𝘳𝘭𝘥 𝘙𝘦𝘱𝘰𝘳𝘵 also ranked Bentley the #4 Most Innovative and #9 Best Value in the North in its 2024 Best Colleges rankings.
#4
UNIVERSITY IN EARNINGS
Bentley alumni are earning among the highest salaries in the country 10 years after graduation, according to a 𝘕𝘦𝘸 𝘠𝘰𝘳𝘬 𝘛𝘪𝘮𝘦𝘴 tool that helps students find the college that suits them best.
#1
IN THE NATION
Bentley's Pulsifer Career Development Center was named Best Career Services in the nation by the 𝘗𝘳𝘪𝘯𝘤𝘦𝘵𝘰𝘯 𝘙𝘦𝘷𝘪𝘦𝘸, which ranked schools across the U.S. on career and job placement services.
#4
IN THE NATION FOR MASTER'S IN FINANCE
Bentley's Master of Science in Finance has been named one of the best in the country by the 𝘍𝘪𝘯𝘢𝘯𝘤𝘪𝘢𝘭 𝘛𝘪𝘮𝘦𝘴.
Thank You For Another Great Falcon Weekend!
Alumni News
Gatherings
Alumni and friends got together near and far: at Saratoga Race Course, welcoming the newest members of the Falcons of the Last Decade, at Top Golf in Denver and more. Visit bentley.edu/alumni-events to find events near you!
Your Big Announcements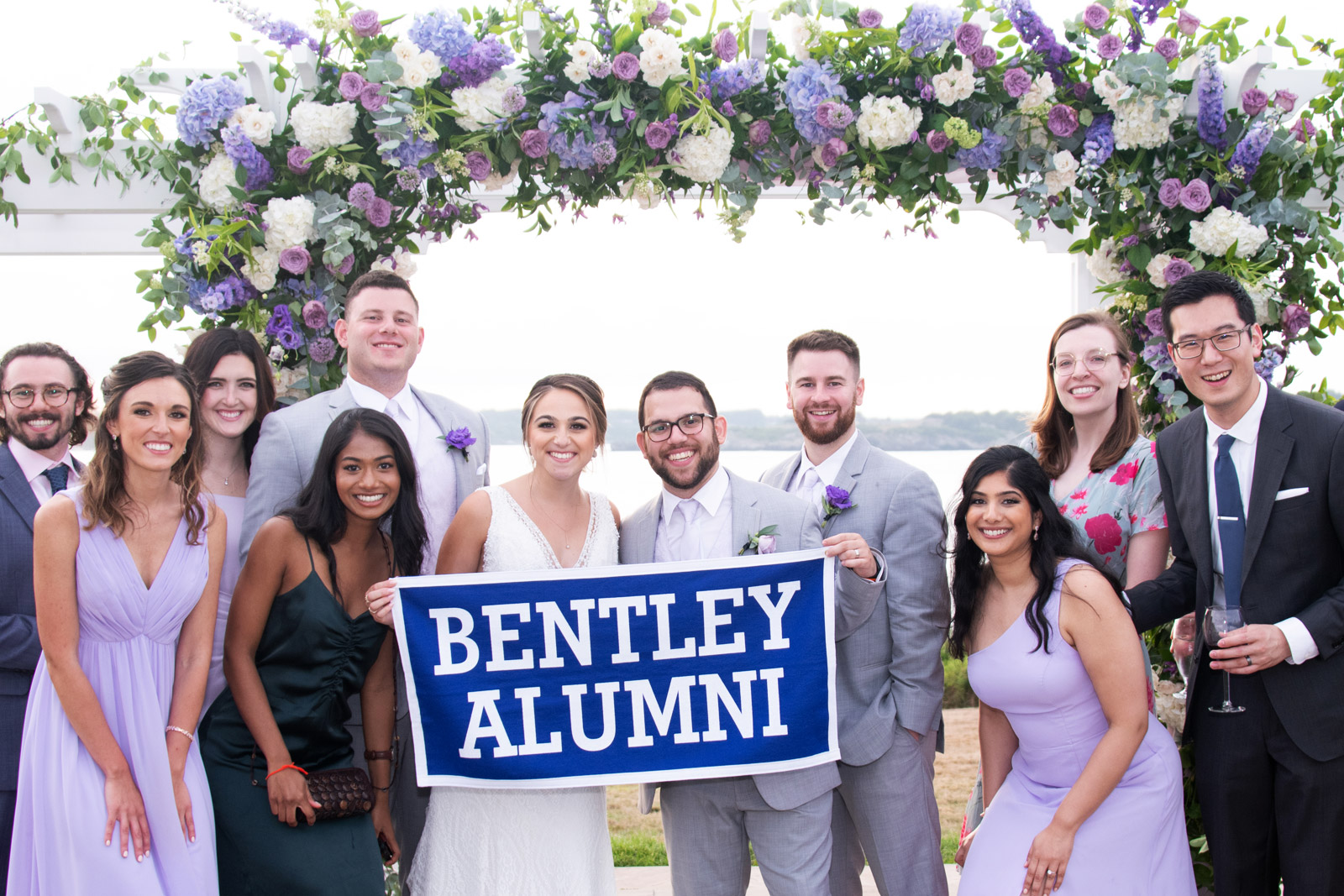 Connect with the Falcon community by sharing your news!
The Falcon Files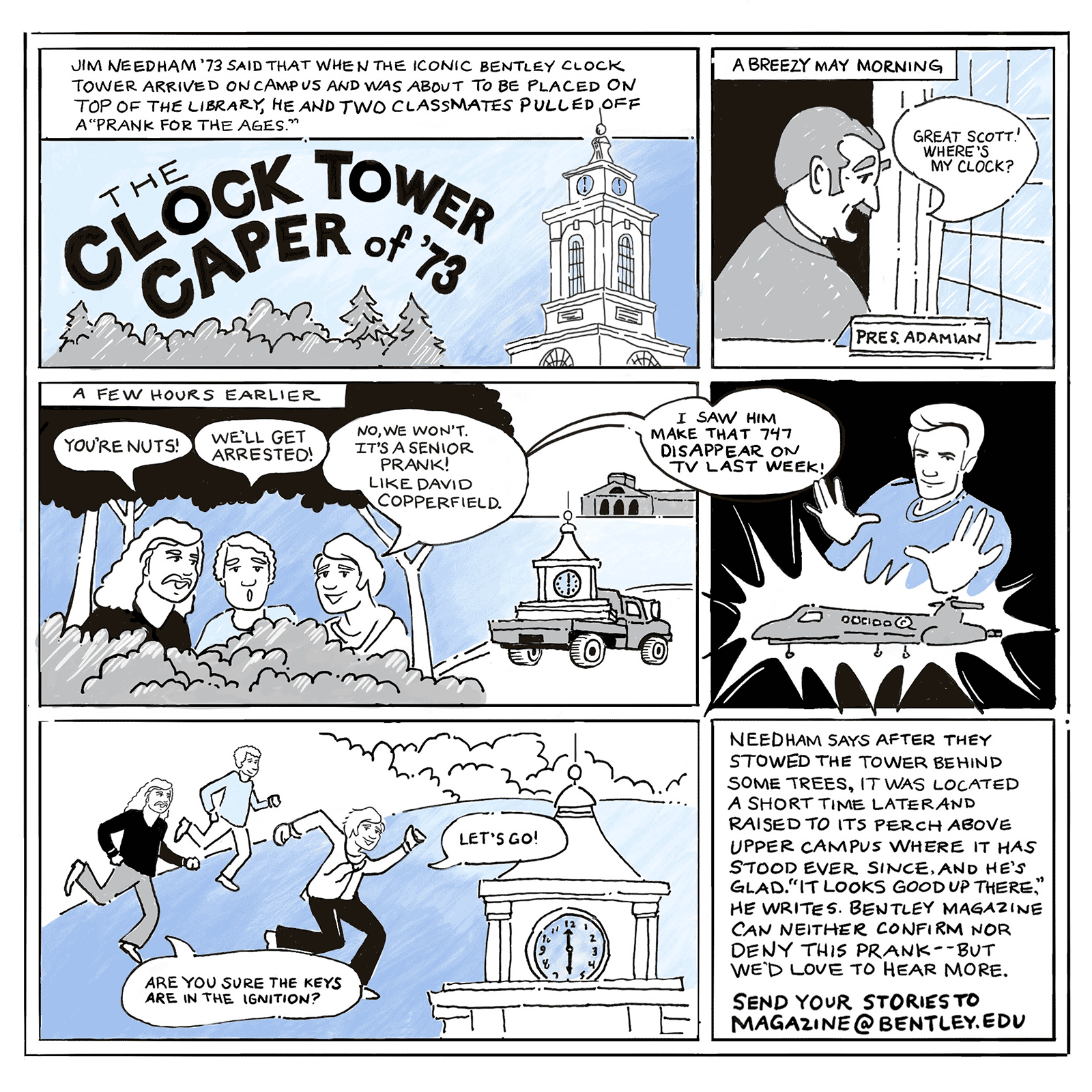 The Clock Tower Caper of '73 transcript
Panel one
Jim Needham '73 said that when the iconic Bentley clock tower arrived on campus and was about to be placed on top of the library, he and two classmates pulled off a "Prank for the ages."
Panel two
A breezy May morning
Great Scott! Where's my clock? (President Adamian)
Panel three
A few hours earlier
You're nuts!
We'll get arrested!
No we won't. It's a senior prank! Like David Copperfield.
Panel four
I saw him make that 747 disappear on TV last week!
Panel five
Are you sure the keys are in the ignition?
Let's go!
Panel six
Needham says after they stowed the tower behind some trees, it was located a short time later and raised to its perch above upper campus where it has stood ever since, and he's glad. "It looks good up there," he writes. Bentley Magazine can neither confirm nor deny this prank – but we'd love to hear more.
Send your stories to magazine@bentley.edu.
Flip Through the Issue