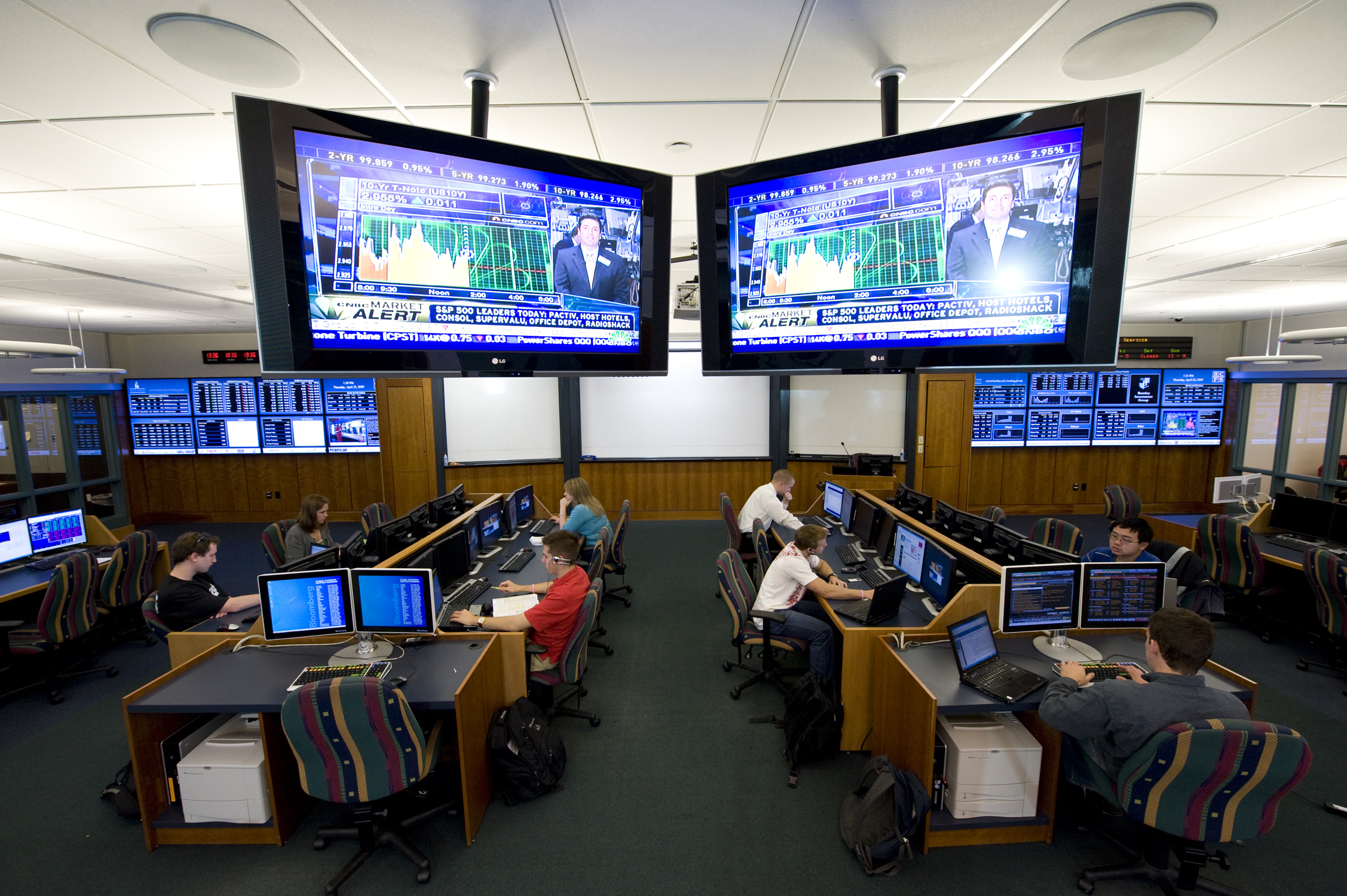 Thinking about possible jobs in finance? There are lots of great and varied opportunities in this industry.
If you're serious about a finance career, you may also want to consider an MBA or master's degree in finance to expand your skills and experience and put yourself on the best path to success. An MBA will give you a solid business background, while a graduate finance degree will go more in-depth on financial theory.
---
NEW: Most Americans believe business can create greater change than government. What does this mean for the next generation of MBA candidates and business leaders? Read more here. 
---
The Bentley Master of Science in Finance (MSF) can be completed through either a 10-course finance path or financial analytics path. The STEM-designated Financial Analytics track has a mathematical and capital market focus that will appeal to students interested in risk analysis, risk management, compliance, investment, and financial technology.
This approach works. In fact, Bentley's MSF has been rated one of the best in the world by the Financial Times, coming in at No. 3 among all U.S. programs and No. 54 among the top programs in the world. In the Financial Times' 2021 rankings, Bentley stood out above competitors in areas including average salary, company internships, and percentage of female faculty.
"No matter what industry you're interested in, the Bentley MSF prepares you for a wide range of rewarding careers," says MSF Program Director Florin Morosan, PhD. "At Bentley, you'll get a firm grasp of both theory and practice, as well as much sought-after hands-on experience on state-of-the-art software and technology."
Here are some interesting jobs in finance to consider, including job descriptions and average salaries:
Investment Banker


An investment bank works with individuals and organizations to help raise capital by selling bonds or equity. You could have a specialized role or advise many different clients on a variety of opportunities

—

it depends on the firm you're with.

Average investment banker salary: $119,370
Financial Analyst
Working for a company or nonprofit rather than a bank, financial analysts help decision-makers determine investment strategies for the organization.

Financial analysis is a skill that offers lots of potential for job opportunities, consistently ranking near the top in number of job openings in the finance industry.

Average financial analyst salary: $96,630
 
Chief Financial Officer (CFO)
CFOs lead and manage the overall financial dealings of companies. Main tasks include tracking profit and loss, then strategizing how to make the company more profitable. Management experience is needed to direct staff on how to maximize the finances of the company, which may include various departments or divisions.

Average chief financial officer salary: $164,420

Check out this list of well-known CFOs with MBA degrees.
Finance Director
Companies that don't have CFO as a title separate from Chief Executive Officer (CEO) may instead have a finance director to help the CEO manage financial operations of the company. Strategic planning, mergers and acquisitions, forecasting, budgeting and financial modeling are expected skills for this job. You could also work for a bank or the government.

Finance directors and controllers (below) are sometimes combined into one role, but they have different responsibilities.

Average finance director salary: $147,143
 
Controller

A controller (or Chief Accounting Officer) is responsible for directing a company's accounting practices. Controllers have many responsibilities, including the development of profit and loss statements, balance sheets and financial prospectuses. They also prepare reports that predict the financial performance of the organization.

Average controller salary: $103,376
 
Accountant
Accountants are charged with managing and interpreting financial statements. Depending on your specific career interest and skills, you may want to focus on one of the following specialties: forensic accounting, managerial accounting, public accounting, internal auditing or government accounting.

Accounting is actually a great skill for anyone to have

—

no matter your job title. In the previously mentioned market analysis, accounting abilities offered some of the highest salaries in finance 

—

 and the most number of job openings.

Average accountant salary: $81,660
Financial Examiner
If you're interested in the ethical component of business, a financial examiner could be a good fit. They are tasked with checking a company is compliant with laws and regulations governing financial and securities institutions and financial and real estate transactions.

Average financial examiner salary: $81,430
Securities, Commodities and Financial Services Sales Agents

This type of role combines a job in sales with a finance background. These agents work with buyers and sellers in the financial markets to sell securities, counsel companies and handle trades.

Average financial services sales agent salary: $64,770
Portfolio Manager
By far, the most common career path for people with a CFA is a portfolio manager, according to the CFA Institute. Twenty-two percent of people who pass the exam end up in this field. Portfolio managers often work at investment management firms and oversee a fund or group of funds, making investment decisions and tracking trends.

Average portfolio manager salary: $112,204
 
Trader
Traders work closely with portfolio managers, buying and selling securities based on their requests.

Average trader salary: $100,030
 
Stockbroker
Like traders, brokers buy and sell securities. Rather than working with a portfolio manager, however, most brokers operate on behalf of a client. 

Average stockbroker salary: $72,129
Personal Financial Adviser
Prefer working with individuals rather than companies? This role requires a thorough knowledge of taxes, investments, how to plan financial goals, etc.

Average personal financial adviser salary:  $122,490 (If you're self-employed, the more clients you have, the more money you make.)

Many of these jobs have a lot of flexibility in terms of industry. Yes, finance students can run right to Wall Street and have a great career. But they can also have great careers at places like nonprofits, startups and the government. Take the time to figure out what makes the most sense for you and your goals.
 
Interested in learning more? Check out more career outcomes for students who go through Bentley's Master of Finance program today!