Bentley Announces New Executive PhD Program
Flexible, accelerated format empowers experienced business leaders to make "game-changing, data-driven decisions" for their companies and communities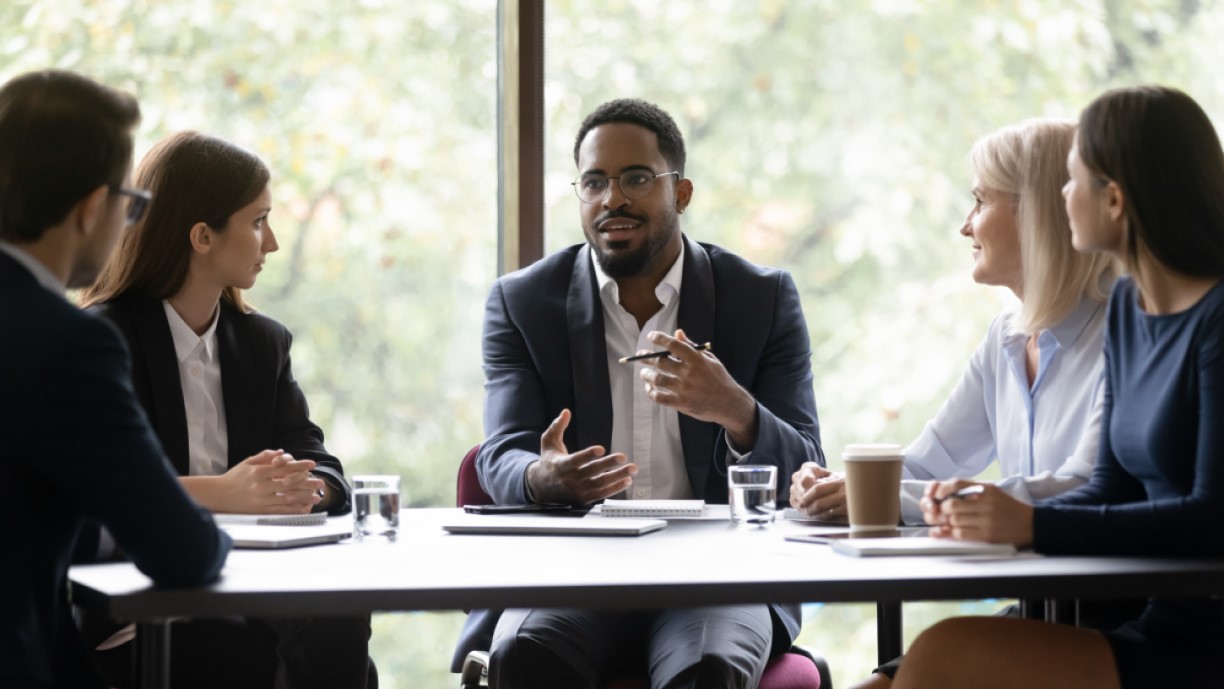 Bentley University has launched an Executive PhD program that allows seasoned business leaders to enhance their industry expertise and influence through an intensive research-based curriculum. The program expands upon the university's existing PhD in Business program, bridging the gap between academia and industry to offer full-time working professionals the same rigorous research focus in a flexible, accelerated format.   
"The Executive PhD is specifically designed for experienced managers who want to leverage the power of business to solve today's most pressing global challenges," says program director Jill Brown, Hieken Professor of Business Ethics and professor of Management. "Graduates will emerge with the knowledge and skills they need to make game-changing, data-driven decisions that will propel their companies and their careers to the next level." 
Those enrolled will begin the three-year, part-time program in fall 2023. Courses are taught in a hybrid format, combining online synchronous instruction with two-day campus residencies held twice each semester. The first two years emphasize cohort-based learning, with a focus on advanced analytical techniques and research methodologies. In year three, candidates will work one-on-one with a faculty advisor to complete an original dissertation in one of three specialized program tracks: Business Analytics, Experience Design or Leadership. 
The Executive PhD is specifically designed for experienced managers who want to leverage the power of business to solve today's most pressing global challenges.
Director, Executive PhD Program
Throughout the program, Executive PhD candidates will collaborate with internationally recognized Bentley faculty who are actively engaged in research that addresses critical and emerging issues affecting the global business community. Representing both business and arts and sciences disciplines, these faculty experts offer cutting-edge insights on such pressing topics as sustainability, climate change, corporate social responsibility and diversity, equity and inclusion (DEI).  
Pioneers in their own fields, Executive PhD faculty are also influential members of Bentley's acclaimed research centers and thought leadership communities, including the Center for Analytics and Data Science, dedicated to leveraging the power of Big Data through cutting-edge technology; the User Experience Center, which provides groundbreaking experience design research and strategy solutions for a diverse network of global partners; and the Hoffman Center for Business Ethics, one of the oldest and most respected institutions devoted to corporate governance. 
"The interdisciplinary knowledge and experience our faculty bring to the table is a crucial feature of our Executive PhD program," says Brown, emphasizing that the incredibly complex problems facing our world today "require strategic, collaborative and multi-faceted approaches."  
Graduates of the program will qualify for a broad range of career paths: "Executive PhDs can transition to roles in academia, become policy analysts for public institutions, serve as board members or return to industry as change leaders in their respective fields." Regardless of the path they pursue, Brown says, "Executive PhDs will graduate with the ability to identify and advance innovative business solutions and become a transformative force in their companies and communities." 
Is an Executive PhD right for you?