Can Big Pharma Afford to Reduce Drug Prices?
In Congressional briefing, professor shares new research indicating consumer affordability isn't a barrier to innovation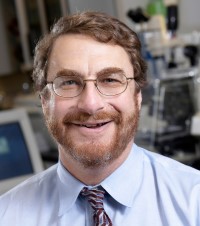 Americans spend more on health care than any other nation, with prescription drugs among the most visible costs: U.S. consumers pay, on average, 2.5 times more than residents of other countries for the same medications. The steady increase in consumer drug costs has forced many American families to make difficult choices between paying for potentially life-saving medications or putting food on the table. 
For years, biopharmaceutical companies have justified their hefty price tags for new medications by arguing that reducing consumer costs would compromise their ability to discover and develop additional products. During a recent Congressional briefing on drug pricing, however, Fred Ledley, M.D., director of Bentley's Center for Integration of Science and Industry, dispelled this "innovation myth," citing new research indicating the industry is "sufficiently robust to accommodate a decrease in drug prices without decreasing the number of new drugs coming to market."  
In his remarks, Ledley, a professor of Natural & Applied Sciences and Management and former biotechnology executive, shared key findings from the Center's latest research, which was funded by West Health, a family of nonprofit and non-partisan organizations dedicated to providing high-quality, affordable healthcare for seniors.  
Watch Prof. Ledley present research findings during Congressional briefing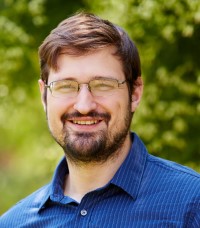 Ledley and lead study author Gregory Vaughan, assistant professor of Mathematical Sciences, examined the financial practices of 1,349 publicly traded biopharmaceutical companies over a period of nearly 20 years (2000-2018). They divided the companies into two categories — large and small, defined as having a market capitalization, or aggregate value, of greater or less than $7 billion, respectively — and took a closer look at the relationship between each company's annual revenue and its reported research and development (R&D) spending. 
Their findings corroborate earlier research revealing a notable shift in the drug development landscape throughout the last decade, in which small companies play an increasingly important role. As Ledley explains, "Evidence indicates that these companies are responsible for the majority of all clinical trials and as many as 40% of new drug approvals in recent years." 
This is significant, he says, because "the finances of established firms are dramatically different from those of small biotechnology companies." The former, which are dependent on generating their own operating margins, create value through product sales and profits, while the latter, which are typically funded by public and private equity investors, generate value by creating new intellectual property or discovering innovative product opportunities.  
The biopharmaceutical industry can simultaneously and successfully deliver new drugs to market while ensuring that essential medicines for preventing and treating disease are affordable to all Americans. 
Director, Center for Integration of Science and Industry
These philosophical differences are reflected in R&D decisions. Because expenditures for large companies are based on revenue projections, a 10% reduction in income was associated with a proportional reduction in R&D allocations, the researchers found. Small firms, conversely, aren't faced with the same capital constraints and thus exhibit more fiscal flexibility: "We found no relationship at all between changes in revenue and R&D spending for these emerging companies."  
The study also indicated that how large companies choose to reduce their R&D spending is key to maintaining product innovation. "We found that large companies could mitigate any negative impact of reduced R&D spending through strategic allocation of cost reductions to different phases of clinical development," Ledley notes. "This is the type of agile management that companies have worked hard to implement in recent decades." Ultimately, the researchers concluded, large companies can reduce costs for consumers now without adversely affecting biopharmaceutical innovation in the future. 
For Ledley, presenting the Center's latest research findings as part of a Capitol Hill briefing, jointly sponsored by West Health and the National Coalition on Health Care, was a "great honor." He's hopeful his findings will be helpful to members of Congress as they evaluate H.R.3 and similar measures aimed at reducing drug prices. Also known as the Elijah E. Cummings Lower Drug Costs Now Act, H.R.3 would empower the government to negotiate drug prices paid by Medicare. 
As his research makes clear, policy makers do not need to make a "false choice" between affordability and innovation. The biopharmaceutical industry, Ledley maintains, can simultaneously and successfully deliver new drugs to market while ensuring that "essential medicines for preventing and treating disease are affordable to all Americans." 
RELATED: COVID-19 vaccines built on $17 billion in NIH funding