The Center brings together the perspectives of natural science, business, analytics, and policy to understand, and advance, the path of translational science and the business models that create public value from the fruits of scientific discovery.
Since its inception, the Center for Integration of Science and Industry has been entirely funded by the National Biomedical Research Foundation and government grants.
More information on the Center
Contribution of NIH funding to new drug approvals 2010–2016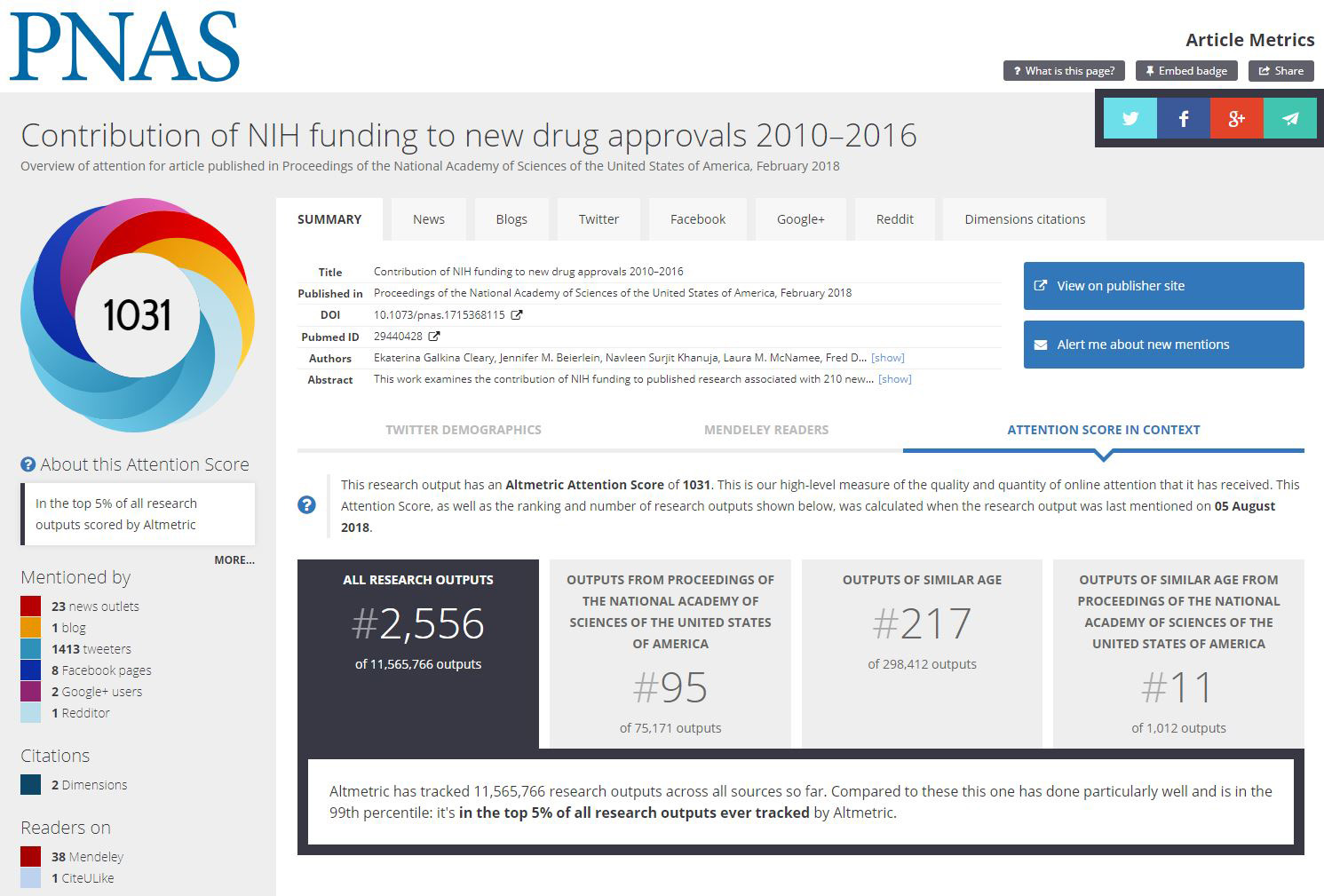 View continuously updated attention metrics for article published in Proceedings of the National Academy of Sciences of the United States of America, February 2018
Data Visualization
The chart highlights over 2 million research publications referencing the 210 drugs approved 2010-2016 or their biological targets. The majority of the publications are on the target, exemplifying basic science without a specific product in mind. Research into the target typically spans decades before the drug is developed and later approved by the FDA. 30% of these research publications were supported by NIH funding, totaling >$100B over the span of 16 years.