Research Studies & Reports
Numerous studies offer a framework for issues that the Center for the Integration of Science and Industry seeks to address. Recent publications are outlined below.
December 1, 2018
ABSTRACT:
The majority of students who enroll in undergraduate biology courses will eventually be employed in non-STEM (science, technology, engineering, and mathematics) business occupations. This work explores how representations of industry in undergraduate biology textbooks could impact STEM learning for these students and their ability to apply this learning in their chosen work. We used text analysis to identify passages with references to industry in 29 textbooks. Each passage was categorized for relevance to health or environment, for implied positive or negative connotations, and for descriptions of synergy or conflict between science and industry. We found few passages describing applications of STEM learning in non-STEM business occupations and a paucity of content to support context-based learning for students aiming at business careers. A significant number of passages embodied negative connotations regarding industry. Notable passages highlighted irregular or fraudulent business practices or included simplistic caricatures of business practice. We discuss how the representation of industry in these textbooks may impact student engagement, context-based learning, the ability of students to critically apply STEM learning in industry or business occupations, and heuristics that guide intuitive perceptions about the intersection between science and industry.
---
February 12, 2018
ABSTRACT:
This work examines the contribution of NIH funding to published research associated with 210 new molecular entities (NMEs) approved by the Food and Drug Administration from 2010–2016. We identified >2 million publications in PubMed related to the 210 NMEs (n = 131,092) or their 151 known biological targets (n = 1,966,281). Of these, >600,000 (29%) were associated with NIH-funded projects in RePORTER. This funding included >200,000 fiscal years of NIH project support (1985–2016) and project costs >$100 billion (2000–2016), representing ∼20% of the NIH budget over this period. NIH funding contributed to every one of the NMEs approved from 2010–2016 and was focused primarily on the drug targets rather than on the NMEs themselves. There were 84 first-in-class products approved in this interval, associated with >$64 billion of NIH-funded projects. The percentage of fiscal years of project funding identified through target searches, but not drug searches, was greater for NMEs discovered through targeted screening than through phenotypic methods (95% versus 82%). For targeted NMEs, funding related to targets preceded funding related to the NMEs, consistent with the expectation that basic research provides validated targets for targeted screening. This analysis, which captures basic research on biological targets as well as applied research on NMEs, suggests that the NIH contribution to research associated with new drug approvals is greater than previously appreciated and highlights the risk of reducing federal funding for basic biomedical research.
---
December 15, 2017
ABSTRACT:
The long path from initial research on oligonucleotide therapies to approval of antisense products is not unfamiliar. This lag resembles those encountered with monoclonal antibodies, gene therapies, and many biological targets and is consistent with studies of innovation showing that technology maturation is a critical determinant of product success. We previously described an analytical model for the maturation of biomedical research, demonstrating that the efficiency of targeted and biological development is connected to metrics of technology growth. The present work applies this model to characterize the advance of oligonucleotide therapeutics. We show that recent oligonucleotide product approvals incorporate technologies and targets that are past the established point of technology growth, as do most of the oligonucleotide products currently in phase 3. Less mature oligonucleotide technologies, such as miRNAs and some novel gene targets, have not passed the established point and have not yielded products. This analysis shows that oligonucleotide product development has followed largely predictable patterns of innovation. While technology maturation alone does not ensure success, these data show that many oligonucleotide technologies are sufficiently mature to be considered part of the arsenal for therapeutic development. These results demonstrate the importance of technology assessment in strategic management of biomedical technologies.
Beierlein, Jennifer M., Laura M. McNamee, and Fred D. Ledley. "As technologies for nucleotide therapeutics mature, products emerge." Molecular Therapy-Nucleic Acids 9 (2017): 379-386.
---
June 26, 2017
ABSTRACT:
Purpose: This study examines the complete timelines of translational science for new cardiovascular therapeutics from the initiation of basic research leading to identification of new drug targets through clinical development and US Food and Drug Administration (FDA) approval of new molecular entities (NMEs) based on this research. Methods: This work extends previous studies by examining the association between the growth of research on drug targets and approval of NMEs associated with these targets. Drawing on research on innovation in other technology sectors, where technological maturity is an important determinant in the success or failure of new product development, an analytical model was used to characterize the growth of research related to the known targets for all 168 approved cardiovascular therapeutics. Findings: Categorizing and mapping the technological maturity of cardiovascular therapeutics reveal that (1) there has been a distinct transition from phenotypic to targeted methods for drug discovery, (2) the durations of clinical and regulatory processes were significantly influenced by changes in FDA practice, and (3) the longest phase of the translational process was the time required for technology to advance from initiation of research to a statistically defined established point of technology maturation (mean, 30.8 years). Implications: This work reveals a normative association between metrics of research maturation and approval of new cardiovascular therapeutics and suggests strategies for advancing translational science by accelerating basic and applied research and improving the synchrony between the maturation of this research and drug development initiatives.
Beierlein, Jennifer M., et al. "Landscape of Innovation for Cardiovascular Pharmaceuticals: From Basic Science to New Molecular Entities." Clinical Therapeutics 39.7 (2017): 1409-1425 e20.
---
May 8, 2017
ABSTRACT:
While timelines for clinical development have been extensively studied, there is little data on the broader path from initiation of research on novel drug targets, to approval of drugs based on this research. We examined timelines of translational science for 138 drugs and biologicals approved by the FDA from 2010-2014 using an analytical model of technology maturation. Research on targets for 102 products exhibited a characteristic (S-curve) maturation pattern with exponential growth between statistically defined technology initiation and established points. The median initiation was 1974, with a median of 25 years to the established point, 28 years to first clinical trials, and 36 years to FDA approval. No products were approved before the established point, and development timelines were significantly longer when the clinical trials began before this point (11.5 vs 8.5 years, p<0.0005). Technological maturation represents the longest stage of translation, and significantly impacts the efficiency of drug development.
McNamee, Laura M., Michael Jay Walsh, and Fred D. Ledley. "Timelines of translational science: From technology initiation to FDA approval." PloS one 12.5 (2017): e0177371.
---
March 27, 2017
ABSTRACT:
This work examines translational science in cancer based on theories of innovation that posit a relationship between the maturation of technologies and their capacity to generate successful products. We examined the growth of technologies associated with 138 anticancer drugs using an analytical model that identifies the point of initiation of exponential growth and the point at which growth slows as the technology becomes established. Approval of targeted and biological products corresponded with technological maturation, with first approval averaging 14 years after the established point and 44 years after initiation of associated technologies. The lag in cancer drug approvals after the increases in cancer funding and dramatic scientific advances of the 1970s thus reflects predictable timelines of technology maturation. Analytical models of technological maturation may be used for technological forecasting to guide more efficient translation of scientific discoveries into cures.
McNamee Laura M., and Fred Ledley. "Modeling timelines for translational science in cancer; the impact of technological maturation." PLOS ONE 12.3 (2017): e0174538.
---
December 2016
ABSTRACT:
Climate, energy, and food security are three of the greatest challenges society faces this century. Solutions for mitigating the effects of climate change often conflict with solutions for ensuring society's future energy and food requirements. For example, BioEnergy with Carbon Capture and Storage (BECCS) has been proposed as an important method for achieving negative CO2 emissions later this century while simultaneously producing renewable energy on a global scale. However, BECCS has many negative environmental consequences for land, nutrient, and water use as well as biodiversity and food production. In contrast, large-scale industrial cultivation of marine microalgae can provide society with a more environmentally favorable approach for meeting the climate goals agreed to at the 2015 Paris Climate Conference, producing the liquid hydrocarbon fuels required by the global transportation sector, and supplying much of the protein necessary to feed a global population approaching 10 billion people.
Greene, C.H., M.E. Huntley, I. Archibald, L.N. Gerber, D.L. Sills, J. Granados, J.W. Tester, C.M. Beal, M.J. Walsh, R.R. Bidigare, S.L. Brown, W.P. Cochlan, Z.I. Johnson, X.G. Lei, S.C. Machesky, D.G. Redalje, R.E. Richardson, V. Kiron, and V. Corless. 2016. Marine microalgae: Climate, energy, and food security from the sea. Oceanography 29(4), https://doi.org/10.5670/oceanog.2016.91.
---
October 28, 2016
ABSTRACT:
The goals of ensuring energy, water, food, and climate security can often conflict. Microalgae (algae) are being pursued as a feedstock for both food and fuels—primarily due to algae's high areal yield and ability to grow on non-arable land, thus avoiding common bioenergy-food tradeoffs. However, algal cultivation requires significant energy inputs that may limit potential emission reductions. We examine the tradeoffs associated with producing fuel and food from algae at the energy–food–water–climate nexus. We use the GCAM integrated assessment model to demonstrate that algal food production can promote reductions in land-use change emissions through the offset of conventional agriculture. However, fuel production, either via co-production of algal food and fuel or complete biomass conversion to fuel, is necessary to ensure long-term emission reductions, due to the high energy costs of cultivation. Cultivation of salt–water algae for food products may lead to substantial freshwater savings; but, nutrients for algae cultivation will need to be sourced from waste streams to ensure sustainability. By reducing the land demand of food production, while simultaneously enhancing food and energy security, algae can further enable the development of terrestrial bioenergy technologies including those utilizing carbon capture and storage. Our results demonstrate that large-scale algae research and commercialization efforts should focus on developing both food and energy products to achieve environmental goals.
Walsh, Michael J., et al. "Algal food and fuel coproduction can mitigate greenhouse gas emissions while improving land and water-use efficiency." Environmental Research Letters 11.11 (2016): 114006.
---
August 7, 2015
ABSTRACT:
This article examined the valuations, clinical development pipelines, and core technologies of 120 biotechnology companies that completed IPOs between 2012-2014, and compared these metrics with those observed in our previous study of the biotechnology "class of 2000."  Given the unprecedented number of newly public companies, their very early stage clinical pipelines, their relatively limited capitalization, and the likelihood that the current bull market will experience a correction over the next several years, we express concern about the availability of sufficient capital to drive development of these important products.  
McNamee, Laura, and Fred Ledley. "What does the current biotech stock market value?." Nature biotechnology 33.8 (2015): 813-814.
---
August 1, 2015
Abstract:
This work examines the current status of translational science for Alzheimer's disease (AD) drug discovery using an analytical model of  technology maturation. Previous studies have demonstrated that nascent scientific insights and inventions generate few successful leads or new products until achieving a requisite level of maturity. We used the bibliometric-based Technology Innovation Maturation Evaluation (TIME) model to quantify the characteristic S-curve of growth for AD-related technologies including acetylcholinesterase, NMDA receptors, B-amyloid, APP, presenillin, APP secretases, ApoE, and TDP-34. This model quantifies the accumulation of knowledge as a metric for technological maturity, and identifies the point of initiation of an exponential growth stage, and the point at which growth slows as the technology is established. In contrast to the long-established AChE and NMDA receptor technologies, we found that amyloid related technologies reached the established point only after 2000, and the more recent technologies, such as TDP-34, have not yet approached this point. The first approvals for NMEs targeting AChE and the NMDA receptor occurred an average of 22 years after the respective technologies were established, with only the phenotypically discovered, mementine, entering clinical trials before this point. In contrast, the six lead compounds targeting the formation of amyloid plaques that failed in phase 3 trials between 2009 and 2014, all entered clinical trials before the respective target technologies were established.  This analysis suggests that AD drug discovery has followed a predictable pattern of innovation in which technological maturity is an important determinant of success in development.  Quantitative analysis indicates that the lag in emergence of new products, and the much-heralded clinical failures of recent years should be viewed in the context of the ongoing maturation of AD-related technologies. While these technologies were not sufficiently mature to generate successful products a decade ago, they may be now.       
Beierlein, Jennifer M., et al. "Patterns of innovation in Alzheimer's disease drug development: a strategic assessment based on technological maturity." Clinical therapeutics 37.8 (2015): 1643-1651.                                                                                                          
---
Summer, 2015
Abstract: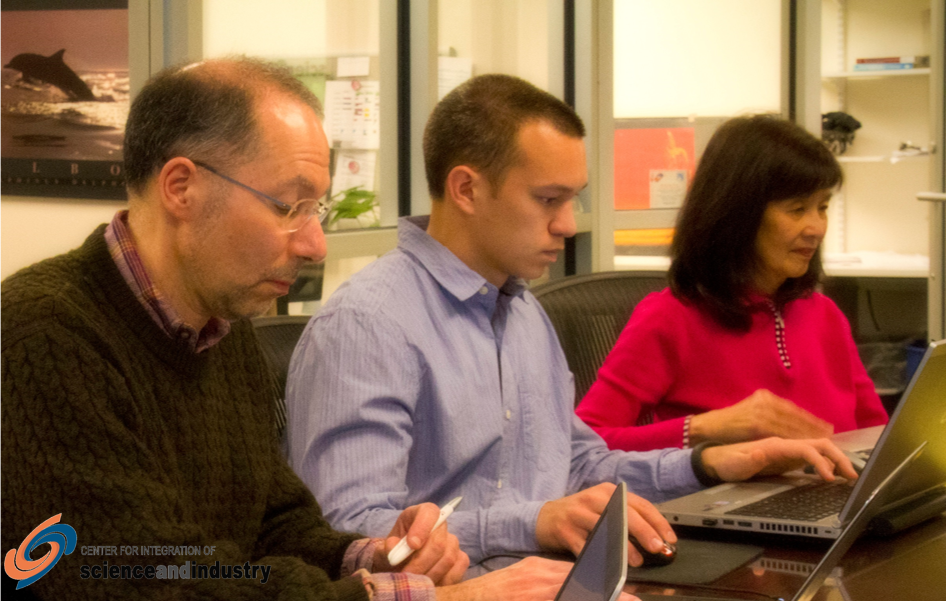 This report describes an undergraduate research program that engages business students in STEM research to foster an interdisciplinary understanding of science and business. Three scenarios are described: traditional research with science faculty, STEM research embedded in class-based projects and service learning, and research focused on integrating science and business to advance translational science. Business students exhibit attitudes towards science and learning styles that may be particularly conducive to informal science learning. Through undergraduate research, business students acquire a deeper appreciation of the application of science to business and society as well as the interdisciplinary literacy required to translate scientific advances into public value.
Bouldin, R. M., Hall, G. J., Oches, E. A., Szymanski, D. W., & Ledley, F. D. (2015). Connecting business and STEM education through undergraduate research. CUR QUARTERLY, 35(4), 17-23.
---
July, 2015
Abstract: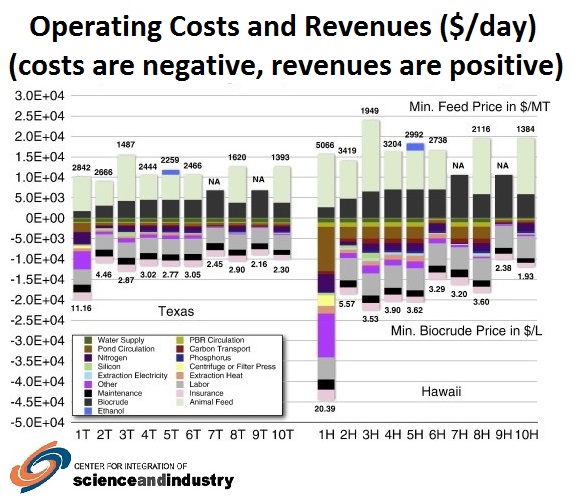 This techno-economic analysis/life-cycle assessment is based on actual production by the Cornell Marine Algal Biofuels Consortium with biomass productivity N 23 g/m2-day. Ten distinct cases are presented for two locations, Texas and Hawaii, based on a 100-ha production facility with end-to-end processing that yields fungible co-products including bio crude, animal feed, and ethanol. Several processing technologies were evaluated: centrifugation and solvent extraction (POS Biosciences), thermochemical conversion (Valicor), hydrothermal liquefaction (PNNL), catalytic hydrothermal gasification (Genifuel), combined heat and power, wet extraction (OpenAlgae), and fermentation. The facility design was optimized by co-location with waste CO2, a terraced design for gravity flow, using renewable energy, and low cost materials. The case studies are used to determine the impact of design choices on the energy return on investment, minimum fuel and feed sale prices, discounted payback period, as well as water depletion potential, human health, ecosystem quality, non-renewable resources, and climate change environmental indicators. The most promising cases would be economically competitive at market prices around $2/L for crude oil, while also providing major environmental benefits and freshwater savings. As global demands for fuels and protein continue rising, these results are important steps towards economical and environmentally sustainable production at an industrial scale.
Beal, C. M., Gerber, L. N., Sills, D. L., Huntley, M. E., Machesky, S. C., Walsh, M. J., ... & Greene, C. H. (2015). Algal biofuel production for fuels and feed in a 100-ha facility: a comprehensive techno-economic analysis and life cycle assessment. Algal Research, 10, 266-279.
---
December 15, 2014
Abstract: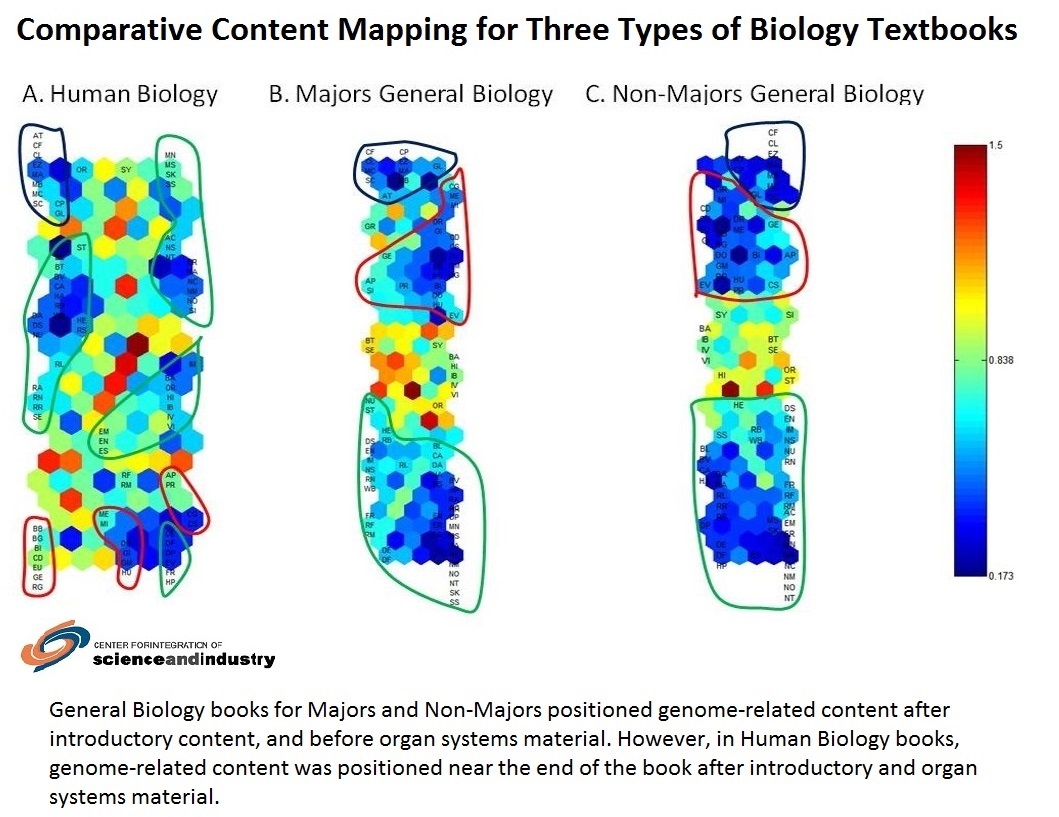 Biological thought increasingly recognizes the centrality of the genome in constituting and regulating processes ranging from cellular systems to ecology and evolution. In this paper, we ask whether genomics is similarly positioned as a core concept in the instructional sequence for undergraduate biology. Using quantitative methods, we analyzed the order in which core biological concepts were introduced in textbooks for first-year general and human biology. Statistical analysis was performed using self-organizing map algorithms and conventional methods to identify clusters of terms and their relative position in the books. General biology textbooks for both majors and non-majors introduced genome-related content after text related to cell biology and biological chemistry, but before content describing higher-order biological processes. However, human biology textbooks most often introduced genomic content near the end of the books. These results suggest that genomics is not yet positioned as a core concept in commonly used textbooks for first-year biology and raises questions about whether such textbooks, or courses based on the outline of these textbooks, provide an appropriate foundation for understanding contemporary biological science.
Wernick, N. L., Ndung'u, E., Haughton, D., & Ledley, F. D. (2014). Positioning Genomics in Biology Education: Content Mapping of Undergraduate Biology Textbooks. Journal of microbiology & biology education, 15(2), 268.
---
February, 2014
ABSTRACT:
This report examines the commercialization of gene therapy in the context of innovation theories that posit a relationship between the maturation of a technology through its life cycle and prospects for successful product development. We show that the field of gene therapy has matured steadily since the 1980s, with the congruent accumulation of >35 000 papers, >16 000 US patents, >1800 clinical trials and >$4.3 billion in capital investment in gene therapy companies. Gene therapy technologies comprise a series of dissimilar approaches for gene delivery, each of which has introduced a distinct product architecture. Using bibliometric methods, we quantify the maturation of each technology through a characteristic life cycle S-curve, from a Nascent stage, through a Growing stage of exponential advance, toward an Established stage and projected limit. Capital investment in gene therapy is shown to have occurred predominantly in Nascent stage technologies and to be negatively correlated with maturity. Gene therapy technologies are now achieving the level of maturity that innovation research and biotechnology experience suggest may be requisite for efficient product development. Asynchrony between the maturation of gene therapy technologies and capital investment in development-focused business models may have stalled the commercialization of gene therapy.
Ledley, F. D., McNamee, L. M., Uzdil, V., & Morgan, I. W. (2014). Why commercialization of gene therapy stalled; examining the life cycles of gene therapy technologies. Gene therapy, 21(2), 188.
---
December 16, 2013
Abstract:
The biotechnology industry plays a central role in the translation of nascent biomedical science into both products that offer material health benefits and creating capital growth. This study examines the relationship between the maturity of technologies in a characteristic life cycle and value creation by biotechnology companies. We examined the core technology, product development pipelines, and capitalization for a cohort of biotechnology companies that completed an IPO in 2000. Each of these companies was well financed and had core technologies on the leading edge of biological science. We found that companies with the least mature technologies had significantly higher valuations at IPO, but failed to develop products based on these technologies over the ensuing decade, and created less capital growth than companies with more mature technologies at IPO. The observation that this cohort of recently public biotechnology companies was not effective in creating value from nascent science suggests the need for new, evidence-based business strategies for translational science.
McNamee, Laura, and Fred Ledley. "Translational Science by Public Biotechnology Companies in the IPO "Class of 2000": The Impact of Technological Maturity." PloS one 8.12 (2013): e82195.
---
November 8, 2013
Abstract:
The past decade has been a difficult time for biotech companies trying to access public markets.  As capital markets became more restricted, investors became less willing to invest in companies that were focused on preclinical science, as opposed to products in late stage clinical development. In fact, of the 28 biotech companies focused on therapeutic products that completed IPOs between 2011 and the Q1/2013,  25 had at least one product in phase 2 or beyond, and 16 had at least one product as far as phase 3, including 3 with products on the market.  In doing so, investors eschewed investments in translational science that have traditionally been the mainstay of the biotechnology enterprise.  What does this mean for investors and for the biotech industry?
McNamee, Laura, and Fred Ledley. "Making the biotech IPO work." Nature biotechnology 31.11 (2013): 969-970.
---
September 2, 2013
Abstract: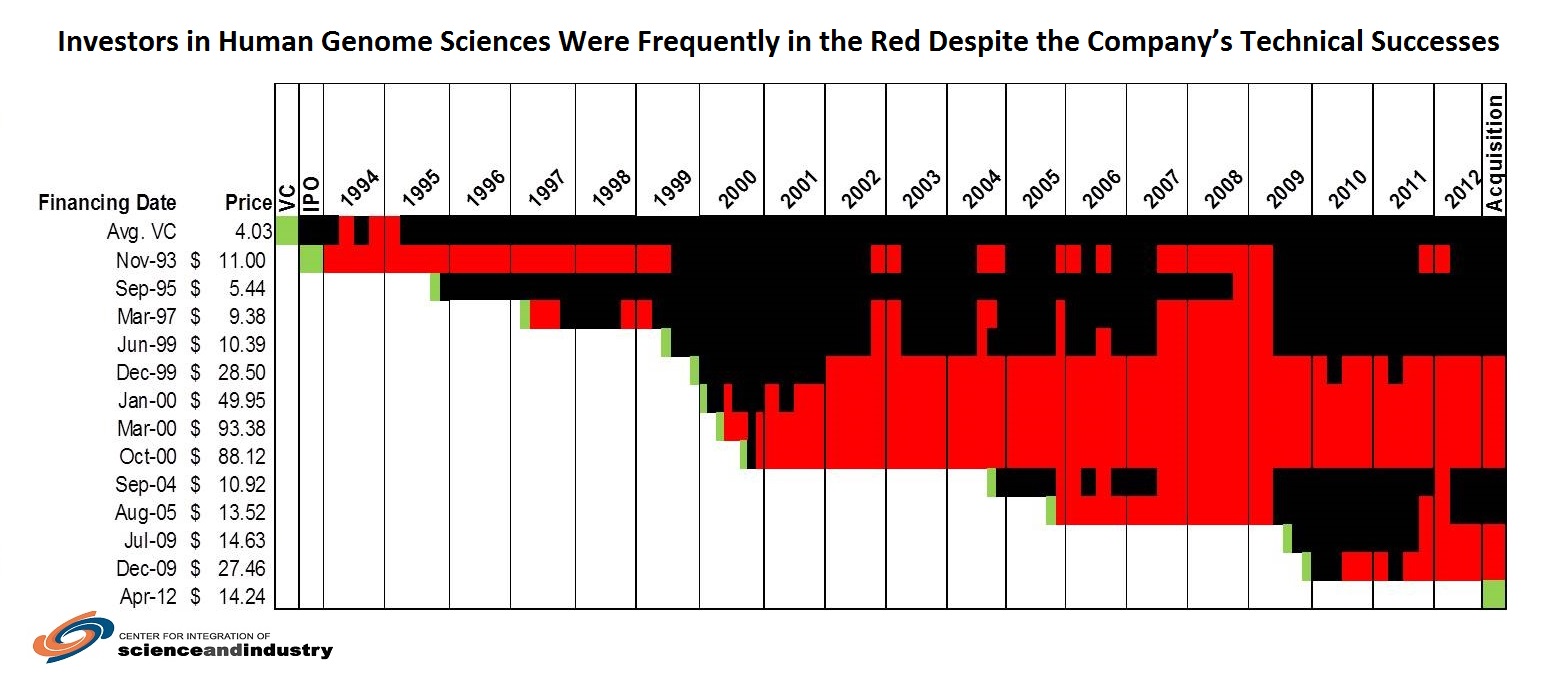 Human Genome Science (HGS) aspired to dominate the emergent field of genomics by discovering expressed gene sequences and developing therapeutic and diagnostic products based on proprietary genes. While HGS' accomplishments fell short of their own lofty expectations, by the time HGS was acquired by GlaxoSmithKline, the company had extensive intellectual property and had launched a product with >$1 billion market potential. Nevertheless, HGS' acquisition price was less than the total capital investments in the company. This work examines HGS' history and accomplishments in the context of the business plan described by the company at their IPO. We focus specifically on the company's valuation over time, which was highly correlated with general market indices, but negatively correlated with metrics of technical or clinical progress. The history of HGS points to the challenge of accounting for the value created by a science-based business plan. Earnings-based metrics, present value calculations, and "fair value" assessments did not account for HGS' progress in executing their stated business plan. This work highlights the critical need for accounting practices that credit value to the progress of translational science and enable investors to profit from such investments.
McNamee, Laura M., and Fred D. Ledley. "Assessing the history and value of Human Genome Sciences." Journal of Commercial Biotechnology 19.4 (2013).
---
November 15, 2012
Abstract:
Business is progressively integrating technologies and R&D with corporate and business strategy. This trend is creating increasing demand for executives and managers who have sufficient technology-centered knowledge to work effectively in interdisciplinary environments. This study addresses how management education could address the growing need for such pluralistic training by embracing development of undergraduate science curriculum attuned to the needs of business students. We found that science courses are part of the required curriculum at 80% of BusinessWeek's "top business schools." To assess what content and learning objectives might best meet the needs of business students, we conducted a survey of educators from business, science, and arts and sciences in general and examined curriculum developed explicitly for business students at two freestanding business institutions. These results suggest that science courses could better serve business education by providing a broad picture of scientific principles and their presence in everyday life, promoting critical thinking and inductive reasoning, and enabling understanding of scientific research, technical innovation, and product development as well as their ethical and social implications. Development of such courses would require collaboration between management and science educators to ensure that the scientific content of the courses meet the highest standards of evidence-based science education and the business context is grounded in rigorous management principles and practices.
Ledley, Fred D., and Stephen S. Holt. "Learning objectives and content of science curricula for undergraduate management education." Journal of Management Education 38.1 (2014): 86-113.
---
November 15, 2012
Summary:
Professor Fred Ledley of Bentley University talks with editor Jane Schmidt-Wilk about his paper, co-authored by Stephen Holt of Olin College, which argues that business programs should require science courses designed expressly to meet the needs of business students.
---
October 10, 2012
Abstract:
Theories of innovation posit that effective product development and value creation require business models and strategies matched to the stage of technology evolution. Such theories are predicated on patterns of technology evolution observed in other fields, where periods of exponential advancement are followed by limits and obsolescence as new technologies emerge. In this paper, we describe analogous patterns of technological evolution for three classes of therapeutic biotechnologies—somatic gene therapy, nucleotide therapeutics, and monoclonal antibodies—and discuss the potential relevance of business innovation theories to the biotechnology industry.
McNamee, Laura M., and Fred D. Ledley. "Patterns of technological innovation in biotech." Nature biotechnology 30.10 (2012): 937-943.
---
August 1, 2012
Abstract: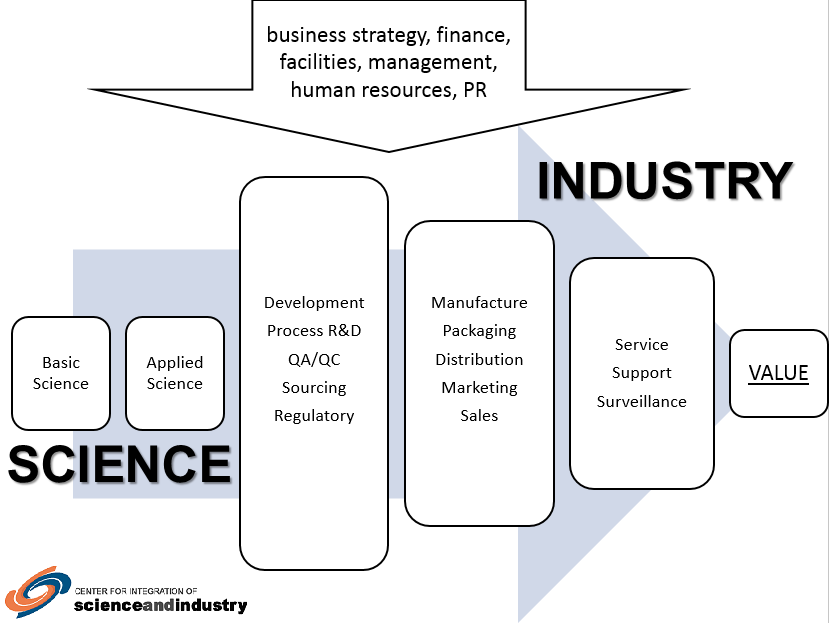 Theories of innovation posit that effective product development and value creation require business models and strategies matched to the stage of technology evolution. Such theories are predicated on patterns of technology evolution observed in other fields, where periods of exponential advancement are followed by limits and obsolescence as new technologies emerge. In this paper, we describe analogous patterns of technological evolution for three classes of therapeutic biotechnologies—somatic gene therapy, nucleotide therapeutics, and monoclonal antibodies—and discuss the potential relevance of business innovation theories to the biotechnology industry.
Ledley, Fred. "Bridging the Boundary between Science and Business." International Journal of Science in Society 3.3 (2012).
---
March, 2011
Abstract: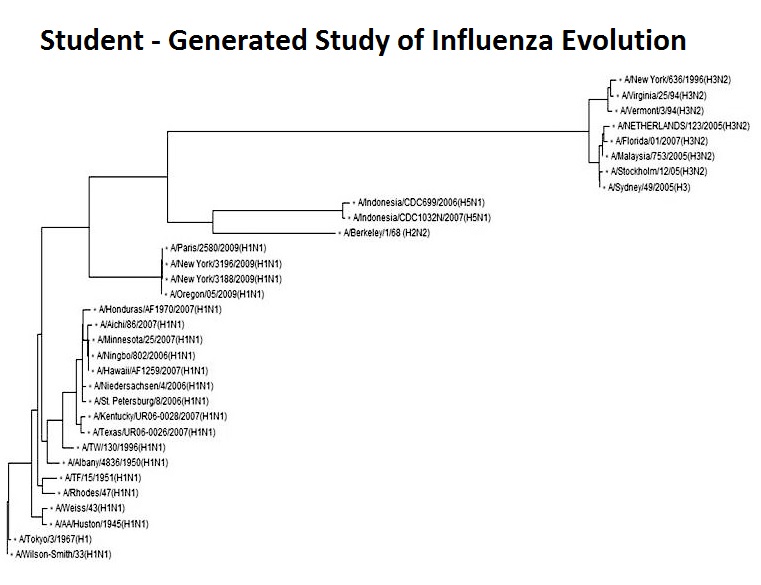 The genome projects of the past decades have created extensive databases of biological information with applications in both research and education. We describe an inquiry-based exercise that uses one such database, the National Center for Biotechnology Information Influenza Virus Resource, to advance learning about influenza. This database contains genomic sequences of virus ranging from the strains that caused the 1918 pandemic and subsequent seasonal cycles of influenza, as well as the H1N1 "swine" flu, which has recently caused pandemic disease, and the H5N1 "avian" flu, which remains a potential threat. The web interface to this database allows retrieval of gene and protein sequences from selected strains of virus, alignment of these sequences, and construction of evolutionary trees. In this exercise, students develop hypotheses about the epidemiology or evolution of influenza originating from species, locations, or time periods. The hypotheses are tested by retrieving sequences from specified viral strains and constructing an evolutionary tree to visualize the origin of these strains. We describe the use of this exercise in a human biology course for nonscience majors as part of a unit about influenza.
Ledley, Fred, and Eric Ndung'u. "Use of Genomic Databases for Inquiry-Based Learning About Influenza." Journal of College Science Teaching 40.4 (2011): 53.
---