Former Post-Doctoral Fellows & Research Associates
Nusrat Rahman, PhD (2019-2021)
Ekaterina "Kat" Cleary, PhD (2016-2021)
Franklin Bright, PhD (2019-2020)
Andrew Acevedo, PhD (2019-2020)
Sharotka "Xu" Simon, PhD (2018-2019)
Laura McNamee, PhD (2009-2018)
Jennifer Beierlein, PhD (2014-2017)
Michael J. Walsh, PhD (2013-2017)
Andrea Ballabeni, PhD (2013-2014)
Former Students
Ethan Benton '22 (Villanova)
Rahul Bhajwani '22
Berk Demirci '22
Elizabeth Czarniak '21
Nishant Nagalia '21
Tyler Levy '21
Rupam Agrawal '21
Prateet Shah '20
Katherine Adams '20 (MIT)
Jeremy Holden '20
Liam Fitzgerald '20
Patrick Goldner '19
Jonathan Lee '19
Qi Xu '19
Janet Yue '19
Sunyi Zhang '19
Skyler de Boer '18
Roger Du '18
Adrine Harutyunyan '18
Navleen Khanuja '18
Harish Kondreddy '17
Christopher Bresten '17 (UMass Dartmouth)
Usama Salim '17
Nilam Shete '17
Jake Wegweiser '17
Ryan Belleville '16 (UMass Lowell)
Akshay Prakash '16
JR Brennan '15
Cory Kalin '15
Rachel Spero '15
Qinyi "Agnes" Xu '15
Peter Connolly '14
Katie DiTomaso '13
Aaron Perlman '13
Ashley Rossi '13
Eric Ndung'u '12
Vedat Uzdil '11
Alumni Student Spotlights
Prateet Shah '20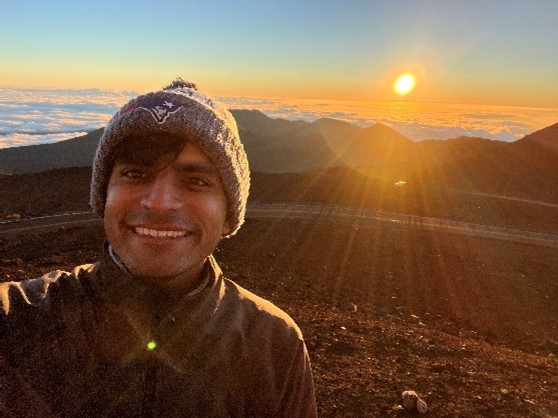 "I began working as an undergraduate research assistant at the Center the summer after my freshman year at Bentley. I can't help but smile when I look back and assess the positive impact of the Center on my growth and development as both a working professional and holistic person. While I was initially drawn to the Center's unique research in the sphere of science, business strategy, and public policy, it was the Center pushing me outside of my comfort zone on a regular basis that came to define my time and experience there!
I remember coming into the Center on my first day with absolutely no coding experience, only to see all of the Center's data for my project housed in a PostgreSQL Database. At that moment, I had a choice: I could either quit before I even started, or I could get to work. I chose the latter. I put my head down, leveraged free resources, and taught myself enough SQL code to pull data and add value. I took a similar approach in learning data visualizations in Tableau. Likewise, in authoring my own research on technology transfer in the life sciences industry, I continued to learn brand new skills ranging from running non-parametric tests and statistical regressions in SPSS to the art of storytelling with data to preparing research papers for publication! In short, I was always learning at the Center, and while it was challenging at times, I'm better for it today as I grew comfortable with being uncomfortable. 
As I alluded to, the Center does a great job of providing opportunities to develop valuable, in-demand skills. I have yet to see a position (including my current position as a Consultant at Deloitte) that does not require some form of data analysis, visualization, coding, or presentation. If a client or prospective employer ever asks about any of the above data skills, I can almost always point to my time at the Center as relevant experience. Alternatively, any time I am faced with a situation in which I do not have the "required" knowledge/skillset, I can say, "I don't have experience in that, but I am confident in myself and my ability to put in the time and figure it out." I can say that only because the Center encouraged me to do that repeatedly in the face of tough research questions or unknown skillsets. The most valuable thing the Center did for me was cultivate that "I don't know, but I'll figure it out" mindset. That mindset makes no problem see too complex or difficult to solve, which brings me great success both personally and professionally. 
Overall, my positive experiences at the Center circle back to being surrounded by intelligent pioneers in their respective fields. The cross-disciplinary nature of the team challenged me to look at the same questions through different lenses, which made me a multi-dimensional and empathetic thinker. The environment pushes anyone to strive for more and level up; Professor Ledley himself pushed me to keep going with my Honors Capstone and convert it into a full blown paper for publication! I would recommend the Center to any undergraduate or graduate student, especially because having a guaranteed quiet space on campus to study for exams is not a bad perk either!"
Sklyer de Boer '18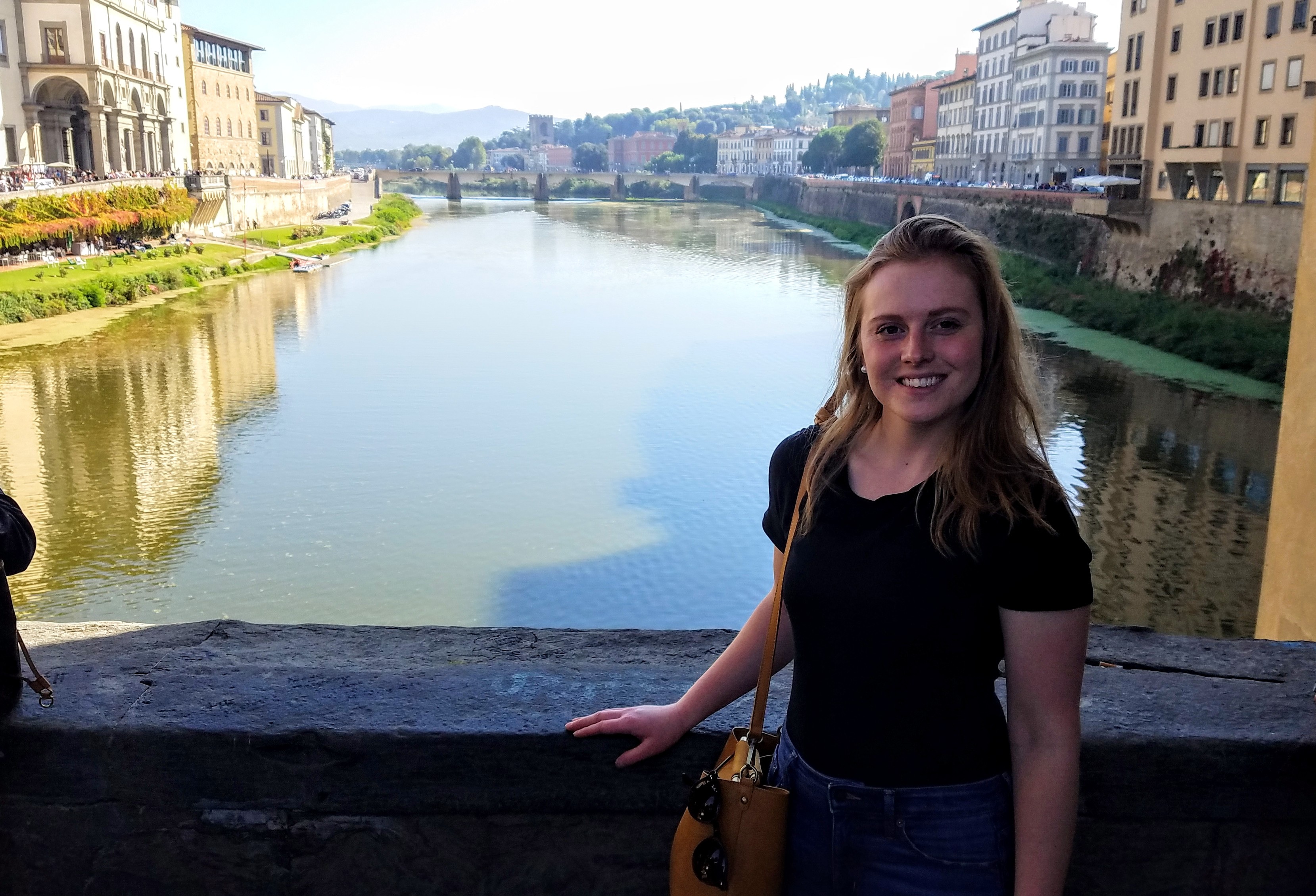 "There is a unique nexus between business and science, and as a student at Bentley pursuing undergraduate majors in both finance and health, I found few chances to explore this "in between" of two very different fields of study. In class and in the news, business and science always seemed to be opposing forces -- whether this was increased regulation of biopharmaceutical companies or a lack of investment to commercialize groundbreaking scientific advancements. As an undergraduate research assistant at the Center for Integration of Science and Industry, I was able to engage with science and business working together in parallel, rather than against each other, through operational research. The major project during my term explored valuation, longevity, and outcome of public biopharmaceutical companies trading on the NASDAQ exchange compared to a control group. Through this, I learned to source data of integrity and define variables to curate a data set for analysis. My experience at the center also enabled me to parse out different stories from thousands of lines of data and to approach complex questions using data analysis as both a science and an art. The opportunity to learn both technical skillsets, as well as to work alongside post-doctoral fellows and industry professionals, proved truly invaluable as a student at Bentley and in my post-college career. My foundational knowledge in health science and the application of data analytics translated to internships at engineering companies and, in my current role as a financial analyst at a consumer electronic company, led to an opportunity to complete a data science project with a team in an international office.  My experience at the Center not only helped position me for success after college, but broadened my perspective through concepts I hadn't experienced inside a traditional classroom. I urge any student interested in science and business, or anyone looking for a unique opportunity at Bentley, to get involved with the Center. I certainly know that my decision to join the team as a research assistant continues to pay dividends years later."
Roger Du '18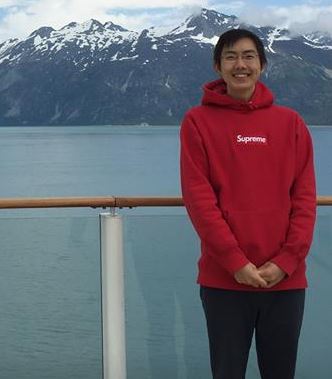 "I joined PwC full-time in their assurance practice after graduating from Bentley, working in the San Jose office. One of the questions I was asked during onboarding is what preference I have for the industry that I want to work with. I have responded with biotech and pharmaceutical every time they ask because my time at the Center sparked an interest in these fields for me. Unfortunately, technology companies heavily dominate the San Jose office, so I have not had the opportunity to work with biotechnology and pharmaceuticals yet, but I am actively looking for opportunities within the firm.
It is quite amazing to see the impact that working at the Center has had on my college life and career. I was offered the opportunity to join the Center after my freshman year at Bentley, but I was hesitant and almost let it slip by. I distinctly remember receiving my first F on a test in 5th grade on a science test and I struggled with science through middle school and high school. It was natural for me to be hesitant of joining something so heavily involved with science at Bentley. I decided to push myself and I cannot express how glad and thankful I am of myself for accepting the opportunity because it made the rest of my time at Bentley much more enjoyable. Now, rather than shying away from science, I am actively trying to pursue opportunities in the field.
As the name implies, the Center for Integration of Science and Industry not only focuses on the science you learn in class, it also brings in a business viewpoint that most Bentley students can appreciate. The fantastic thing about the Center is that you work a lot with the financials of scientific companies, as you would expect to do at a school like Bentley, while also learning about the science behind these companies. The weekly team meetings at the Center taught me so much about a world that was unfamiliar to me. You have the opportunity to listen to what other people at the Center are researching and working on, present findings of your own research, and meet very prominent figures in the biotech industry. Being surrounded by these people and taking in all of the information they have to offer was a rare and valuable opportunity.
The beautiful thing about working at the Center is the real world effects it has on your job recruiting process and education. The Center is always a discussion point during interviews because it is front and center on your resume. Being able to talk about your experiences the Center makes the interview less of an interview and more of a conversation. It is also a great way to showcase the financial and data analysis skills you utilize at the Center and possibly your career after Bentley. Personally, I found many overlaps between the skills and concepts I learned during my time at the Center and my classes at Bentley. Topics of in-process R&D or the debate about drug prices in the country often find their way into class material. This makes case studies and assignments much more manageable because you already have a lot of knowledge on these subjects. 
To close, I know a lot of students at Bentley are looking to pursue accounting, finance, or some other business related path and going into something science related is a questionable path. However, I urge you to take an opportunity at the Center because the business and science skills, knowledge, and relationships provided by the Center will prove invaluable."
Usama Salim '17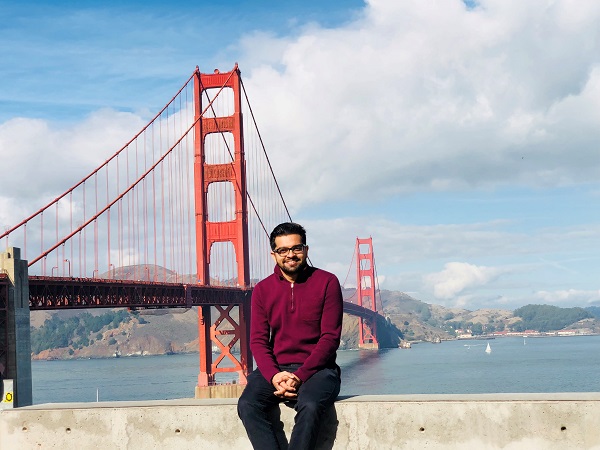 "After graduating from Bentley, I joined Deloitte as a consultant in their technology practice, helping companies implement ERP systems, and advising them on their technology strategies. From time to time, I also counsel budding start-ups in the medical technology and medical software space on company valuations, market and industry analysis, growth and business strategies, as well as financing strategies.
I'll take this platform to make a bold statement: Being a part of the Center was the best decision I made as a student at Bentley. Not for nothing, but how many 22 year olds can you pick out of a crowd that have published a paper in a journal?! Besides the bragging rights, working at the Center helped me align my life goals, as well as gain/hone critical skills that allow me to succeed in my day-to-day job.
Like most freshmen, I had little idea of what I wanted to do professionally after college. Born into a family of doctors who ran side businesses, I had a complex relationship with science and business. The Center helped prove to me that I could combine my passion for business and science in my regular 9-5 job without having to compromise one for the other.
Speaking of skills gained and honed, in the field of consulting, one of the most valued assets we have is going beyond the face value of a statement and asking the question of why. When I first joined the Center, I'd have been happy with a simple statement such as "gene therapy companies are doing better today." After leaving the center, my heightened curiosity forces me to ask "well, why is that so?" The ability to dig deeper helps me negates almost 50% of the 'critical' problems I face on a day-to-day basis as a consultant, while providing depth and clarity into the other 50%.
Another skill I picked up from the Center was the ability to be the translator between science and business, two seemingly unrelated subjects. As one of my clients recently put it, "Thank you so much for giving us that clarity into what our future as a business could look like. You see, all of us here are engineers, and we're still grasping what it means to be a company." Being able to bridge that gap for my clients and be the translator for them, whether it is business and science, or business and technology, is another key to my success.
The Center also helped me apply a lot of the finance knowledge that I had gained through my day-to-day curriculum at Bentley. Deep analysis of firms, their stock prices, and inner workings gave me insights into that world that is hard to get by regular means. In almost all of my non-technology based consulting, I always tend to cite some work that was done at the Center, and is a great conversation starter with clients.
I reiterate my earlier sentiment: Being a part of the Center was the best decision I made as a student at Bentley, and I hope the next generation of students that come through feel similarly."
JR Brennan '15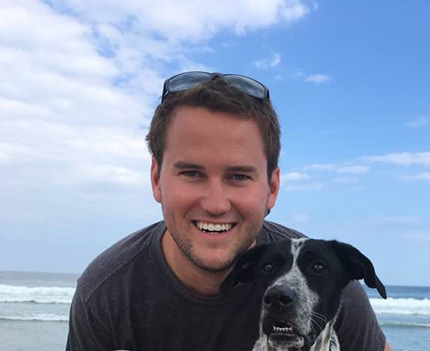 "I am currently a management consultant in PwC's Finance Effectiveness practice. As a senior associate in PwC's Health Industries vertical, I specialize in helping pharma and life science clients improve their finance operations through various types of process improvement ranging from finance operations strategy to ERP design.
My experience at the Center for Integration of Science and Industry has been instrumental in my career. It was my biggest talking point in all of my interviews for internships and full time positions, and served as a major differentiator when going up against business students from other universities. The Center helped me develop critical thinking skills through the nature of our research. The academic freedom I had when trying to find answers to very broad and constantly evolving questions about the financial and therapeutic nature of the biotech industry forced me to hone this skill. This directly translates to my current role as a consultant where we have to diagnose areas of improvement for our clients and come up with customized solutions specific to their unique situations.
At the Center's weekly meetings, I would often present my research, which helped me become comfortable in public speaking situations. I learned several lessons from mistakes I made at the Center that not only helped me in my classes at Bentley, but continue to help me today when I present to my clients. The team at the Center is made up of accomplished professors along with industry pioneers, so learning how to present to that audience made for a seamless transition to my job as a consultant where I present to finance directors, corporate controllers, and CFOs.
During my time at the Center, I developed a holistic understanding of the biotech industry. Supplemented with the course "The Science and Business of Biotech", I left Bentley with advanced knowledge of the science that drives the industry, the drug development process, and the life sciences financing landscape. Coupling this with the traditional business skills I developed through my finance and accounting courses has been crucial in my ability to understand my clients' business and to effectively advise them. Overall, my experience at the Center for Science and Industry was the most valuable part of my education at Bentley."
Rachel Spero '15
"After graduating from Bentley, I went on to earn my Master's Degree in Public Administration from Northeastern University. While in graduate school, I worked in Development for a non-profit homeless shelter in Dorchester, St. Mary's Center for Women and Children. Currently, I work as a Research Analyst for the Lowell Housing Authority where I use operational research methods and cost benefit analysis to identify improvement areas throughout the agency. I interpret data and devise and implement recommendations to reduce agency costs, increase revenues, and improve service delivery.
Stumbling upon the Center was the luckiest moment of my college career. The experience I gained working at the Center not only greatly impacted my professional career, but also showed me that I could make a career out of my passions. Like many students who come to Bentley, I initially studied Accounting, but during my junior year decided that I was not passionate about the subject and switched my major to public policy and business. Although I was embarking on a much less sought-after path at Bentley, I knew this was the right decision for me, and working at the Center gave me much needed insight into what I might want to pursue as a career after I graduated. As a Research Assistant at the Center, I was able to conduct qualitative research and write a paper arguing that public health is a vital social good and should have a greater presence in corporate social responsibility standards. This Research Assistant position showed me how I could use my passion for policy issues and relate them to the business world, which is now incredibly relevant in my current job where I make financial recommendations to a housing authority based on research conducted on housing policy.
Not only did the Center teach me how to hone my research skills, but the weekly team meetings that we had gave me much needed experience presenting information to an eclectic range of individuals. Not only did we have to present to fellow members of the Center, but we were often presenting to business leaders, Bentley faculty, and well-respected educators. This was a unique experience that I do not think I would have had working anywhere else. I am incredibly thankful not only for the professional experience that I gained working at the Center, but also for the encouragement and positivity constantly displayed by the Center's team."
Peter Connolly '14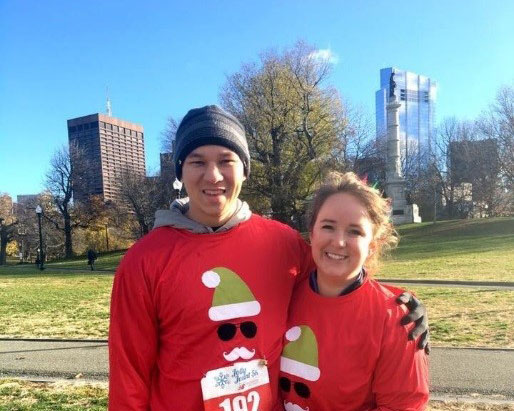 "Currently I am working for John Hancock's pricing department to create new and innovative insurance products that meet the needs of our customers. I obtained my ASA (Associate of the Society of Actuaries) in mid 2016 and I am very close to becoming a FSA (Fellow) specialized in individual life insurance and annuities. I can confidently say that the Center for Integration of Science and Industry helped prepare me for the workplace by honing my skills with data.
A lot of my time at the Center was spent manipulating and analyzing data. As an actuary I use data from a variety of sources and it is not always in a working form. I learned many good data habits along with a variety of tricks to get the data into a malleable form. The Center also gave me the opportunity to analyze data and look for trends. Looking at trends over time is a key cornerstone to being an actuary and the Center gave me the chance to develop these skills.
The Center gave me a lot of insight into how work gets done in the real world. Knowing your audience and who you are presenting to is an important skill that I was introduced to. Within any company there are departments with competing interests. Being aware of these interests and communicating yours effectively to each stakeholder is crucial.
Ultimately, I got to work with and learn from some great professionals. I am thankful for the learning opportunities and the chance to work on a great team."
Aaron Perlman '13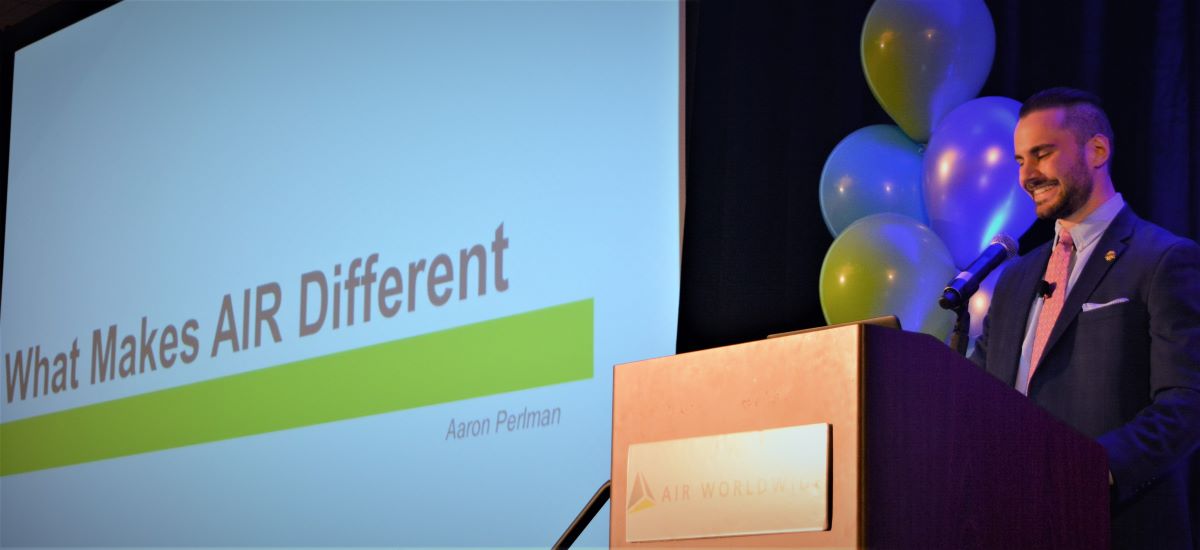 "I had the privilege of watching the Center for Integration of Science and Industry grow from an unnamed group of a few passionate professors and their trusty research assistants into a fully established research facility. My journey with started in 2011 when I began working with Dr. Ledley on a project to determine the effectiveness of cancer research and drug development since the War on Cancer was declared in 1971. Under Dr. Ledley's guidance, I translated the research and data we compiled over two years into my senior honors thesis and presented our findings to the Bentley Honors Board.
My time working with Dr. Ledley and others on the team was an unforgettable experience and one of the most valuable of my undergraduate career. What stood out most to me was the care and guidance research assistants received from the professionals at the center. It was made clear to us every meeting that our growth as young professionals was as important as the research we conducted. Focusing on open-ended and complex problems trained us to thinking critically and creatively to tackle problems.
Working at the center provided a plethora of benefits when I was a young professional looking to stand out from the crowd and interviewing for my first job. For example, it was an interesting and unique opportunity that naturally drew attention and evoked interest from the person reading it on my resume or hearing about it in an interview. My experience at the center also showed employers that I was familiar with working in a professional environment. This skill is often overlooked in school, but my time at the center gave employers confidence that I could meet deadlines and deliver work that was organized and presentable without being micromanaged. Lastly, I established a network of supportive professionals that I could go to for advice and to get a fresh perspective on career challenges.
I am currently enrolled at Columbia University pursuing a Masters in Social/Organizational Psychology. My goal is to start my own executive and personal coaching firm where I can transform executives into stronger leaders, collaborators and communicators. The relationships I made at the center helped me transition careers and start grad school because when I approached Dr. Ledley about writing a letter of recommendation, he agreed without hesitation.
Before starting at Columbia, I worked for a premier catastrophe modeling firm since graduating from Bentley. During my time there I used state-of-the-art simulations to assess the risk to insured property from natural disasters, terrorist attacks and cyber terrorism. During my interviews with that company, they were thoroughly impressed by my work at the center and later commented that the experience helped land me the job."
Ashley Rossi '13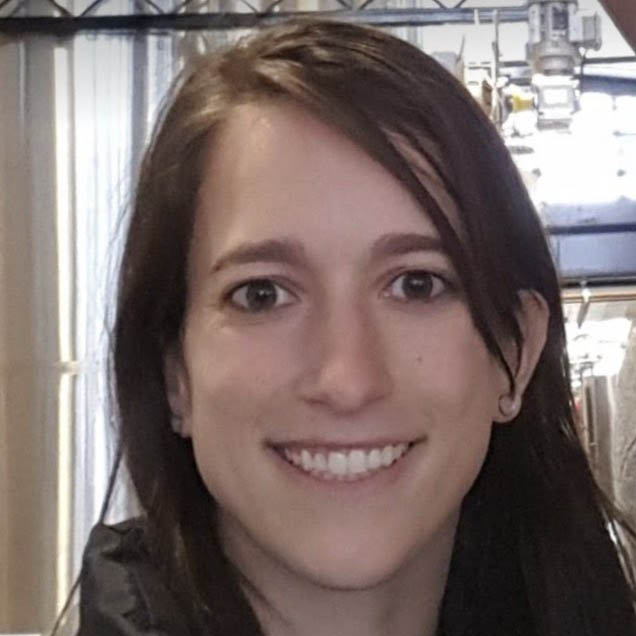 "I worked in the Center during my junior summer and senior year at Bentley. The experience I gained there was fantastic.
During my time there, I used correlation tables, multivariate regression models, and logistic curve fitting models to explore relationships, limits, and inflection points between company data and bibliometrics over time. The goal was to measure how knowledge (publications) develop while understanding the progress being made in the biotech sector.  
While applying to jobs directly out of college, the time I spent at the Center for Integration of Science and Industry was a great, hands-on experience that employers were excited to hear about. Long term, it really helped me recognize I wanted a career in data analytics. Currently, I work in the tech industry and I continue to build models and analyze big data. My career requires the ability to assess problems and scope solutions. The experience I gained at the center was key in driving my career."
Eric N. Ndung'u '12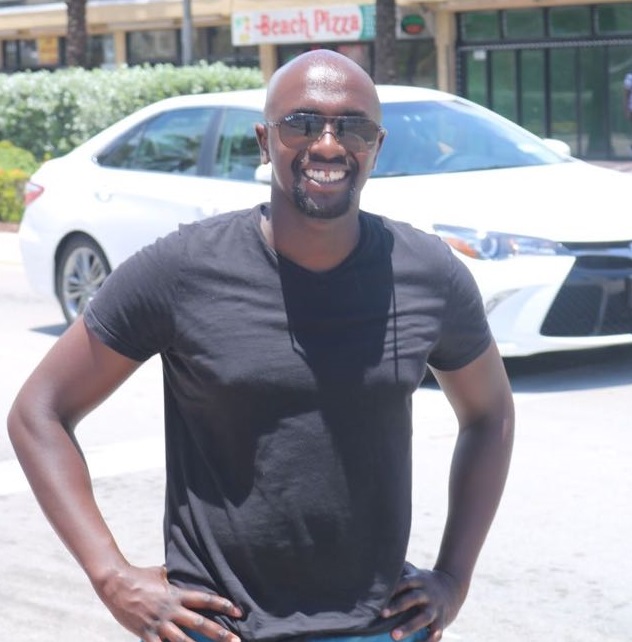 "As a Financial Planning Analyst, I work on data analysis to yield insight for various internal stakeholders on trends that influence business drivers. I model and review business cases based on product manager specs and carry out ad-hoc analytical and reporting requests. My experiences with the Center for Integration of Science and Industry and Bentley adequately prepared me with the foundational skill set that enables me to flourish in my current role.
While at the Center, I worked with a cross functional team of students, faculty, and business personnel. They cultivated a lucrative learning experience that deepened my understanding of the various fruitful projects we completed and the insightful discussions we enjoyed. In my current role, I work a lot with diverse teams ranging from engineers, sales, and product managers to build and review business cases, identify business opportunities and provide perceptive ad-hoc reports. As was the case during my time at the Center, I continue to learn from the teams I am part of now and leverage their feedback to continuously better my work process and approach.
Working at the Center exposed me to many research and analysis projects where my role revolved around obtaining data from multiple sources per the respective project specs and carrying out analysis to arrive at useful information that could be used for publications. I would then present my finds and/or give updates to the core research team and external audiences. This particular experience has come in handy in my current role as I am often requested to present information on market trends and benchmark the company's performance against them. The experience also played a big role in strengthening my presentation skills as well as oral and written communication. I continue to thoroughly utilize this skill set in my role today and have been successful in communicating key points to internal stakeholders satisfactorily.
Ultimately, the above does not begin to cover just how much my performance and what I am doing now is nurtured by my experience at the Center and Bentley. I am thankful that every day I find new ways to incorporate that experience into my post college life."
Vedat Uzdil '11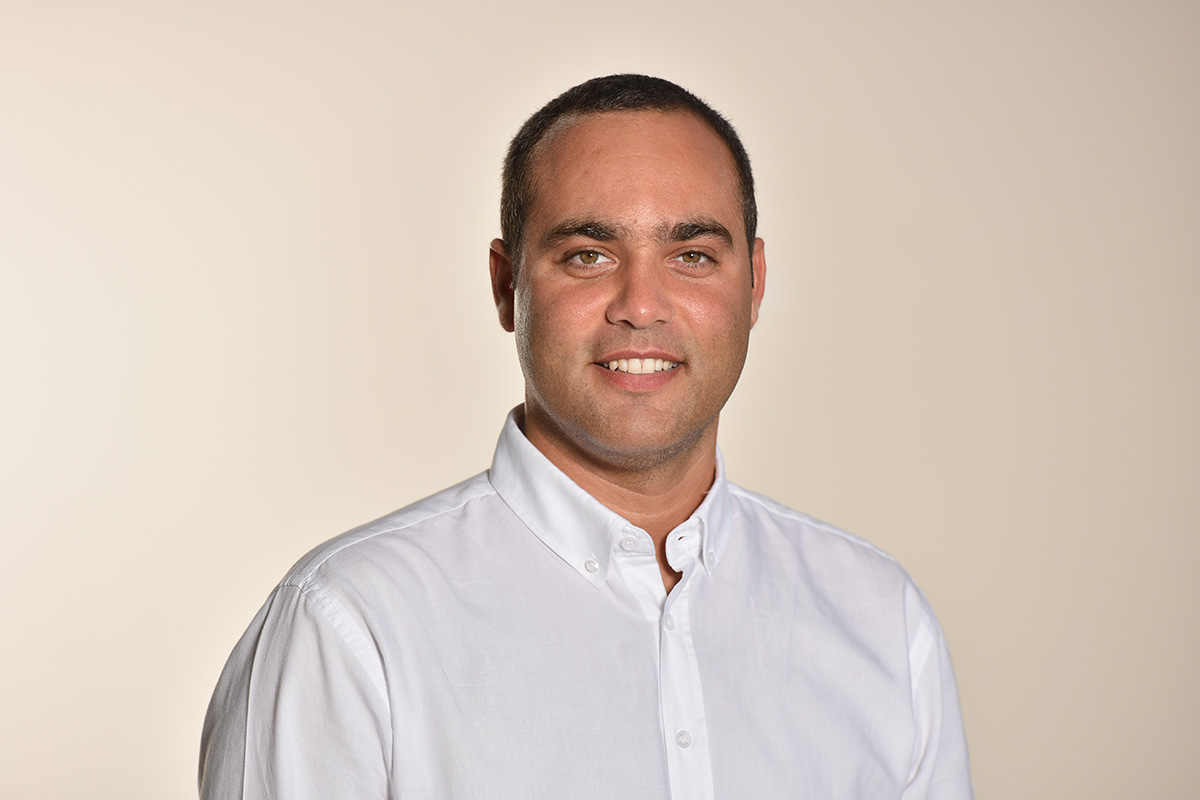 "Right after graduating from Bentley, I had the chance to work on a research project for almost a year as a research assistant at the Center for Integration of Science and Industry. The project's aim was to examine the asynchrony between the maturation of gene therapy technologies and the capital investment flowing into these technologies to finally try to explain why commercialization of gene therapy stalled. To come up with correct data and analysis, we investigated a great number of firms' investment developments as well as their product development processes. For me, it was a great opportunity to get a hold of details in healthcare industry. Currently, I am working for a firm in the healthcare industry which I wanted the most since I graduated from Bentley and the work I have done at the Center still helps me have a holistic approach to understand and analyze the developments in the industry. Through the period I spent at the Center, I had the privilege to work closely with Dr. Ledley, different faculty members and students with different focus and background from whom I learned a lot while having great fun. I am thankful for this experience which helped me shape my entire career in a way I desired the most."