From Clothing Store to College Prof
Aaron Nurick Receives Adamian Award for Lifetime Teaching Excellence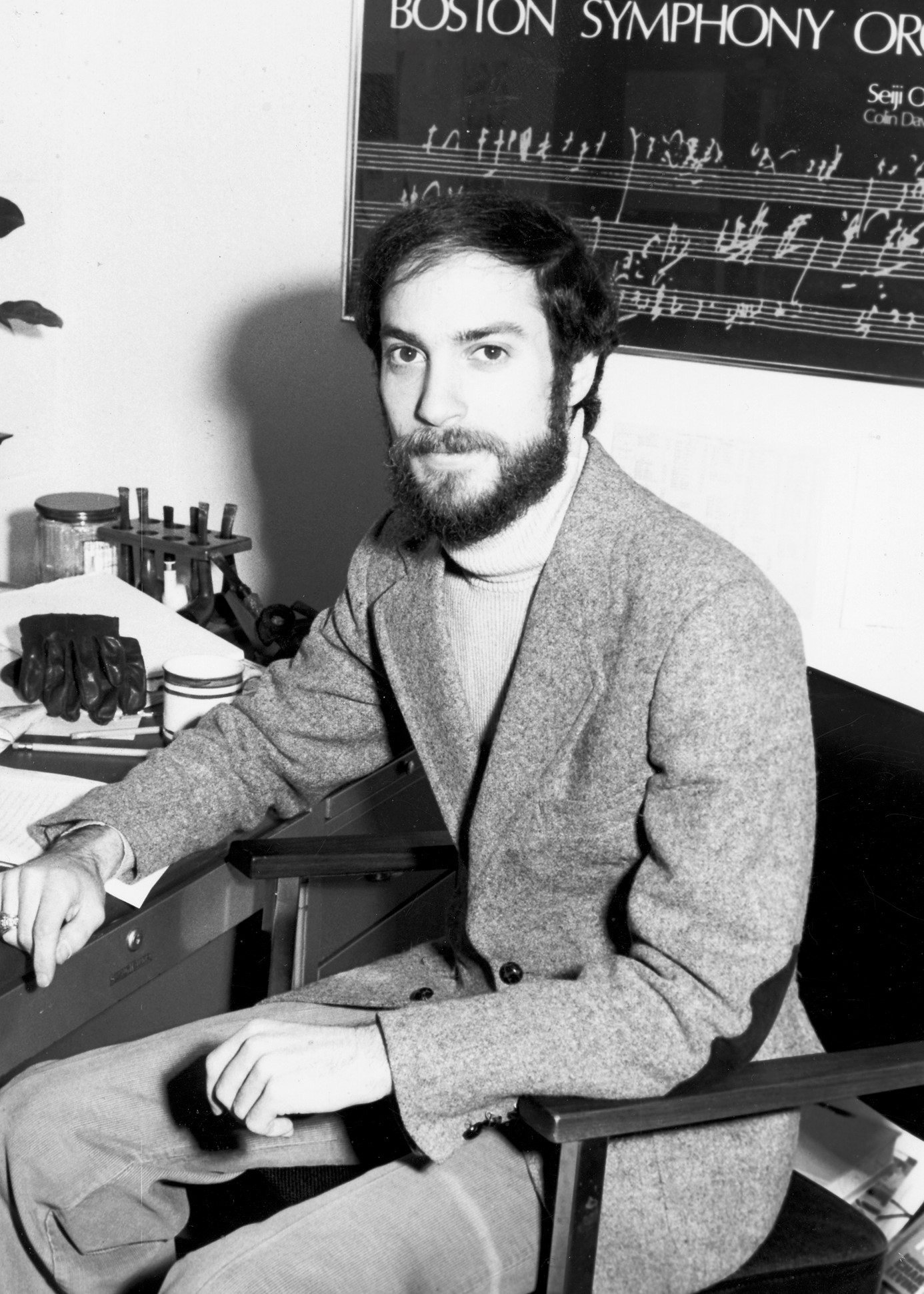 Above: Professor Nurick with President Alison Davis-Blake. Photo by Kevin Maguire.
If his classmates could see him now, Aaron Nurick says, they wouldn't believe their eyes. Growing up in Salisbury, North Carolina, Nurick admits grades weren't always a priority. "I'm pretty sure my fraternity brothers would have voted me most likely not to become a college professor," he chuckles. And yet, today, that's precisely what Nurick is: A Management and Psychology professor, he's been at Bentley for more than 40 years — and recently received the 2019 Adamian Award for Lifetime Teaching Excellence.
This milestone would surely shock his younger self. "No one in my family had ever gone to college," Nurick explains. "I didn't really have any intellectual role models." Instead of studying, Nurick, an only child, would spend his afternoons at the family business: a high-end men's clothing store — "the Brooks Brothers of Salisbury" — that his grandfather established shortly after emigrating from Russia in 1899. Although he didn't realize it at the time, the countless hours Nurick spent watching his father and uncle interact with customers would have a profound effect on his future.
Though initially unfocused, Nurick grew to be a curious and capable student, and he's grateful for his "excellent teachers" for helping him recognize his potential. This, coupled with a sixth-grade field trip to the University of North Carolina at Chapel Hill —"I instantly fell in love"— convinced him to plot a course for college. At North Carolina, Nurick majored in business, intending to later pursue a law degree. In his junior year, however, he took a required course in Organizational Behavior, and "something just clicked." This new and nuanced understanding of management, Nurick says, was "mind-blowing. Here were actual names and concepts for what I'd seen growing up in a retail store, watching my father and uncle work together to take care of their customers. Everything just made sense after that."   
Nurick was so fascinated by the subject, he immersed himself in his coursework — and soon became a standout student. "I guess you could say I finally learned how to study," he laughs. Inspired by his professors, who were "engaging and funny, and could hold a class of 200-plus students spellbound," he decided to follow in their footsteps. He enrolled in graduate school at the University of Tennessee, in an Organizational Psychology program that was both rigorous and unique, in that it focused heavily on scientific methodology. It's a distinction Nurick is proud of, and today he is a tenured professor in both the Management and Natural & Applied Sciences departments.
Aaron taught me that learning does not have a definite end. He taught me how to articulate needs, reason through options and, most importantly, how to listen to others.
Nurick began teaching at Bentley in 1979, drawn to the school not only for its smaller class size, which allowed for more interactive, hands-on instruction, but also the opportunity to define and grow its nascent Management program. It was a decision that brought more than professional fulfillment: During his first year, Nurick met his now-wife Diane Austin, who worked in Student Affairs. "She came to a department meeting to discuss counseling services for students, and let's just say I was fascinated."
Nurick credits his wife with helping him grow as an educator. "She taught me that there's much more to students than what you see in the classroom." He strives to create an environment where students feel encouraged to identify and explore their passions, just as he did in Chapel Hill. Nurick genuinely cares for his students — and it shows. As Professor and Chair of the Management Department Linda Edelman observes, "Aaron has a well-deserved reputation as one of Bentley's best teachers. He's popular among students from all majors, who value the thoughtful and supportive classroom atmosphere he creates." 
Nurick's former students echo Edelman's praise. "The impact he's had on my life is indescribable," says Evelyn Nunes '18, an analyst with Flight Centre Travel Group. "I left each class with new knowledge not only about business, but insights into everyday life." And Mitch Roschelle '83, a partner and business development manager at PwC, shares, "Aaron taught me that learning does not have a definite end. He taught me how to articulate needs, reason through options and, most importantly, how to listen to others."
Nurick holds his students in similarly high regard. "It's been a great gift, getting to know my students," he says. "Many have become really good friends, and I know their kids, too." And after an illustrious career spanning 40 years and countless classes: "I've even taught some of their kids."