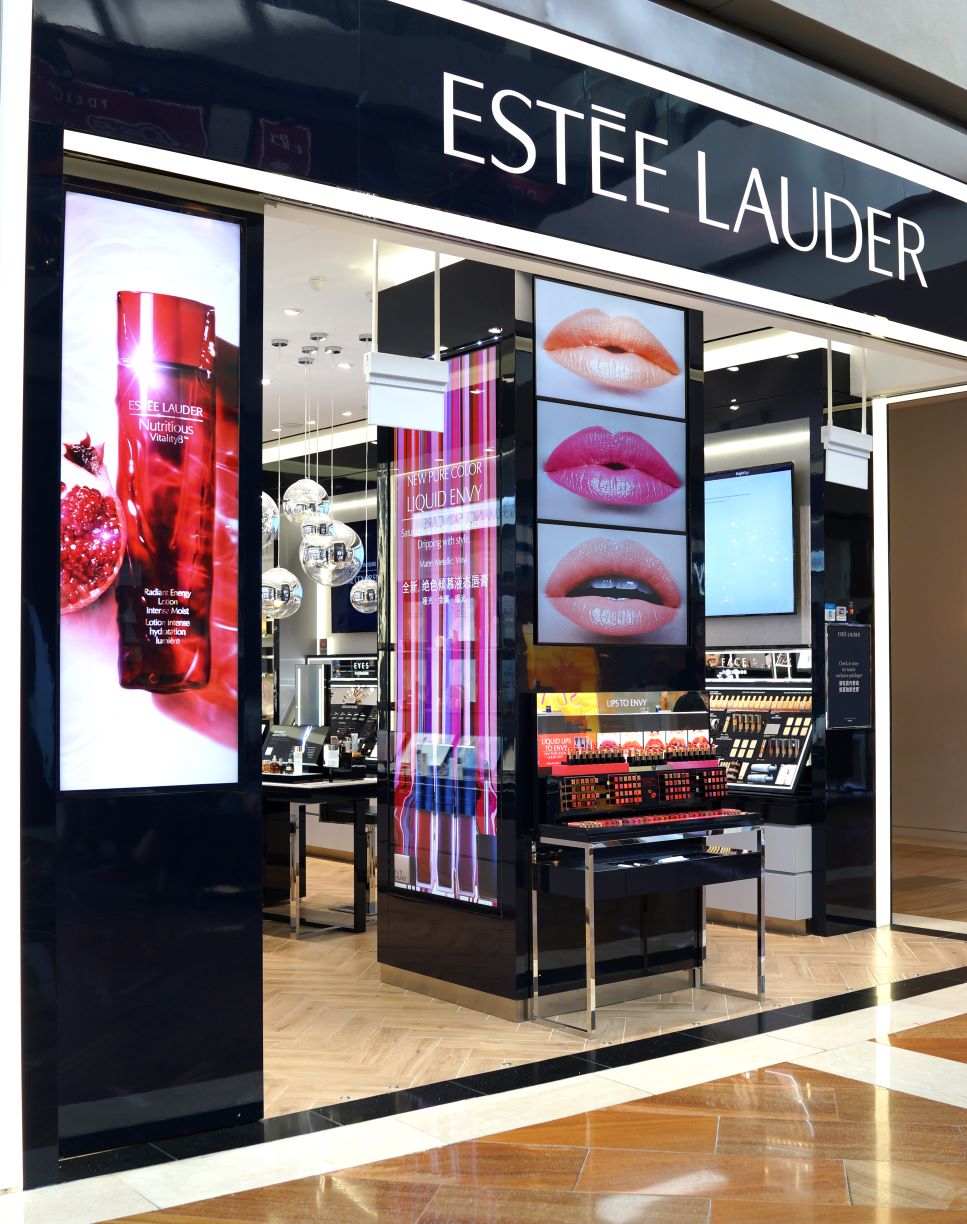 Contouring a Career in Finance
Riya Bindra '22 combines her lifelong love of makeup and financial strategy at Estée Lauder
Riya Bindra '22 was one of about 18,000 applicants for an internship at The Estée Lauder Companies, home to iconic brands including Clinique, M.A.C. Cosmetics, Tom Ford and Smashbox. But the Finance major felt confident going into her interview, drawing upon knowledge and skills gleaned from her Bentley coursework to successfully land not only the internship but also a full-time job with the company as a finance and strategy analyst. 
"To showcase beyond my technical knowledge, my professor recommended that I research and discuss a $9 billion merger that Estée Lauder was undergoing," Bindra says of preparing for the interview and applying skills she learned in a Mergers and Acquisition course. "I also talked about a project I did in an Equity Research course that focused on Estée Lauder in comparison to industry competitors, including various valuation methods to determine if the stock was over or undervalued." 
She demonstrated real-world understanding of the company and personal connection to and passion for its products. "I also touched on supply chain because I knew that a particular Tom Ford lipstick I love had been out of stock for a while."
RELATED: Vittoria Baracchi '14 finds beauty marketing for L'Oréal
The summer 2021 internship focused on researching Estée Lauder's sustainable niche fragrance brand called Le Labo. Among Bindra's responsibilities: global financial planning and analysis of planned versus actual net and retail sales.  
"I was in contact with executives from around the world to gather online, counter and brand-owned store retail data to run a profit analysis and determine which platforms exceeded and which underperformed," Bindra explains. "Based on my research, I found three new storefronts that could be opened, and I got to present that to the chief financial officer." 
Since she is a self-declared shopaholic, researching department store websites to gather data for competitor analyses was interesting and fun. More compelling than anything, however, was when she saw the potential of her work. "It's really exciting to imagine that a new location could open up based on my research."
A WOMAN'S WORLD 
In September 2022, Bindra starts her full-time job at Estée Lauder's offices on Fifth Avenue in New York City. The role includes a three-year financial strategy rotational program that focuses on developing analytical and quantitative skills by working on teams within the Estée Lauder Companies finance umbrella. This can include working with a subsidiary brand or under a division of the general finance and strategy team.  
"This is my dream job," Bindra says. "The analytical side of finance comes naturally to me, plus I love cosmetics and skincare. I got my first mascara from Clinique in seventh grade, and I still enjoy the brand today." 
As Bindra makes plans to settle into her New York City office digs, she is grateful for ample opportunities to work alongside women leaders and mentors. In 2021, The $14 billion company reported that its workforce is 84% women, with over 50% of women at leadership levels. But that kind of culture isn't necessarily new to her.
My mom taught me to put in the work and to be able to support myself before anything else.
"Growing up, we called my mother 'boss mom' because she ran our family and held a full-time job," Bindra says. "She taught me to put in the work and to be able to support myself before anything else. She told me that I could have it all and inspired me to go after my dreams."
At Bentley, Bindra was in the Women's Leadership Program. In addition to networking opportunities on campus and on corporate visits, she says "educational and empowerment events taught me how to be more assertive and skills like negotiation. I learned more about the wage gap and what I can do to address that and other gender inequality issues." 
She adds, "Honestly, I was worried about being a woman in a male-dominated career field like finance, but all of these experiences have helped me to move forward with confidence."
As she moves forward through the next three years of her rotational program at Estée Lauder, Bindra looks forward to the experiences that will deepen her passion for the industry — and will "make up" the start of a beautiful career. 
RELATED: The Future of Finance is Female