The Future of Finance is Female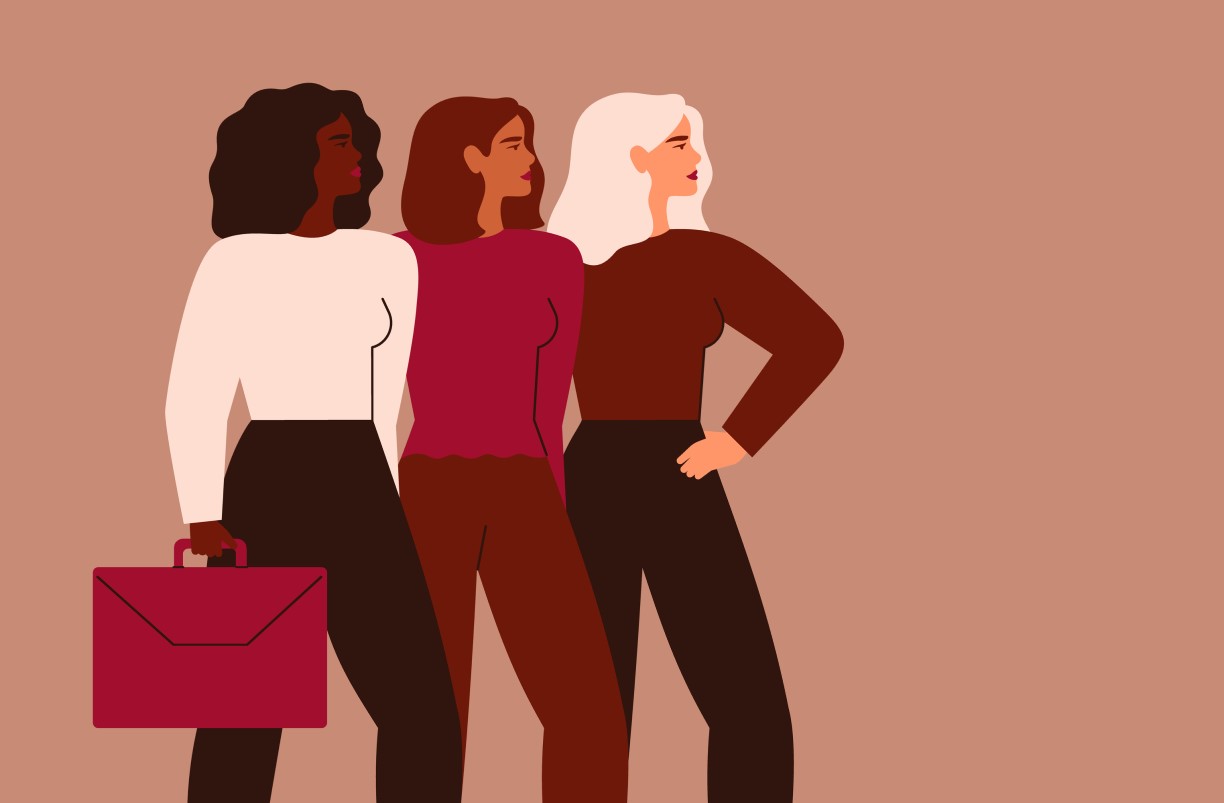 Graduates' success underscores importance of closing the gender gap
When it comes to gender parity, finance is one of the last frontiers.  
Since 3000 BC, when the Babylonians created the world's first banking system, money management has been viewed as the province of men. Gender bias has proven both persistent and pervasive, creating significant barriers to success: In 2020, women accounted for more than half of all entry-level finance roles, but just 26% of C-suite positions and 22% of corporate boards. And even when women successfully climb the corporate ladder, they're far less likely than their male counterparts to be in revenue-generating roles. 
Hometown: Bangalore, India
Bentley Degree: Master in Finance (Analytics) 
Notable Campus Activities: Student manager, Trading Room; ambassador, WorldView program; research assistant, Center for the Integration of Science and Industry
Why Bentley? Pursuing my graduate degree at Bentley is one of the best decisions I've ever made. I was initially drawn by the program's high ranking [#2 in the U.S. and #42 in the world in 2020, per the Financial Times], but it was the university's supportive culture for women that proved the deciding factor.  
I remember going to the admissions office for the first time and noticing the Center for Women and Business across the hall. How many colleges have something like that? And it wasn't just there for show; rather, at each stage of my admissions process, I met a woman who was proud of Bentley's culture and committed to empowering other women. I was so impressed by the warmth and support I encountered that I never considered other colleges.  
The Female Factor: It's regrettable that women continue to face gender inequality. Despite being as competent as men, we're not trusted in positions of leadership. Women have consistently demonstrated their ability to multitask, make impactful decisions, take control of their jobs, manage and assist others; essentially, all the qualities required of a CEO, but the preference is still for men. 
Until recently, however, I'd never experienced bias firsthand. Then I interviewed with an investment banking company. The hiring manager told me afterward that I'd be a good fit for the job, especially since I "tick a lot of boxes when it comes to diversity." Yes, I happen to be an international student and a woman, but my skillsets and experience speak for themselves.  
I believe it is everyone's responsibility to fight for a world where individuals are recognized for their talents and abilities, rather than judged by their physical appearance. My advice to other female Bentley students is to never say no to any opportunity at any stage of life, and never settle for less than you deserve.  
Impactful Internship: I had a fantastic learning experience at Raven360, a Boston-based SaaS (Software as a Service) startup whose sales team is led by women. I really appreciated the corporate culture, where everyone felt free to express opinions, raise concerns and recommend solutions. This is something I hope to foster throughout my career. We all have a leader within us; we just need the right environment to nurture it. 
What's Next? I'm excited to join JP Morgan as associate vice president for credit risk. It's a fantastic opportunity to shine and grow using all the skillsets I've gained over the years. I also hope to give back to any members of my Bentley family looking for support with professional development. I was fortunate to have a lot of people help me when I needed it, and I promised myself then that I'd do the same for others whenever and wherever I can.  
PROFITS THAT HELP THE PLANET
But as Bob Dylan might be pleased to note, the times they are a-changin'. The financial world is realizing that diversification is as essential to building a dynamic and productive workforce as it is to creating a successful stock portfolio. Indeed, according to global consulting firm McKinsey, companies with women on their executive teams are 25% more profitable than companies without.
What's more, women are the driving force behind one of the industry's fastest-growing sectors: sustainable investing. Also known as ESG, or Environmental, Social and (Corporate) Governance investing, it's a strategy that emphasizes making a difference as much as making money. From climate change and human rights to affordable health care and renewable energy, investment options directly address a variety of social, environmental and ethical concerns. Introduced in the 1970s, sustainable investing today comprises more than $30 trillion annually in global assets.  
Hometown: Chelmsford, Massachusetts
Bentley Degrees: Bachelor's and master's degrees in Finance; minor in International Affairs 
Notable Campus Activities:  Founder and president ('19-'20), Bentley Sustainable Investment Group; Bentley MicroFinance Group; fellow, Center for Women and Business 
Why Bentley? The Advanced Standing program offered me a way to develop financial expertise through engaging coursework that mirrors real-world experiences. I also appreciated the diversity of the program. On one team, I worked alongside an international student from China, an experienced auditor with a military background, a new father with a background in the energy space, and a skilled coder from Southern India. Sharing our unique backgrounds, experiences, and skillsets helped broaden my global lens and emphasize the importance of teamwork.  
The Female Factor: When it comes to including women at work, it's not just about a bigger paycheck. It's about equal access to opportunity and the ability to be seen as a decision-maker in the room. It's critical that we empower ourselves and others to achieve gender equality. Men must become allies who support changes in the workplace culture, while women must commit to empowering, mentoring and sponsoring each other.  
My advice to other females entering a male-dominated industry would be this: Stop thinking about it as a downside and consider it an advantage. As a woman, bringing a diverse perspective to a team is exactly what companies need to drive smarter and stronger decision-making.  
On Sustainable Investing:  Women are really leading the charge to bring ESG to the forefront. One reason why is that there are more female investors now than ever before, and they're playing a more active role in how and where money is circulated into the economy. Women are also more likely to want portfolios with a purpose. Driven by a dual mandate — financial outperformance and value alignment — they look for investment options with demonstrated social impact.   
What's Next? After graduation, I joined Moody's Investors Service as an analyst in the Structured Finance Group, where I was involved in asset acquisition and managing our existing credit portfolio. I've just been named to a new role: As a sales development representative, I'll be working with a broad range of clients, from community banks to asset management firms to government agencies, helping them grow their businesses.
A FINANCIAL FORCE
That women constitute a formidable financial force comes as no surprise to Claude Cicchetti, senior lecturer and director of the Masters in Finance program. "Not only are more and more women choosing our Finance, Corporate Finance and Accounting, and Economics-Finance programs," he notes, "they're also serving as leaders for most of our finance-related extracurricular activities."  
Since he began teaching at Bentley in 2012, Cicchetti has seen consistent growth among female students choosing all three finance majors. The university's Advanced Standing in Finance program — an accelerated track of study where high-achieving students complete both a bachelor's and a master's degree in just four years — has proven particularly attractive for both women and students who identify as BIPOC (Black, Indigenous and People of Color). In fact, the diversity rate for the program's Class of 2023 is even higher than that of the university as a whole. 
Female students are also having a major impact outside the classroom. One notable example: Yasmeen Alwani '20, founder and first president of the Bentley Sustainable Investment Group, a student-managed fund responsible for a portion of Bentley's endowment. Alwani notes that the group's success extends beyond astute investments. "We consciously built a culture based on collaboration, excellence, integrity and inclusion," she says — the same qualities increasingly viewed as essential in the corporate world. 
Hometown: Wolcott, Connecticut 
Bentley Degrees: Bachelor in Corporate Finance and Accounting; Master in Finance 
Notable Campus Activities: President ('20-'21), Bentley Sustainable Investment Group; Women's Leadership Program; Student Government Association 
Why Bentley? The Advanced Standing program has an undeniable reputation for excellence and incredible job placements, but I found the elective courses — things like socially responsible investing, equity research and mergers and acquisitions — particularly compelling, since I could tailor my degree to my personal interests. The program does an incredible job of preparing you for the kind of things you'll be doing in the corporate world after graduation.   
The Female Factor: I've found that men often assume women will take care of all the administrative or secretarial needs, especially in group projects. For example, always being the notetaker, timekeeper or scheduling the Zoom meetings. I've also seen male colleagues make the same point a woman just made, but he receives praise while she's ignored. When this happens, to me or to my female classmates, I make sure to call it out. It's as easy as saying, "Great comment, Sarah, can you repeat that for everyone else to hear?" or "Thank you, Tom, for summarizing what Sarah said."  
I learned about the confidence gap — that women are less self-assured than men — in the Women's Leadership Program. Now that I'm aware that women consistently underestimate their abilities, and are less likely to negotiate salaries or apply for positions unless they meet the full criteria, I can check myself when my own confidence falters. To my fellow female Bentley students, I'd say this: Be confident in yourself, your thoughts, your ideas and accomplishments. You worked hard for your Bentley education and to be where you are today, so don't let anyone else (including yourself) convince you otherwise. 
Impactful Internships: I learned so many important lessons from my internships with Eaton Vance and Cigna Investment Management. One is to never be afraid to ask questions. No one expects interns or entry-level employees to know everything, but if you're scared to ask for help, you'll miss out on important opportunities to learn and grow. Another is to nurture your relationships with coworkers. You never know when having an ally vouch for you during a project or hiring decision could be vital.   
What's Next? I'm joining Silicon Valley Bank, which focuses on tech and life science companies. As part of the Associate Development Program, I'll provide support across various departments, including energy resource innovation, private equity services, sponsor finance and more. Science and innovation have always been extremely exciting to me, so I'm really looking forward to working with startups and established companies that disrupt the technology industry, improve healthcare, and create more sustainable practices. 
BENTLEY AND BEYOND
Women have played equally pivotal roles in the success of other campus organizations, including the Bentley Investment Group, which recently elected Finance major Nicole Castelblanco '23 its president. (The group, a campus fixture since 1997, welcomed its first female president, Ashley Lacey '16, five years ago.) Others, including the Bentley Microfinance Group, which awards loans to small business owners looking to extend their reach; the Graduate Finance Association; and the Hughey Center for Financial Services (better known as "The Trading Room"), have also benefited from strong female leadership. 
Given such a track record, Cicchetti is confident that female Falcons will continue to prove they're a financial force to be reckoned with. After all, he says, "They raised the bar here at Bentley; why not on Wall Street?" 
Evgeniia (Eve) Samsonova '19
Hometown: Naberezhnye Chelny, Russia 
Bentley Degree: Master in Quantitative Finance 
Notable Campus Activities: President, Graduate Finance Association; Bentley Investment Group 
Why Bentley? During my undergraduate studies at the American University of Bulgaria, I developed a deep interest in finance. However, at that time the school didn't offer a separate finance program, only a minor. I learned about Bentley through the Financial Times rankings, and was so impressed by the Master in Finance program. I appreciated the variety of elective courses, and how all of my professors were really engaged and constantly providing us with real-world examples.  
The Female Factor: Honestly, I've never experienced discrimination based on either my gender or nationality. My advice for anyone, female or male, interested in finance would be this: Be curious and open to what the world has to offer, and be willing to work hard to make things happen.  
Lessons in Leadership: During my time at Bentley, I was involved with several campus groups that allowed me to develop my leadership skills and provided real-world experience to complement my classroom learning. With the Bentley Investment Group, for example, our decisions directly affected a portion of the university's endowment. Running the Graduate Finance Association showed me how to stay organized, lead a team, and communicate effectively with different stakeholders.  
What's Next? Since graduating, I've been at Peak State Ventures, a venture capital fund focused on technological innovation, healthcare and education. As part of the investment team, I help with lead generation, market research and due diligence for potential partner companies. I truly love my job, because I get to work with amazing, inspiring people and learn about new technologies and emerging markets.