Coronavirus Chronicles
The pandemic college transition is difficult. One professor invited students to journal it.
Bentley lecturer James Fitz Gerald recognized that the transition to college for first-year students is difficult enough — never mind in a worldwide pandemic. So he invited them to write about it. 
"COVID-19 had shifted the order of things, dramatically altering students' personal, social and academic lives – both on campus and off," says Fitz Gerald, who is a lecturer in English and Media Studies and teaches an Expository Writing course. "As a teacher and researcher in the health humanities, I wanted to offer my students an outlet for expressing themselves in a safe and nonjudgmental setting."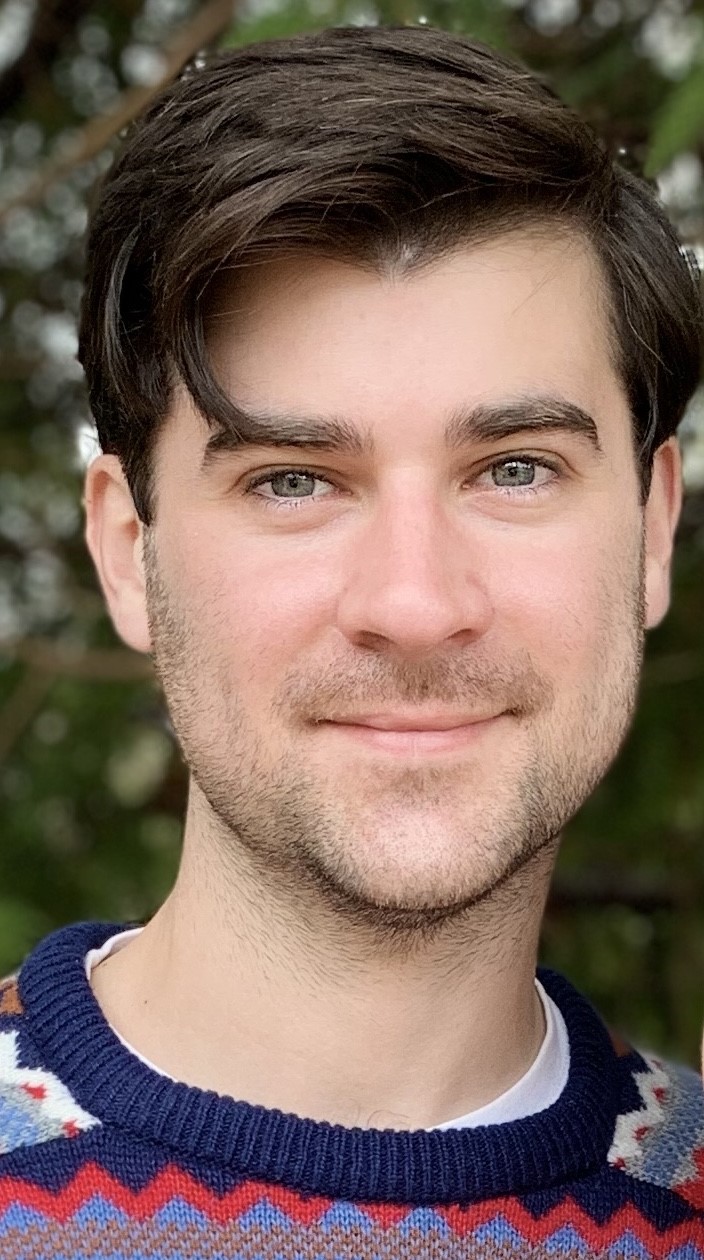 One of the first assignments for the Expository Writing course was Coronavirus Chronicles, an online journal where students are presented with a series of prompts to reflect on their experiences — concerns, hardships and revelations — during the pandemic. Fitz Gerald says that while the stakes of the journal are low — students are not graded and can respond at their own pace — the dividends are high. 
"Students have discussed the fractures in their social lives, have thought about the political and economic valences of health, and have dwelled on the limits, as well as benefits, of remote learning," Fitz Gerald explains. "This assignment and the course are centered around subjectivity, essentially their sense of self."
Lauren Sloane '24 was excited when she heard about the assignment on the first day of class. "I was almost surprised that a professor would allow us to take the time to write on our experiences throughout the pandemic and count it as an assignment. During this experience I found that getting my thoughts down on paper helped relieve stress and also was impactful. I always find that when something is bothering me or there are words that I just want to get out, writing is the perfect solution."
The prompts really dug deep in regard to what it was like before the pandemic ... I learned many things about myself through each of these questions.
Sloane's favorite writing prompt had a few layers: What has proven most challenging so far this semester, given the current state of things? Has adapting to distance learning, and more generally the college experience, been difficult? On a different note, have there been any silver linings during the pandemic? Have you found anything out about yourself, or about those around you, that you hadn't recognized before?
"This was my favorite journal prompt because it was given at the beginning of November when midterms had just ended, and I had definitely gotten used to the whole college experience," recalls Sloane, who serves as first-year liaison of Hillel, a student organization supporting Bentley's Jewish community. "I felt like at this point I had more of an understanding of college life. I was also able to address any difficulties or challenges that I was facing as well as reflect on what I had been learning in my classes and the other students who I had met."
Oren Rubin '24 at first thought the online journal was "just another homework assignment" — about a frequently talked about subject. But his perspective quickly changed. "For the past year, everyone has been asking how I'm doing with COVID," says Rubin, who is from Long Island, New York. "But getting specific prompts and writing it down was different. It was like I was talking to myself about my experiences. Reading it back was interesting."
Annette Choy '22 Finds Her Voice
In a sense, it validated his experiences. "I was thinking about things, but to see my thoughts put into words confirmed what I was feeling."
It also challenged Rubin to consider the evolution of his COVID experience. "The prompts really dug deep in regard to what it was like before the pandemic, how friendships have changed, what it was like going into college and even silver linings of the pandemic. I learned many things about myself through each of these questions."
Fitz Gerald agrees. "When you engage in the process of writing, you often start to figure things out about yourself and the world around you that you didn't think about before you started the writing. The journal has, in this way, served as a therapeutic tool for the expression of intentional thoughts, bringing critical awareness to often unacknowledged feelings, emotions and experiences during a uniquely challenging time." 
And while conversations about COVID can be difficult, Fitz Gerald adds, many students are insistent upon having them. He cites the words of one of his students: "If people just completely stop talking about the virus, they will stop understanding the horrific impacts it has had on the world."