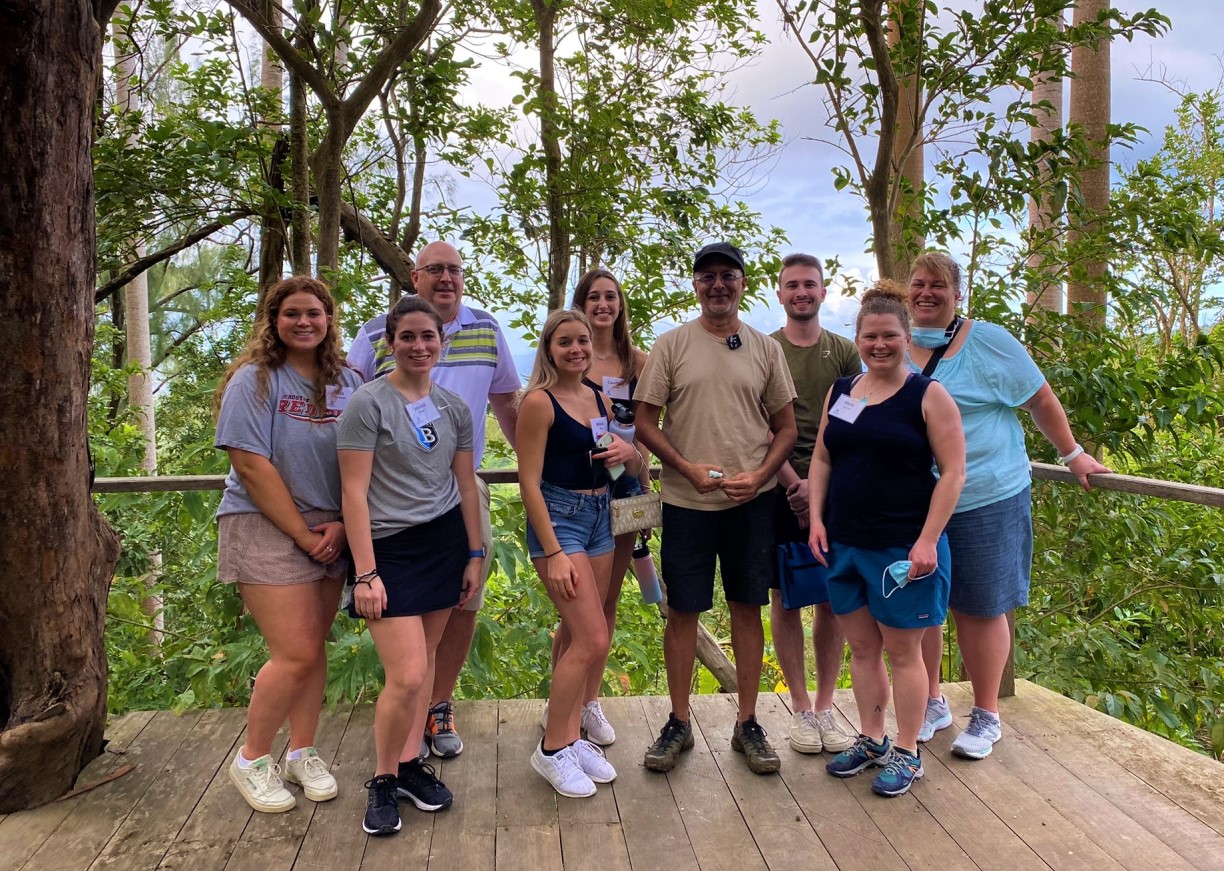 Coco Hill Forest owner Mahmood Patel (fourth from right) showed Bentley students how he's using agroforestry to sustain the island's biodiversity.
Island of Innovation
In Barbados, graduate students discover how local businesses are making sustainability a priority
Barbados is perhaps best known as the birthplace of rum and Rihanna. But the Caribbean island nation has far more to offer than sugar cane-derived spirits and pop music superstars, as six graduate students from Bentley's Masters of Accounting and MBA programs recently discovered firsthand.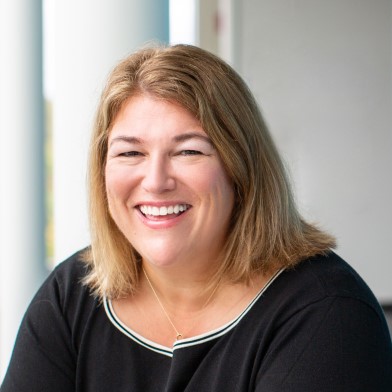 Accompanied by Tracy Noga, Wilder Teaching Professor and professor of Accounting, the students spent eight days in Barbados for "International Corporate Governance and Corporate Social Responsibility: A Case Study of Barbados," a Bentley Global Business Experience (GBE) course. Organized by the Cronin Office of International Education, GBEs are faculty-led, three-credit classes that offer graduate students immersive learning experiences in other countries.  
Noga and colleague Jill Brown, Heiken Professor of Business Ethics and professor of Management, developed the course to give students an in-depth look at how corporations operate in emerging economies. "Businesses are incorporating in the Caribbean at a rapid rate," Noga notes, pointing out that the region, once known for its relaxed approach to corporate governance, has focused on sweeping reforms in recent years.  
The Caribbean also has a growing reputation for "green finance" — financial initiatives that achieve economic growth while protecting the environment. Among its neighbors, Barbados is notable for its commitment to combating climate change: In 2019, the Bajan government announced plans to replace fossil fuels with renewable energy sources and make the island 100% carbon neutral by 2030.   
To meet this ambitious goal, businesses in Barbados are implementing a wide range of ESG (Environmental, Social and Governance) initiatives. And it's this commitment to sustainability, Noga says, that makes Barbados an ideal destination for Bentley students to explore. "Globalization is our reality. You can't be successful in business today without understanding how your company affects people and the planet." 
Seeing how companies operate in Barbados gives me a greater appreciation and understanding for how business is done in other parts of the world.
SERIOUS ABOUT SUSTAINABILITY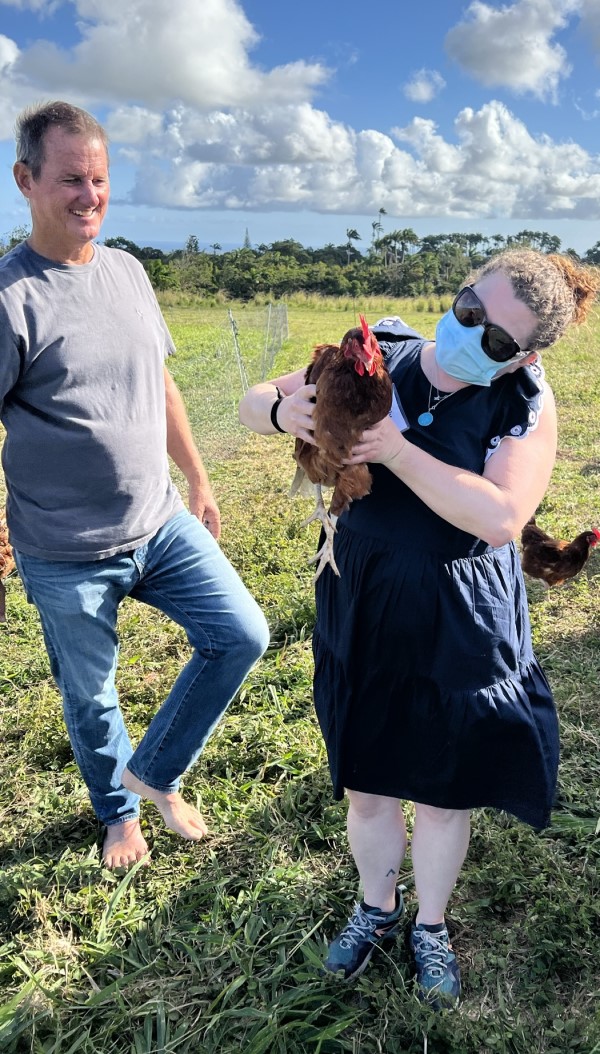 With the help of two Barbados-based Bentley alumni — Clinton Gittens MBA '03 and Nanda Neng '04 — Noga and Brown organized on-site visits with nearly a dozen local businesses. In addition to established financial institutions like the Barbados Stock Exchange, CIBC First Caribbean and the Central Bank of Barbados, students met with smaller businesses whose sustainability strategies are already making a difference on the island.  
Among them is Williams Industries, Inc., a conglomerate with diversified holdings throughout the Caribbean, including waste recycling, water desalination, and solar and wind energy ventures. Founded by Ralph "Bizzy" Williams — an eco-conscious entrepreneur who invented a solar-powered catamaran and helped the Barbados Transport Board convert their entire bus fleet from diesel to electric power — the company "is one of the reasons why Barbados is leading the way," in regional sustainability efforts, Noga says.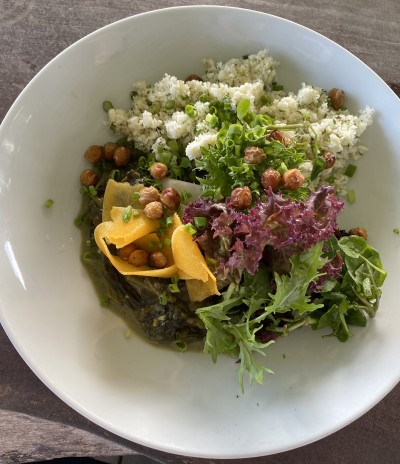 Students also met with the owners of Coco Hill Forest, Walkers Reserve and PEG Farm and Nature Reserve, three different ecotourism enterprises that share a common goal of developing and maintaining the island's biodiversity. As Molly Connors MBA '22 explains, British colonization took a huge toll on Bajan agriculture. "Monocropping from the sugar cane industry badly degraded the soil, to the extent that Barbados is now forced to import roughly 85% of its food."  
All three organizations are working to restore the island's ecological health and eliminate food insecurity. Agroforestry efforts at Coco Hill, for example, have reintroduced or preserved more than 80 varieties of fruit trees, spice plants and medicinal herbs, while the 277-acre farmlands of Walkers Reserve support a variety of organic food crops, including bananas, pineapples, and cashews. These efforts are funded via the nature walks, guided hikes and other ecotourism activities offered at each site.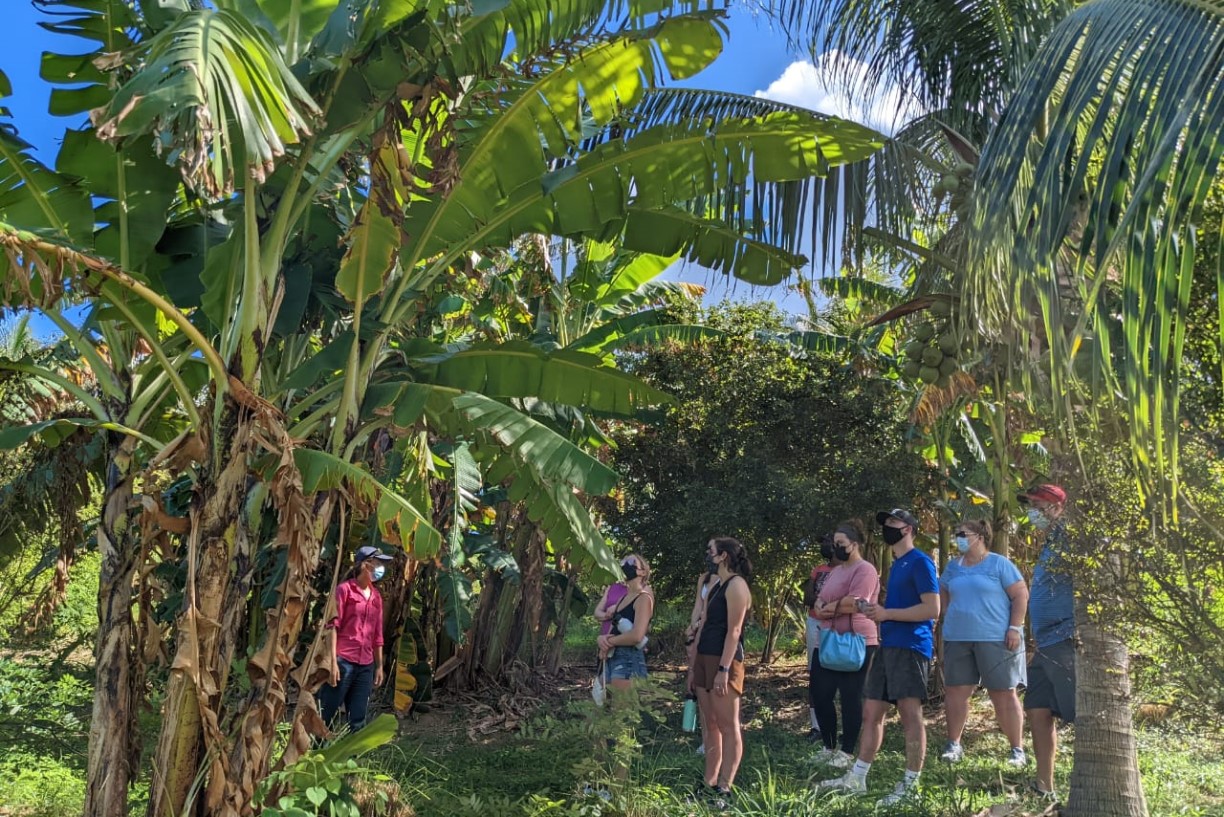 RELATED: Going Beyond Going Green: Bentley's Student Sustainability Leaders
CULTURAL CONNECTIONS 
For Connors, these visits were nothing short of inspiring. "I learned how challenging it can be to be profitable in a sustainable way, especially if you're starting out with limited resources. But it was great to see how creatively the Bajan people are thinking about this issue, and how determined they are to build a better future." 
Jessica Chicko MSA '22 was similarly impressed. "Everyone we met was so passionate about sustainability." She notes that, while Barbados itself isn't a major greenhouse gas producer, its very existence is threatened by the coastal erosion, rising sea levels and more frequent and more powerful hurricanes associated with climate change. "It was eye-opening to see how much the environment factors into business decisions for a small island like Barbados, as opposed to, say, the United States."  
For Chicko, the opportunity to meet with Bajan business owners proved invaluable. "I find that I learn best from hands-on experiences. Our company visits allowed us to ask questions and gain insights about local businesses that we could never have gotten from reading about them in a book. 
"Travel programs like these are a big part of what makes Bentley so special," she continues. "Seeing how companies operate in Barbados gives me a greater appreciation and understanding for how business is done in other parts of the world."   
The Bentley Bond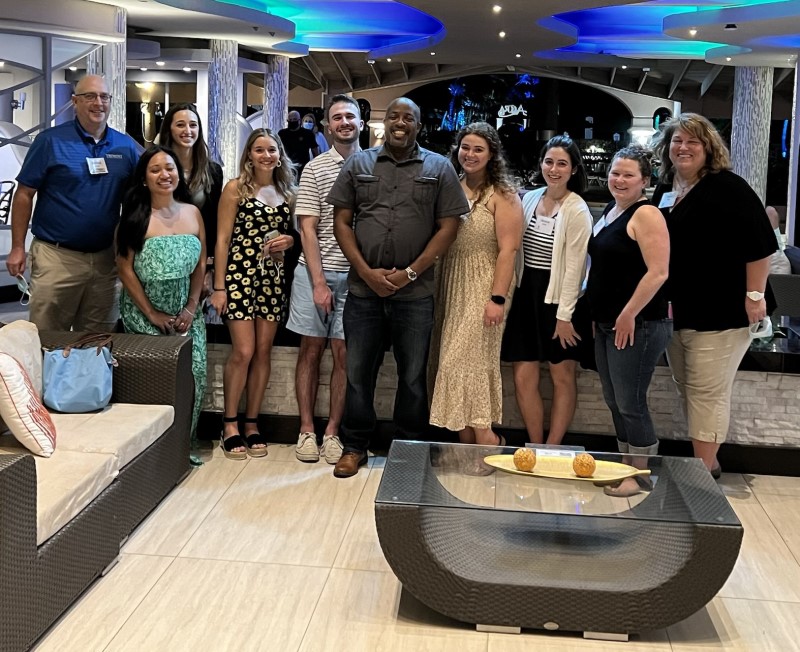 "As Bentley alumni, we should always be ready and willing to extend a helping hand to our fellow Falcons," says Clinton Gittens MBA '03. Born and raised in Barbados, the founder of Polymorfx Innovativ, a marketing and business consulting company, proved true to his word when he learned a group of graduate students were planning a visit to the island. 
As the trip marked "one of the first times members from my alma mater would be coming to this part of the world," Gittens was eager to connect students with innovative leaders in the Bajan business community. Reaching out to friends and colleagues, he helped arrange nearly a dozen site visits.  
"It was an honor to play the role of local coordinator," Gittens says, noting that alumna Nanda Neng '04, who recently moved to Barbados, provided additional support. The two had met during their time at Bentley, and Neng reached out to Gittens for details about the island's Welcome Stamp program — which offers remote workers special 12-month visas — before relocating from New York City to the Caribbean. 
Both Gittens and Neng were excited to join the Bentley delegation for dinner the night of their arrival. "It was great to meet everyone face-to-face," Gittens says. "Hearing about the students' experiences at Bentley brought back some wonderful memories."  
He notes the Bajan business leaders he contacted "were delighted to host the Bentley group and look forward to doing so again in the future." He also wants to encourage other Falcons to reach out if they're visiting the island. "Whether they're here for a vacation or job interview, I'm happy to help ensure their trip is a success." After all, "as Bentley alumni, we need to look out for and support each other in any way we can."