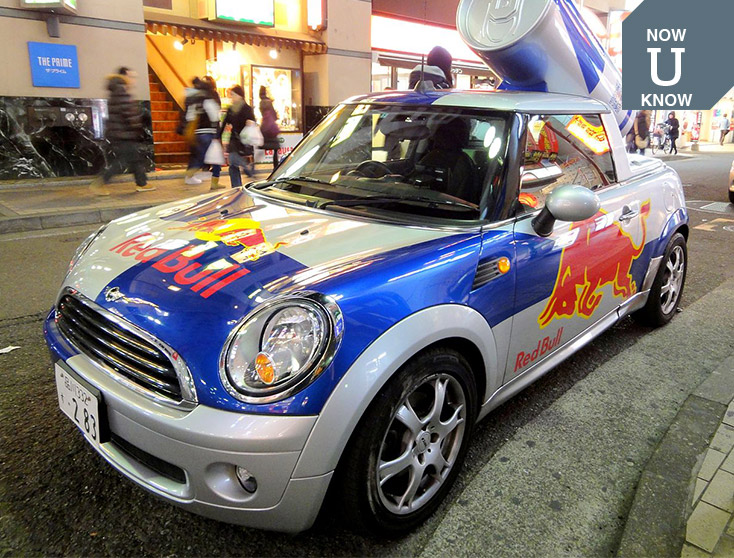 Advertisers are crazy about the millennial generation. Now top brands have landed on a radical new way to seduce the largest consumer demographic in the modern era. They are subtly leading them into a deep relationship that is as fascinating as it is foreign. And it's all leveraged by millennials' aptitude for electronic devices, something that 80 percent of respondents to Bentley University's PreparedU study said will enable millennials to transform the workplace. Could it also change the global consumer landscape?
Red Bull Media House, the energy drink brand's global media company, is an industry leader on this front. It adopted Facebook, Twitter, Instagram and YouTube early on but truly set itself apart by sponsoring high-profile stunts that earned consumer loyalty all over the world without overtly making a pitch for its product.
One of the most successful featured Felix Baumgartner making a freefall jump from 24 miles above the earth. He became the first human to break the sound barrier without engine power — and the branded event rocked the social media stratosphere. The live webcast racked up 52 million views.
In the following six months, Red Bull sales rose 7 percent to 1.6 billion in the U.S., according to market research firm Information Resources Inc.
Marc Resnick, professor of Information Design and Corporate Communication at Bentley, uses Red Bull to illustrate the future of marketing. He says innovative brands no longer interrupt consumers with television and magazine advertising or pop-ups. They provide useful content that will generate discussion.
"Millennials are part of a shift," says Resnick. "Give the consumer something that is really valuable to them and make sure they associate it with your brand. Develop yourself as a trusted source."
He says the message is: "I know you. I know what you like best. You will come to me first every time."
This is a far cry from advertising as we've known it, says Jeffrey Rayport, founder and chairman of Marketspace LLC, a strategic advisory practice.
The approach is pushing traditional boundaries, says Rayport in the Harvard Business Review. He lists examples: Demand Media, Skyword and BuzzFeed have created both text and video to go with commercial messaging and encourage consumers to engage. Rolex links its online display ads to a survey of concerts and operas designed to appeal to its demographic. Fidelity places full-page ads in major papers that invite readers to download political insights from the company's expert panel.
"No matter how worthwhile your message," says Rayport, "competing for attention simply by yelling louder across the proliferating array of media platforms is not a sustainable strategy."
Bill Albert, executive director of Bentley's User Experience Center, says people are fed up with conventional ads that are becoming ever more visible and intrusive.
Jarring pop-up ads began appearing on our computer screens a decade ago and now they're taking over the screen, Alpert says. "At what point does the advertiser begin to cross the line? What is OK? How far do we go?"
Now we have to interact with the ads that jump out at us. We minimize and ignore them or pay to have them turned off. "It's a cat and mouse game with millions," says Albert, who has co-written several books about the online user experience.
The digitally savvy younger generation is unlikely to tolerate the situation for long, says Albert: "I think the millennials are very well suited to criticize this kind of game."
We can see the influence of Gen Y in other ways in the advertising world's growing presence on social media. This was captured wonderfully by Stuart Elliot, advertising columnist for the New York Times, in a piece about the Association of National Advertisers' 100th anniversary meeting.
Speakers used terms like "fans," "like" and "hashtag" almost as often as "touch points," "benchmark" and "prioritize," says Elliot.
We learn that Marc Pritchard, global marketing and chief branding officer at Procter & Gamble — the world's largest marketer by spending — said: "We are at the start of one of the most exciting eras in brand-building history."
He described the social media success of the "Smell like a man, man" campaign for Old Spice at length, giving examples such as the 140 million times that Old Spice video clips had been viewed on YouTube. The brand's followers on Twitter increased by 2,700 percent.
Elliot tells us that another speaker, Mark Baynes, vice president and global chief marketing officer at the Kellogg Company, outlined how social media was feeding the effectiveness of a Pop-Tarts campaign aimed at teenagers. Among the social media outlets for the campaign, which carried the theme "Pop-Tarts LOL," were Facebook, MySpace, Photobucket, Twitter and YouTube. On Facebook, where more than 2.3 million users said they liked Kellogg's Pop-Tarts, there were over 11,000 page views a day.
A recent report by Nielsen and Vizu, a research company owned by Nielsen, shows that brands think they might be turning a corner, specifically when it comes to social media.
The report examined the opinions about social media marketing among more than 500 digital media professionals. The study found that nearly 90 percent of advertisers are using social media products, such as Facebook and Pinterest, as well as Twitter.
Three quarters of the companies say they are spending more for social media content — and some are dedicating more than 20 percent of their budget toward it. "Advertisers are starting to look at social media as an integrated part of their advertising strategy," says Jeff Smith, the senior vice president of product leadership.
According to Adweek, Susan Wojcicki, senior vice president of advertising for YouTube, says the industry is rapidly moving to a model where the user is choosing to view an ad.
About 70 percent of ads on YouTube are now TrueView, which means the viewer has to choose to watch the video or there's no charge. A Pepsi ad featuring race car driver Jeff Gordon pretending he's going undercover to buy a car got 33 million views, she says.
Millennials are meeting advertisers at the convergence of technology and digital. An essay on advertising in literary magazine n+1 encapsulates the shift:
"In the past we imagined a regime of total advertising as thoroughly desensitizing: you would be shown more and more ads for more and more things you didn't need and couldn't even want," says the essay.
"Truly perfect advertising, the ad-topia of the near future, will be different — personalized as well as pervasive. Tucked inside the Year of the Whopper will be, for one person, Boca Burger 'Original Vegan' Week and for another person a month of Smartwater Sundays. Instead of desensitizing, it will be hypersensitizing. It may even be useful."
So thanks, millennials — maybe.
Meg Murphy is a freelance writer.