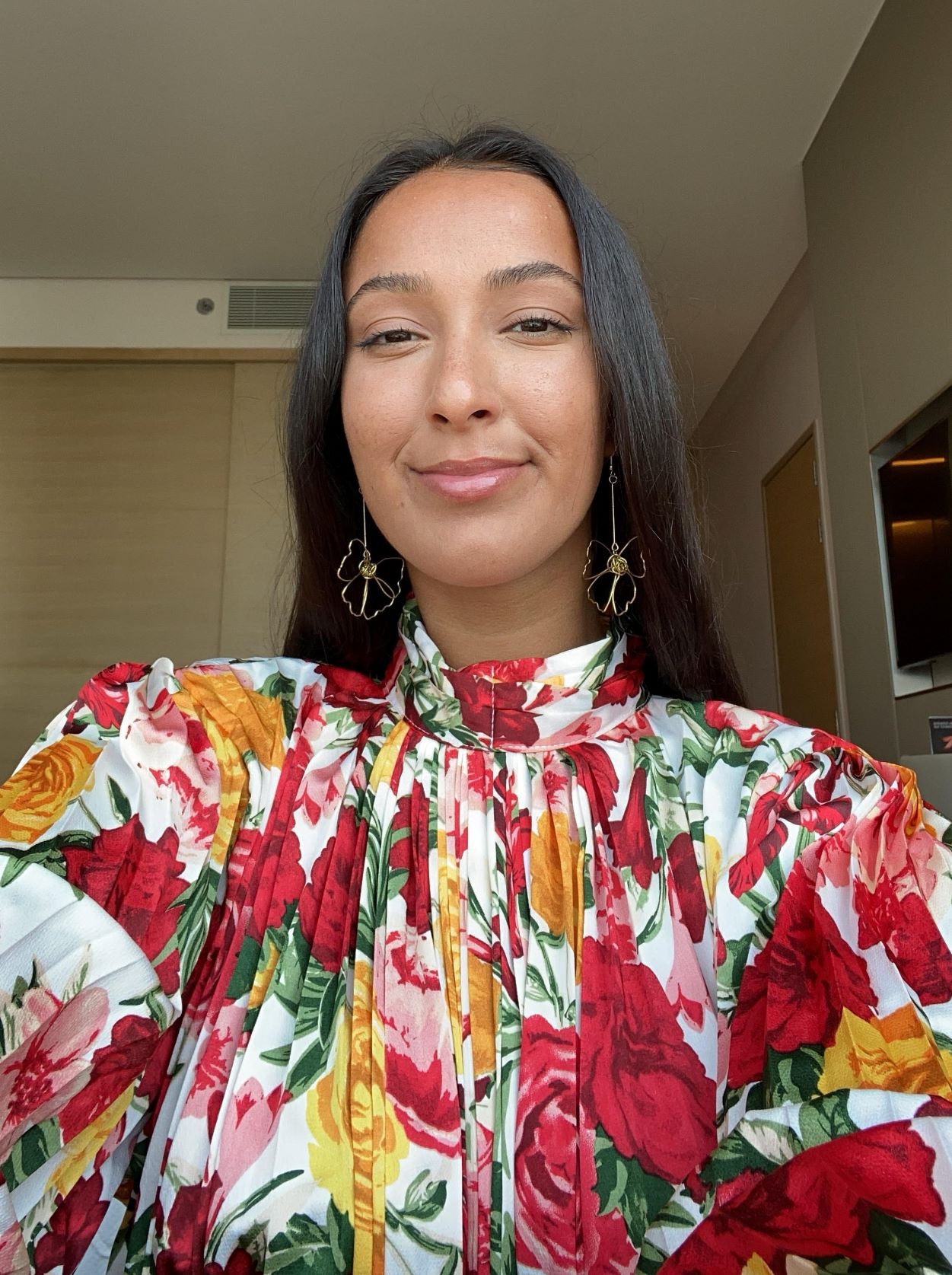 Outspoken
Essmaa Litim '18 is a voice for underserved communities
"The laundromat behind my house was bought out  
So we had to go to the one down the street  
I went to get my laundry done  
The sign said closed for business and all that was left was the concrete  
The closest laundromat was 3 miles away  
Next to some condos rising over projects in their driveway"
The first few lines of The Laundromat, a poem written by Essmaa Litim '18, speak to the capitalism that took over the East Boston neighborhood where she grew up. But the words also reflect Litim's passion to advocate for underserved communities, including in her role as co-founder and chief operating officer of the social justice nonprofit ROYA. 
"I am very outspoken, and I work hard to make a positive change for not only my life but for the betterment of my community for future generations," says Litim, the daughter of immigrant parents who raised five children. "Seeing how expensive everything has become in Boston, people being displaced and small businesses being bought out or shut down, has inspired my passion to talk about gentrification."
I am very outspoken, and I work hard to make a positive change for not only my life but for the betterment of my community for future generations.
ROYA is a multicultural nonprofit organization dedicated to building a creative community for social equity advocacy. Inspired by Litim's years of firsthand experiences, it was formed organically. The COVID-19 pandemic provided time for her to slow down and say "yes" to a proposition for a social justice initiative.   
"Walae Hayek approached me to organize a series of public conversations about racism in the Arab community," Litim says. The pair shared mutual friends and Hayek had noticed Litim's poetry and social advocacy posts on Instagram.   
Litim and Hayek developed a five-week virtual antiracism seminar series highlighting issues like the Arab slave trade, microaggressions and combating anti-Blackness in the Arab community.   
"It was a tough conversation because there's so much stigma in the Arab world and people don't really talk about it," Litim says. "We knew that we had a voice and we needed to use it."  
A strong turnout to the virtual program demonstrated a need to continue the work. "We decided to go big — to turn it into an official organization and give back to our people," Litim says of co-founding the nonprofit. "That's when I reached out to [Senior Lecturer in Law and Taxation] Kiana Pierre-Louis and said, 'I'm going to need your help.'"
IDEA IN ACTION 
Litim first met Pierre-Louis (referred to by students as "KPL") in the course Social Justice Law.  
"I will never forget meeting Essmaa for the first time in my Social Justice Law course," Pierre-Louis recalls. "She was so willing to learn, receive and give to this experience. This course is special to me because it embodies who I am, and Essmaa embodied the spirit of the class." 
That mutual passion for social justice advocacy led to Pierre-Louis becoming a lifelong mentor to Litim. "KPL helped us with legal aspects of ROYA but also gave advice on how to navigate through the nonprofit world."  
Pierre-Louis wasn't surprised when Litim approached her about starting the nonprofit. "I believe that Essmaa has always known that she wanted to transform this world and make an impact and I am so very honored to be a small help in Essmaa's journey to be the force that she is destined to be. The world is about to be blessed with Essmaa Litim."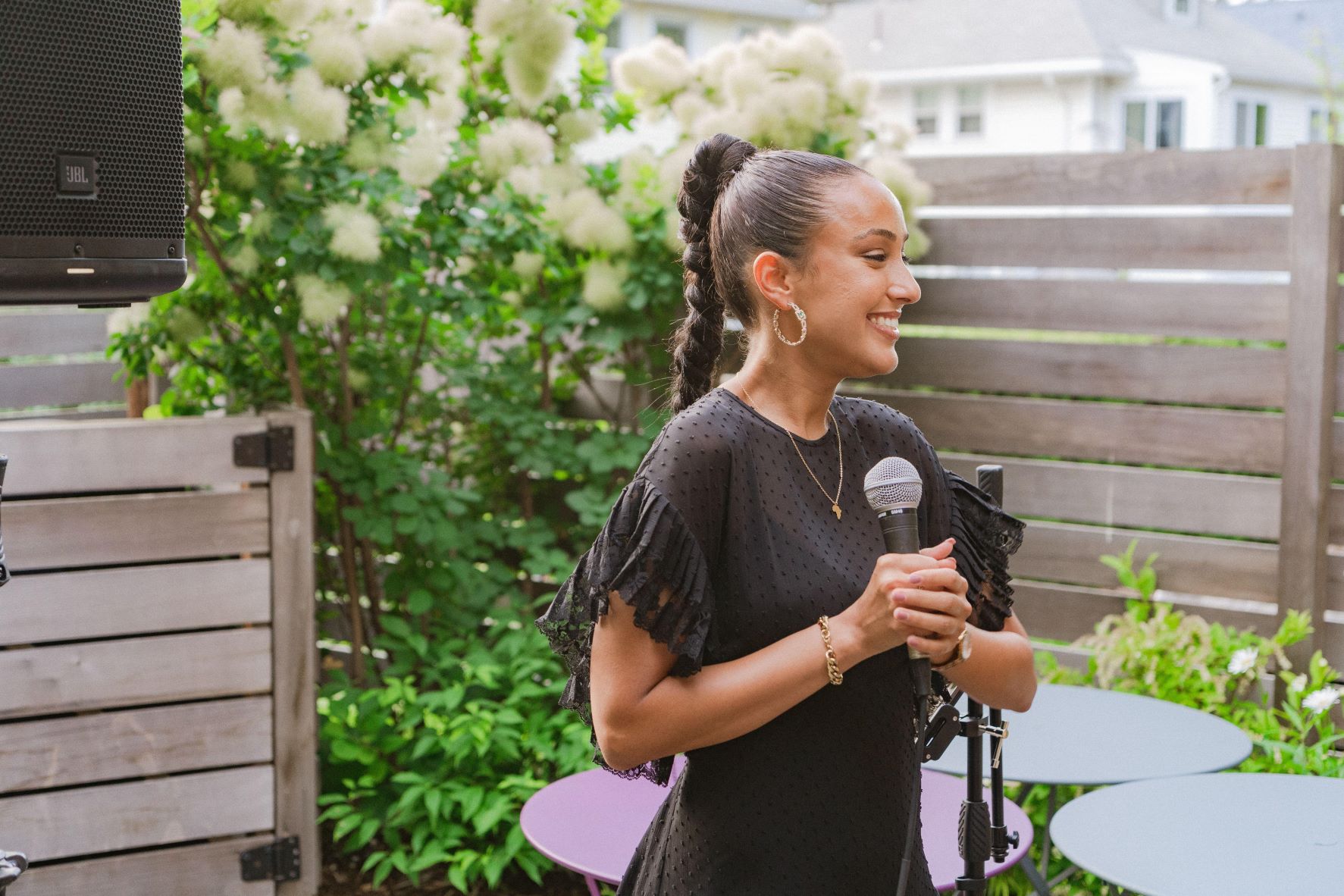 DISTRIBUTION OF KNOWLEDGE   
When developing a business plan for ROYA, Litim also tapped into entrepreneurial skills she learned at Bentley. Though she majored in marketing and minored in law, Litim found general business courses like accounting and finance impactful as a nonprofit entrepreneur. "A Bentley education is powerful because it teaches you the logistics behind running a business from so many different points of view."
Just as important were branding and networking skills. "I learned how to understand the consumer, my network and the audience I want to reach. Group projects taught me about my own strengths, the strengths of others and how to work with other people."  
That is critical, Litim says, when it comes to ROYA. "If you're building something like a nonprofit organization, you're doing that with other people. There are so many moving pieces and it's a distribution of knowledge that will make it successful. You learn from other people and they learn from you."
POWERFUL WORDPLAY  
Learning is something that Litim embraced at an early age. "My fourth-grade teacher kept pushing me to write and that's when I discovered my love for words and wordplay. I always loved learning new things so when I heard a word that I didn't understand I would look it up in the dictionary and write its meaning on the side of my composition book. I would write a poem about it, too." 
After school she would spend hours reading the news. "I loved to stay updated on everything that was going on in my city, in the country and in the world. That's how my passion for social issues came to be," says Litim, who served as vice president of the La Cultura Latina student organization at Bentley.  
Today, Litim has a collection of poetry about societal issues. She's also published a book, Speechless, that tells the story of her mother's experience as an immigrant from Algeria and a parent to a son with autism.
"My youngest brother is autistic and I always told my mom that she had such a powerful story to tell, because aside from being an immigrant woman, her identity includes the trials and tribulations that she went through raising an autistic son," Litim says of inspiration for her book. "I wanted to give her a platform and also share a story that other parents could relate to." 
Litim relished the hour-long interviews with her mother to research the book. Over the course of a few months, the story took on a life of its own.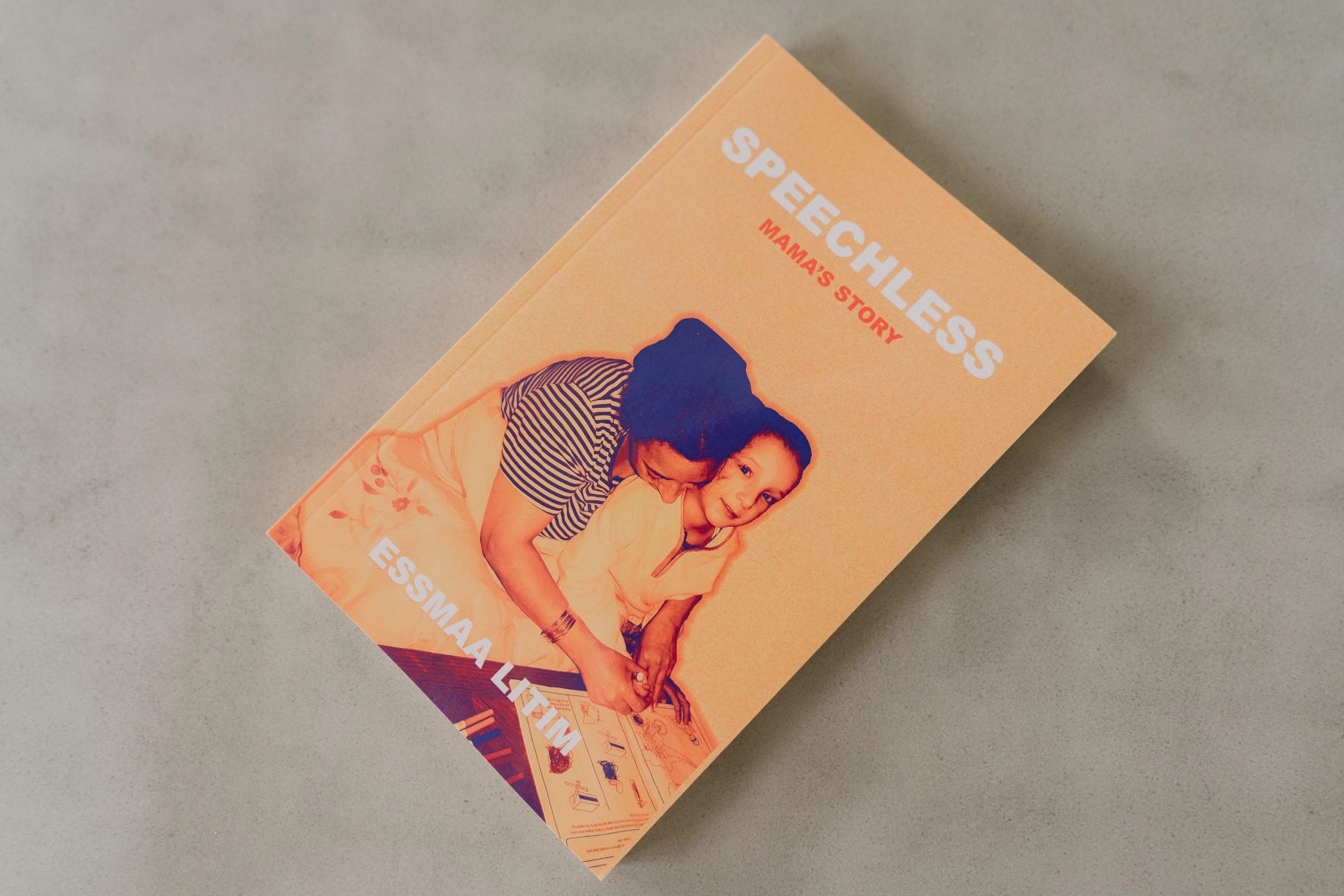 "I would sit with my mom and ask her questions about her life, and it didn't take long for me to realize that it couldn't just be a story about her raising my brother," Litim says. "It was an opportunity to write about life in Algeria and immigration. It's tough to empathize with someone when you don't really know who they are."
Many stories Litim was hearing for the first time. "The theme of sacrifice consistently plays in my mother's life and I saw her growth — the person she was then and the person she is now. And I wanted to include the duality of cultures."
To her brother, Litim says, "You are extraordinary. You are seen. You are heard. You are loved."  
It's a message that Litim lives by, as she continues to use her poetry, as well as her nonprofit organization, to convey messages about societal issues. "Sometimes we're so focused on what divides us that we forget we are all human and our differences are what makes this world beautiful."
Listen to Essmaa Litim's reading of her poem King Moha, dedicated to her brother.