A Vaccine is Coming. But Will Americans Take It?
Professor receives National Science Foundation grant to explore why people are skeptical about a COVID-19 vaccine
Americans generally take pride in besting other nations. But the country's status as the global leader in COVID-19 infection and fatality rates is no cause for celebration. So when Pfizer and Moderna recently announced promising results from their coronavirus vaccine trials, it should have been welcome news.  
Instead, says Rob DeLeo, Americans are less likely now than they were at the start of the pandemic to take an approved COVID-19 vaccine. 
An associate professor of Public Policy, DeLeo is also a founding member of the Risk and Social Policy Working Group, a team of scholars from 10 universities in eight states. In May, the group began a National Science Foundation-funded study to evaluate messaging related to the risks of COVID-19. While tabulating their latest survey results, the researchers noticed a troubling trend.  
"We saw a significant drop in the number of respondents who said they planned to get the COVID-19 vaccine as soon as it became available," DeLeo explains, noting a steady decline from 54% to 39% between May and October. What's more, this increase in "vaccine hesitancy" — defined by the World Health Organization as "a delay in acceptance or refusal of vaccines despite availability" — occurred in all demographic groups.  
Having a highly effective, safe vaccine won't keep people from getting COVID if no one takes it.
Director, Bentley Health Thought Leadership Network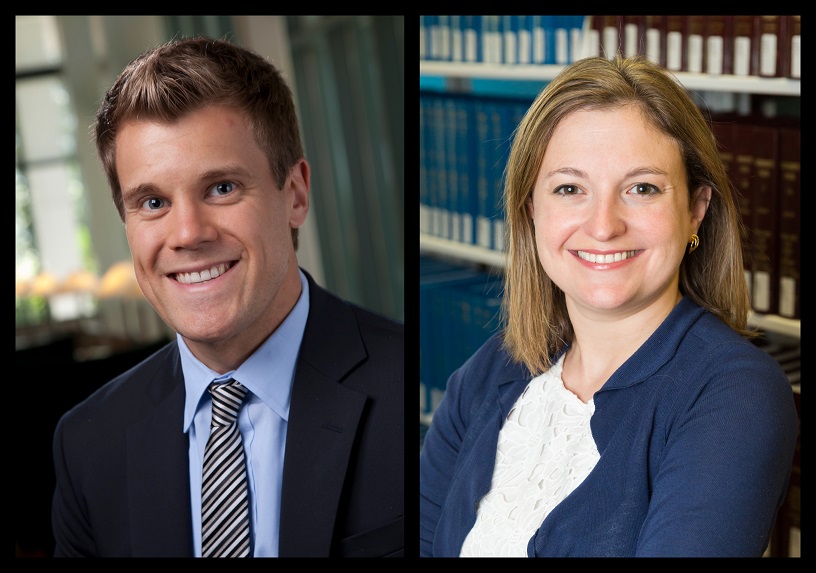 Now, the Risk and Social Policy Working Group wants to know why. As the team's principal investigator, DeLeo recently received a second, $200,000 National Science Foundation grant to conduct a national survey exploring why vaccine hesitancy is on the rise. The results of this new study will help federal, state and local agencies identify ways to restore public confidence in a COVID-19 vaccine once one becomes available. 
Fellow group member Danielle Hartigan, director of Bentley's Health Thought Leadership Network, notes that "vaccination is an incredibly effective public health intervention." According to the World Health Organization, vaccines prevent an estimated 2 to 3 million deaths globally each year. Since immunization programs became widespread in the 1960s and '70s, highly infectious and deadly diseases such as measles, polio and smallpox have been largely eradicated. Which makes the current uptick in vaccine hesitancy "incredibly concerning," the associate professor of Health Studies says: "Having a highly effective, safe vaccine won't keep people from getting COVID if no one takes it." 
There are many reasons for people's reluctance to embrace vaccines. Race can be a factor: The infamous Tuskegee Experiment, a 1930s study of syphilis in Black men in which participants were denied both informed consent and treatment, created deep-seated distrust between the Black and medical communities. (The Risk and Social Policy Working Group's latest survey results reflect this: 77% of Black respondents said they were unlikely to get a COVID-19 vaccine, compared with 67% of Hispanics and 60% of whites.) More recently, a since-debunked 1998 study linking vaccines and autism has led to a small but vocal community of "anti-vaxxers," most often educated and affluent white women.  
Professor Receives Grant to Study COVID-19 Communications
With COVID-19, DeLeo says, politics also play a part. The public's uncertainty "is closely intertwined with a broader distrust of the federal government in general, and the Trump administration in particular." Just 17% of survey respondents felt they could trust the federal government, with 58% indicating they somewhat or strongly disapproved of how President Trump has handled the pandemic. 
"The lack of consistent messaging has been problematic," says Hartigan, citing as examples reversals by the Centers for Disease Control about mask-wearing and social distancing. Politicization of the vaccine development process, with deadlines announced by elected officials instead of the scientific community, has further undermined public confidence. "The perception is that the process is being carried out at 'warp speed,' which makes people worry that corners are being cut and raises questions about vaccine safety and effectiveness," she says. 
As the new survey is carried out in the coming months, DeLeo, Hartigan and their fellow researchers will try to identify what type of messaging will be most effective to support the vaccine's adoption, starting from the Oval Office. 
"Only a president who appoints competent officials, relies on science to inform decisions, and learns from the mistakes of 2020 can begin to repair the public's trust in a COVID-19 vaccine," DeLeo says. 
Research group emphasizes vaccine's importance in Newsweek