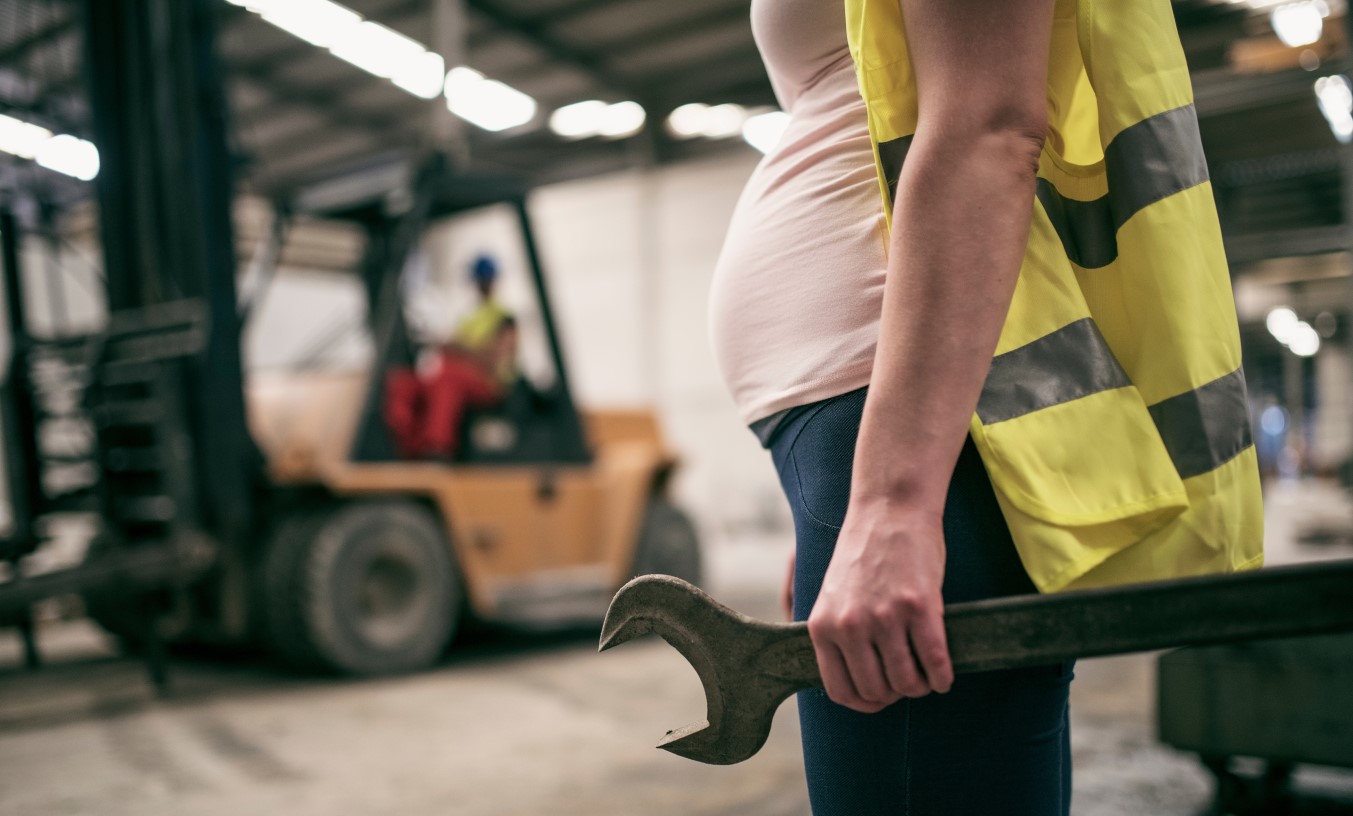 When Your Work Affects Your Womb
Professor's research reveals even moderately strenuous jobs pose a serious health risk for pregnant employees
It's common for expectant mothers to have concerns about giving birth. But that's not the only kind of labor they should be worried about, says Dhaval Dave.   
Women who work during their pregnancies, the Stanton Research Professor of Economics explains, face significant health risks if their jobs involve physically strenuous activities. In new research published in Review of Economics of the Household, Dave and his co-researcher, Lehigh University's Muzhe Yang, found that women with moderate-intensity jobs — a category that includes restaurant servers and childcare workers as well as animal trainers and firefighters — are 17% more likely than women with low-intensity jobs to give birth to children with fetal macrosomia, or above-average birth weights.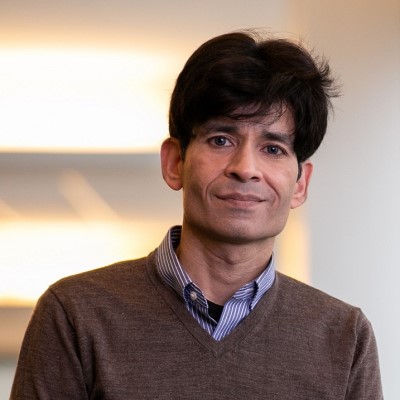 Medically defined as a birth weight greater than 4,000 grams (8.8 pounds), fetal macrosomia carries serious health implications: Children are at higher risk of developing obesity, Type 2 diabetes and metabolic syndrome during adolescence, while mothers are more likely to develop gestational diabetes during pregnancy and encounter complications during delivery. Mothers of larger-than-average babies are also at increased risk of developing breast cancer. 
According to the U.S. Department of Labor, 50% of the current workforce is female, and 85% of working women will become mothers during their careers — statistics that underscore the importance of Dave's research findings. "Given that more pregnant women are working today, and working longer into their pregnancies," he notes, "our research has important public health implications." 
RELATED: Workplace wellness programs can perpetuate gender inequities
RISKY BUSINESSES
Medical professionals have long advised expectant mothers to modify their physical activities — both in and out of the workplace — to better accommodate the physiological changes of pregnancy. Standing for long periods of time, frequent bending at the waist and repeatedly lifting heavy objects, for example, are all associated with an increased risk of miscarriage, pre-term birth and maternal injury. But Dave's study provides some of the first empirical evidence directly linking job strenuousness with fetal macrosomia. 
The research was made possible thanks to a "unique dataset" from the New Jersey Department of Health that included maternal employment and occupation during pregnancy as well as birth outcomes. This information is unusual, Dave says, because "prior work has relied on women's self-reports of their physical activity," which can produce problematic data because of recall bias and potential conflation of work and leisure-time activities.  
Using the New Jersey data, Dave assigned each woman a specific occupation code and corresponding Metabolic Equivalent of Task (MET) value, which reflects the level of physical exertion required. Based on MET value, the mothers' jobs were classified as either light intensity, a category that includes social workers, CEOs and nuclear engineers, or moderate intensity, such as nurses, housekeeping staff and construction workers. 
Dave discovered a "robust correlation" between women with moderate-intensity jobs and children born with fetal macrosomia: Pregnant women who engaged in more intensive work activities were 17% more likely to have larger-than-average babies than women in low-intensity jobs. Cross-referencing this finding with socio-economic and demographic information, Dave further found that mothers of infants with macrosomia were more likely to be younger, unmarried, Black or Hispanic, and living in zip codes with lower-than-average household incomes.  
While his study doesn't specify how strenuous job activities lead to higher birthweights, Dave does propose some theories: "Moderate intensity activity at work is associated with greater risk of gestational diabetes, which is a strong predictor of fetal macrosomia." The condition typically results from excessive maternal weight gain during pregnancy, which Dave believes can be attributed to more taxing physical workloads. "Strenuous work has been found to correlate with stress and sleep deprivation," he notes, "and sleep deprivation has been found to correlate with diabetes." 
RELATED: Annual Census tracks progress of women in C-suites, corporate boards
PREGNANCY PROTECTIONS
Although further research is necessary to conclusively identify contributing factors, Dave believes the study results are significant enough to merit closer attention from policymakers. He notes that, to date, only 30 states and Washington, D.C., have enacted laws requiring companies to provide reasonable work accommodations for pregnant employees, such as allowing women to take more frequent restroom breaks or modify their work schedules. New Jersey, where the study data was collected, is one such state, and Dave posits that fetal macrosomia rates could be even higher in states without legal protections. 
At the federal level, the 1978 Pregnancy Discrimination Act prohibits discriminatory practices in the hiring, firing, promotion or compensation of employees based on pregnancy or childbirth but falls short of guaranteeing accommodations for pregnant and postpartum workers. A new bipartisan bill, the Pregnant Workers Fairness Act, would close these legal loopholes; though it passed the House in 2020 and again in 2021, it has not yet been brought before the Senate. 
Dave, who supports this proposed legislation, is hopeful his research can help make lawmakers, employers and pregnant workers themselves more aware of the significant health risks posed by physically strenuous work activities. "It's critical to understand the maternal and fetal health implications of work-related exposures," he says, and findings like his "need to factor into any cost-benefit calculus surrounding the pregnancy accommodations policy debate."   
RELATED: Implicit bias affects consumer perceptions of gendered brands