Become a Member of the W. Michael Hoffman Center for Business Ethics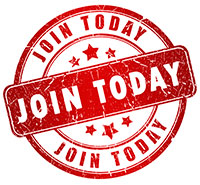 Joining the W. Michael Hoffman Center for Business Ethics is an opportunity to become formally associated with an internationally respected research and educational organization founded in 1976 to investigate ethical issues as they relate to the practice of business in contemporary society.
With a vast network of practitioners and scholars, and an expansive multimedia library, the center provides an international forum for benchmarking and research in business ethics.
Your membership helps the center continue its work in promoting an ethical framework for the conduct of business and encouraging greater cooperation on ethical issues among academic, corporate, government, labor, and public interest groups. Your membership entitles you to a number of benefits, including:
Special discount rates on the Hoffman Center's journal, Business and Society Review.
20% discount on center publications.
20% discount on registration fees for center conferences and programs (excluding some executive education courses).
Special assistance in research and networking support from the center's staff.
Please join us today. There are two types of membership, individual and institutional. The annual membership fee is $50 for individuals and $150 for institutions. Your membership will begin today if you register with your credit card, or as soon as we receive your check and completed application.
Already a Member? Renew your membership here. 
Please call Gail Sands at 781.891.2981 if you have any questions.