About the W. Michael Hoffman Center for Business Ethics
Business Ethics Education, Research and Thought Leadership
Who We Are
The Hoffman Center for Business Ethics comprises faculty, staff, and students committed to creating and sharing knowledge about business ethics and related fields. Learn more about our leadership and team and our associates and visitors, or read about our long and exciting history.
Founded in 1976 by W. Michael Hoffman, HCBE is credited with being a major influence in the development and success of the business ethics movement, both in the United States and around the world. HCBE is one of many innovative, campus-based centers that comprise the Alliance for Ethics and Social Responsibility.
Activities
In pursuit of our mission, HCBE staff applies expertise, research, education, and a collaborative approach to the dissemination of best practices. Our primary goal is to demonstrate unsurpassed leadership in advancing knowledge, stimulating public discourse, and fostering an appreciation for the importance of business ethics among a global network of executives, ethics and compliance professionals, academics, researchers, and students of business.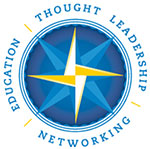 ​
Education -- HCBE leads Bentley's efforts to integrate business ethics and corporate responsibility into the graduate and undergraduate curricula. Additionally, HCBE offers programs designed for business executives and faculty members.
Thought Leadership -- HCBE is a leading research institute in the areas of business ethics and corporate responsibility. HCBE conducts its own research projects and collaborates on projects with partner organizations to advance knowledge and best practices.
Collaboration and Networking -- The Ernest A. Kallman Executive Fellows Program enables HCBE to engage the talents and experience of a select group of distinguished business and thought leaders in furthering the business ethics movement.