Associates and Visitors
Executive Fellows l Faculty Advisory Council l Advisory Board l Visiting Scholars l Partnerships
Kallman Executive Fellows

Through the Ernest A. Kallman Executive Fellows Program, the W. Michael Hoffman Center for Business Ethics (HCBE) at Bentley University is honored to have an advisory body drawn from a select number of highly regarded business ethics practitioners and thinkers. The program was created in a spirit of mutual benefit in which HCBE is strengthened by the fellows' experience and insights into emerging trends in business ethics, while the fellows engage in a collegial exchange with other seasoned professionals brought together under the auspices of the oldest business ethics center of its kind.
The mission of the Executive Fellows is:
To assist the Center in its efforts to foster an ethical framework for the conduct of business and to establish greater cooperation on ethical issues among academic, corporate, government, labor, and public interest groups;
To build relationships with the business community and the public at large that advance the Center's interests, contributions, and reputation;
To contribute to the creation of an atmosphere of intellectual discourse on matters of business ethics at the Center and the University that respects and values all points of view;
To recognize and respond to public concerns on ethical business practices both in the United States and abroad.
On occasion, Kallman Executive Fellows may be available to speak to classes, organizations, and meetings on matters pertaining to business ethics, or to provide related consulting services.
Ernest A. Kallman, PhD (1936-1996), was the project manager and research fellow at the W. Michael Hoffman Center for Business Ethics as well as professor of Computer Information Systems at Bentley University. The Executive Fellows Program is named in his memory.
Faculty Advisory Council
The Faculty Advisory Council (FAC) is designed to advance a dynamic conversation on business ethics issues across all departments and beyond the Bentley campus. Its mission is:
To keep HCBE apprised of emerging trends in the field of business ethics;
To serve in a liaison role between HCBE and the Bentley community;
To facilitate speaking engagements on business ethics on the Bentley campus;
To provide business ethics consulting services to businesses or organizations.
Members
Aaron Ancell
Philosophy Department
Cynthia Clark
Management Department
Jeff Moriarty
Philosophy Department
Jill Brown                      
Management Department
Joe Weiss
Management Department
Mystica Alexander                      
Law Department
Tony Buono
Management Department
Advisory Board
Formed in 1992, the Hoffman Center for Business Ethics Advisory Board comprises CEOs, presidents and senior managers — including some corporate ethics officers and Bentley alumni. Board members are dedicated to support the center in its effort to promote ethical business practices.
Lee D. Augsburger
Chairman of the Board, Ethics Research Center; Senior Vice President, Chief Compliance & Ethics Officer, Prudential Financial, Inc.
Dawn-Marie Driscoll
President, Driscoll Associates; Former Vice President of Corporate Affairs and General Counsel, Filene's
Hazel Henderson
President, Ethical Markets Media, Anastasia Island
Matthew B. Pachman
Chairman of the Board, Ethics & Compliance Association; Vice President, Chief Risk & Compliance Officer, F T I Consulting
Howard D. Putnam
President, Howard D. Putnam Enterprises, Inc.; Former CEO, Southwest Airlines
Alison Taunton-Rigby
Director & Trustee, Healthcare, Life Sciences & Financial Services; Former Founder & CEO RiboNovix, Inc.; Former President and CEO, Aquila Biopharmaceuticals
Visiting Scholars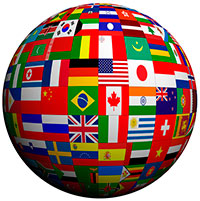 Come visit us! If you have an interest in being considered as a HCBE Visiting Scholar, please review the application information. For more information, contact Gail Sands.
One of the great resources of HCBE is the Visiting Scholars Program, in operation for more than 20 years. During this period, we have had scholars from at least 20 countries in addition to several from the U.S. Visiting Scholars work at HCBE for a period of a few months to a year.
Through the generosity of the John L. Casey family, funding will be available to assist Visiting Scholars in purchasing research materials. Jack Casey was HCBE's first Executive Fellow.
Partnerships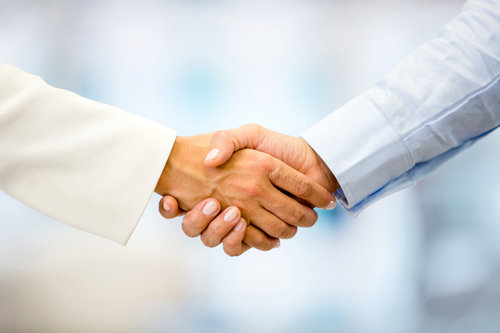 1. Alpha Kappa Psi Fraternity, Inc.
Alpha Kappa Psi is a professional business fraternity with chapters at more than 200 of the top universities in the US, Canada and the United Kingdom.  It was founded in 1904 to support the growing need for formal business education at universities and to educate future business executives in leadership and professional ethics. Through this partnership the W. Michael Hoffman Center for Business Ethics (HCBE) has access to the membership of Alpha Kappa Psi for purposes of promoting ethics and the Center's programs, and in turn HCBE is committed to supporting Alpha Kappa Psi in promoting its programs and providing the fraternity with speakers as well as materials pertaining to ethics education.
2. Ethics & Compliance Initiative (ECI)
Back in 1991, the Hoffman Center for Business Ethics was the "facilitating institution" that led to the creation of what would become the Ethics & Compliance Officer Association (ECOA), now the Ethics & Compliance Intiative (ECI), with Dr. Hoffman, HCBE's founding Executive Director, serving as the ECOA's first Executive Director for five years and then as Advisor to the ECOA Board for ten years. From the beginning, the two organizations have worked closely to help in the advancement and professionalization of the corporate ethics movement. Emblematic of this partnership has been the annual "Managing Ethics in Organizations (MEO)" course that is co-hosted by the two organizations. MEO is the leading executive education course for those seeking to advance their expertise in the professional management of ethics in organizations.
3. Institute for Ethics in Communication and Organizations (IECO)
With strong connections to many Spanish universities and scholars, the recently founded Institute for Ethics in Communication and Organizations (IECO) based in Valencia, Spain, promises to be one of the leading business ethics research institutes in Europe. The Hoffman Center for Business Ethics and IECO have agreed to share their facilities in order to promote research in the areas of business ethics and corporate social responsibility. Both centers have agreed to make their facilities mutually accessible to PhD candidates, post-doctoral students, professors and executives as visiting scholars. In this way, they will make available the use of their respective libraries and other resources in the service of advancing the users academic and professional careers and to further the advancement of the business ethics movement generally.
4. Society of Corporate Compliance and Ethics (SCCE)
With 13,500 members, the Society of Corporate Compliance and Ethics (SCCE) is one of the leading associations for professionals in the business ethics and compliance field.  Through its many educational programs, Ethikos newsletter, as well as news and discussion forums, the SCCE has an influential role in defining and shaping the corporate compliance environment across a wide range of industries and geographic regions. The Hoffman Center for Business Ethics is pleased to have developed a valued partnership with the SCCE in which both organizations support and promote each other's educational initiatives, and in so doing seek to strengthen the place of business ethics across the US business community and beyond.
5. Institute of Business Ethics (IBE)
HCBE is pleased to partner with the Institute of Business Ethics (IBE) based in London, United Kingdom. IBE was established in 1986 to encourage high standards of business conduct based on ethical values. The Institute assists in the development, implementation, and embedding of effective and relevant ethics and corporate responsibility policies and programs.  It helps organizations to provide guidance to staff and build relationships of trust with their principal stakeholders. In these and other ways, IBE seeks to raise awareness of business ethics through the dissemination of knowledge and best practices by offering educational services and training programs conducted independently or in partnership with other domestic United Kingdom and international organizations. Rather than a university-based center, IBE was founded by business people for business people.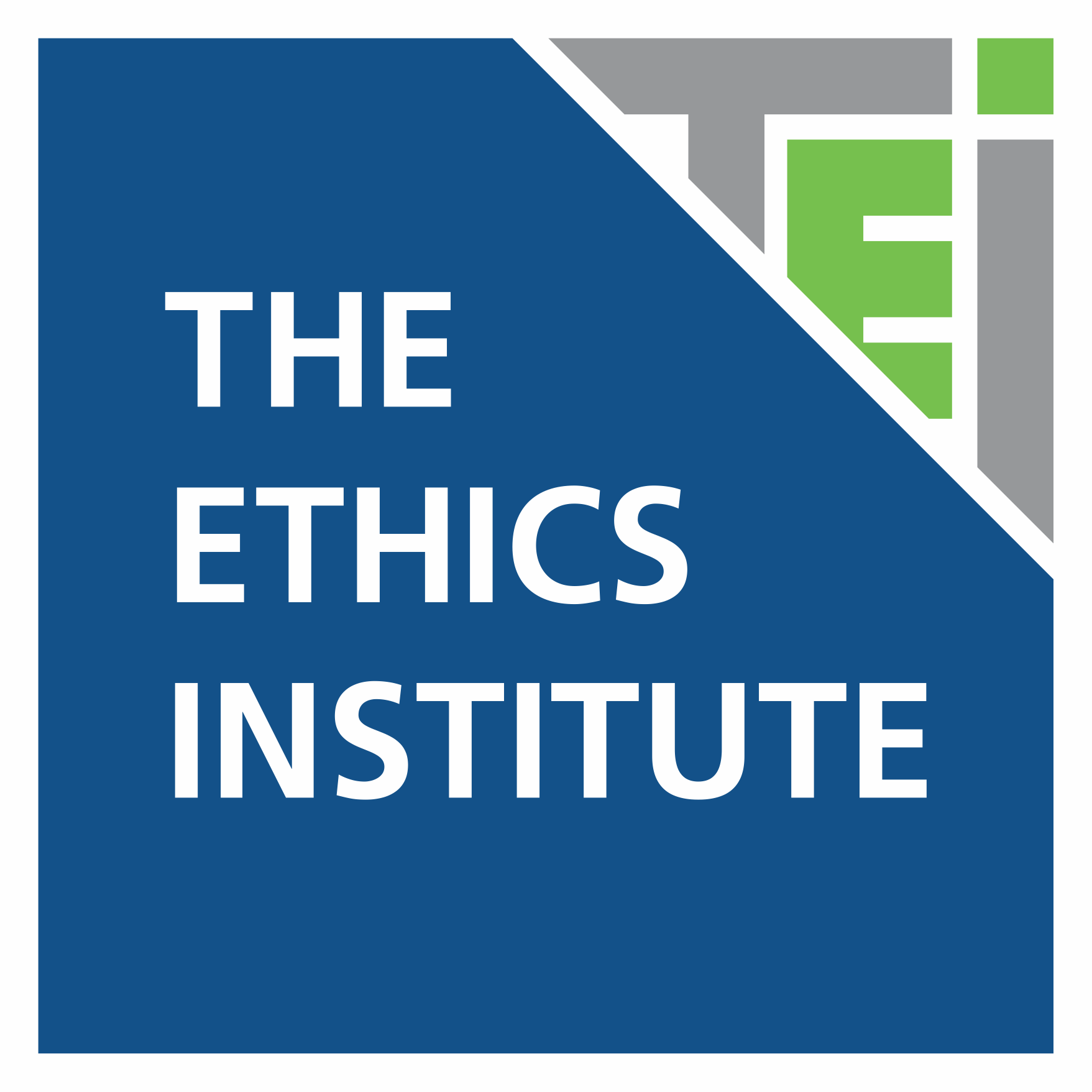 The Ethics Institute (TEI) is an independent public institute producing original thought leadership and offering a range of services and products related to organisational ethics. TEI is based in South Africa and works with organisations in the public and private sectors, as well as with professional associations, across Africa and internationally. Their vision is 'building an ethically responsible society'.